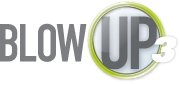 Want to earn money by connecting your audience with our award-winning creative imaging products and helping drive sales? 
The Exposure Software affiliate program makes this possible!
Here's How It Works
Join the Exposure Software Affiliate Program and start recommending Exposure Software products on your site, blog, newsletter, video channel, social media, and events (classes, webinars, etc.). This includes helping us promote our sales, product releases, photo contests, free trial signups, and any other marketing that we're doing.

Use a special affiliate link so we can track purchases that come from your posts

Earn 15% commission for every purchase that occurs within 45 days of being placed through your affiliate link
Unlimited Earning Power
There's no limit to what you can earn, and no fee or risk to join the program – the better you connect with your audience, the more you can make

Keep track of your earnings using intuitive, transparent reporting tools

Get paid every month when you've got a balance of at least $50
Use Great Resources Like These
Banners, templates, product descriptions, and other high-quality materials you can share

A monthly newsletter with the latest news about our products and upcoming promotions

A dedicated email you can use to contact us with questions and suggestions

Product demos before each new release

Free swag that you can use for events and giveaways
What Makes a Good Affiliate?
The key to engaging your audience is sharing authentic, helpful information about Exposure Software products. This can be an explanation of how you used Exposure to edit a recent image, a link to an article on our blog that your audience will find helpful, or news of a recent free software update. Providing this kind of content helps earn the trust of your audience, making them more likely to act on the sales and free trial notifications that you send them.
Get Started Today
If you're new to our products, get started using them today with a free trial. Our software is easy to use, so with a little practice, you'll soon be able to speak knowledgeably to your audience.
To learn more, read our FAQ page. If you have additional questions, you can contact us at affiliate-program@exposure.software.