I'm excited that Exposure 5 is close enough that we can start showing you parts of it. We've been improving the user interface to create a more pleasant experience and help you be more productive.
Modern Interface
We remade the Exposure interface to be more familiar to users of recent versions of Lightroom and Photoshop. The color scheme is dark gray to reduce distraction from your photo. Effect controls are in collapsible groups in a scrolling panel on the right, just like Lightroom. Most of our shortcut keys have the same behavior as Lightroom or Photoshop.
We purposely chose slightly larger fonts than the ones in Lightroom and Photoshop. Tiny text is stressful, especially for old eyes like mine.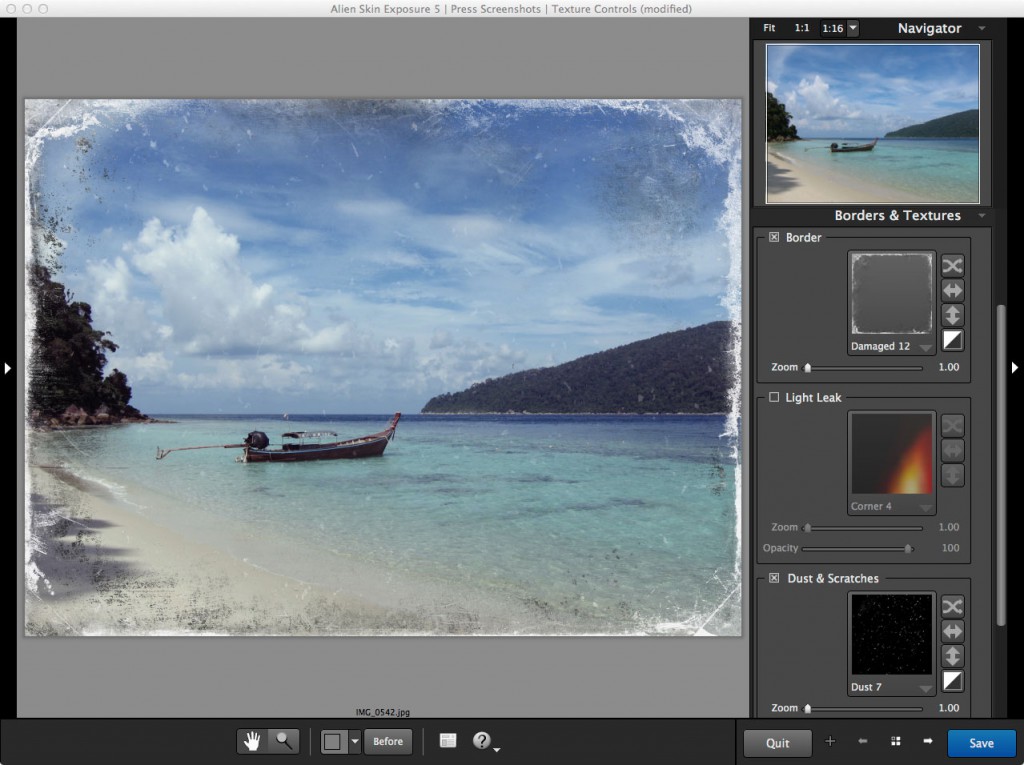 The left and right panels can be collapsed to reduce distraction and make more room for the preview.  In the screenshot above, the preset panel on the left is collapsed. On the right are new flexible controls for texture overlay effects. We will get into those in another article.
Visual Browsing of Presets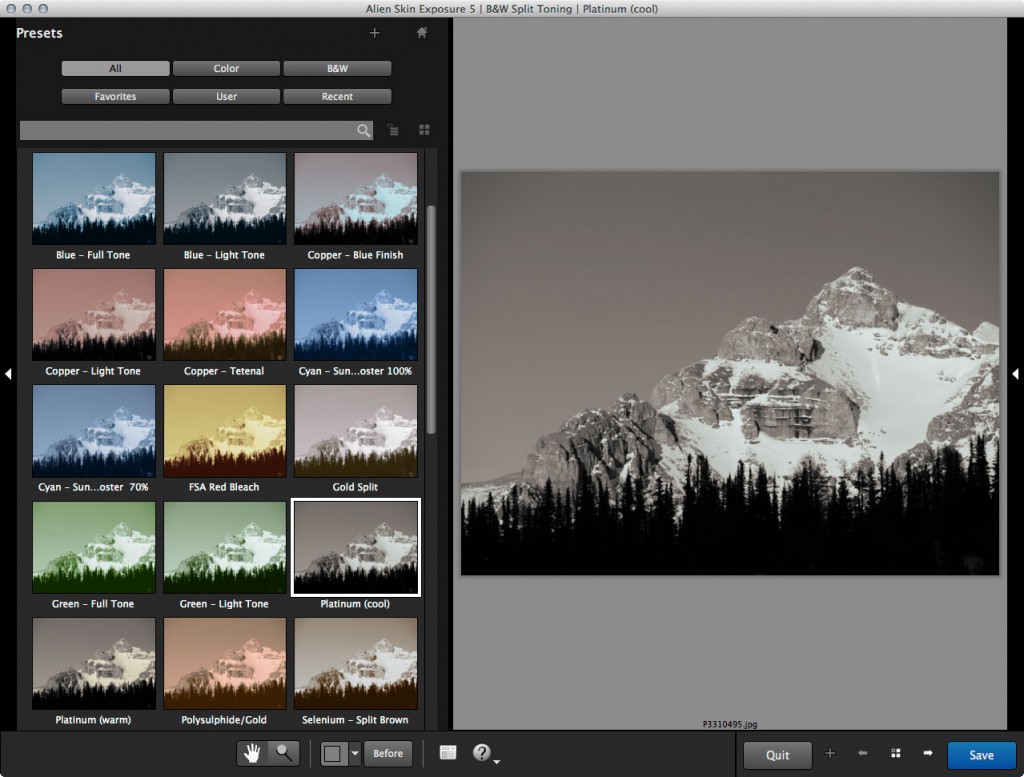 One of Exposure's strengths has always been the hundreds of well-researched presets, but exploring them was hard. As you can see in the screenshot above, presets are now explored visually. You can resize the preset browser pane and set it to show two or three columns.
The buttons at the top of the panel let you quickly focus on just a subset of the presets. You  can filter on Color, Black & White, Favorites, User, and Recent. Click a star in the corner of a preset to mark it as a favorite. "User" is for presets you created. "Recent" is of course the last presets you applied to photos.
As with Exposure 4, there is a text search bar that is a very fast way to narrow your search. By the time you type "kodach", you are seeing only the Kodachrome presets.
When can I get it?
Exposure 5 will be out in June. When it is ready we will announce it here, in social media, and e-mail. You can get on our e-mail list by scrolling to the bottom of any page on our web site. Be sure to follow us on Facebook, Twitter, and Google+.
If you don't own Exposure yet then you don't need to wait for Exposure 5 to come out. If you purchase Exposure 4 in March, 2013 or later then we will e-mail you Exposure 5 for free as soon as it is ready.
We will write at least one more blog article about Exposure 5 texture overlay controls before June.
Try Exposure Today

Download our free 30-day fully functional trial and see why Exposure is the best photo editor for creative photographers to realize their artistic vision.