Acclaimed photographer, instructor, and Nikon "Legend Behind the Lens" Tony Sweet is one of the world's leading landscape and flower photographers. His work is represented by Getty Images, and he has published numerous books on landscape photography and photo editing. He maintains an active schedule as a photographer and instructor, and his Visual Artistry Workshops offer landscape photographers the opportunity to work closely alongside him and others in a variety of gorgeous locations. Tony has been using Exposure since day one of its release.
He recently spoke with us about his varied career, how he uses Exposure to create his images, and shared some helpful advice on landscape photography.
How does one go from a career as a jazz musician, to magician, to landscape photographer?

Wow! I hope you don't mean in 25 words or less! But, seriously, don't they all deal with illusion, creativity, and self-expression?
I began as a jazz drummer for 25 years. The transition to magic was quite easy, conceptually. I played with the great Harry Blackstone on his world tour and on Broadway. We would hang out between shows and he would teach me some sleight-of-hand. However, when I returned home for a long stretch, I met my mentor, the great Cy Keller, who taught me everything I knew at the time. His style was similar to being a jazz musician: cool, understated, economical, technically complex. I lived and taught in Cincinnati for about 10 years, active on the jazz scene and adjunct faculty at the Cincinnati Conservatory of Music.
I bought a camera for a trip from my future photo mentor, Tony Gayhart. I realized quite quickly that this was to be my main avenue of creative expression. The local jazz scene was dying out and I was too old to start fresh in NYC, so I turned all of my energy to nature photography. Since then, I've branched out to a more eclectic approach to image making, including using software to extend the possibilities of image making and self expression.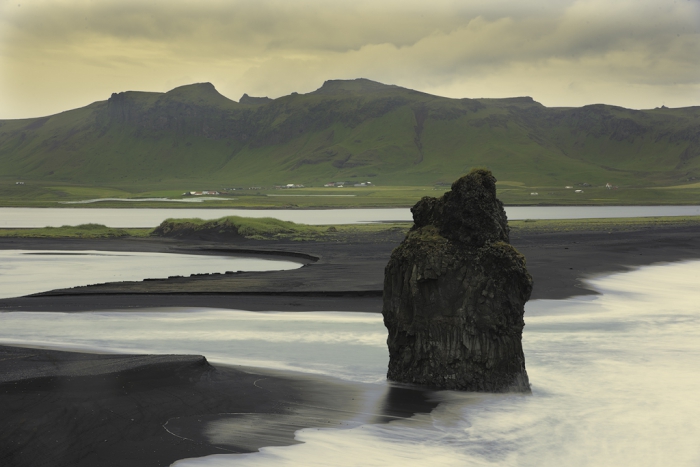 How has photography influenced the ways in which you see the world, in your daily life when not shooting?
The answer is quite simply, everything now is seen in terms of an image. Of course, light plays an important role, but these days with software and a little imagination, we can create our own light. We are not as dependent on natural light as we used to be, but, there really is nothing like great, dramatic, angular natural light (dawn, sunrise:sunset, dusk).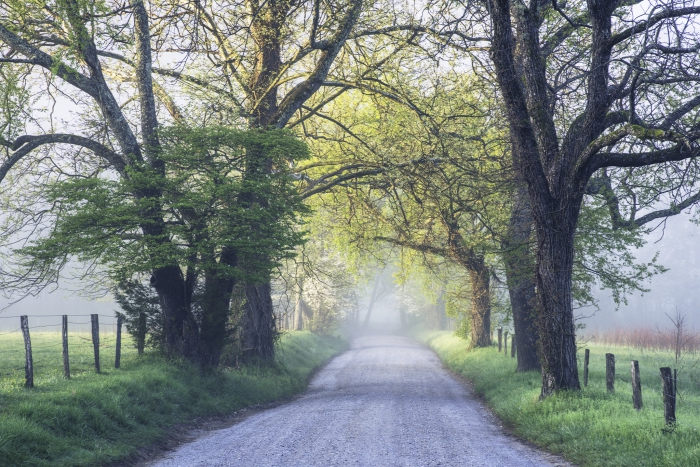 How did the instructional aspect of your photography career evolve?
As I look back over my career, I've always been a teacher: music, magic, photography. Like any other job, one gets better the longer one does it. For me, I am always available in the field, for questions and hands-on help. I look through the eyepiece to see what everyone is doing, offering suggestions. What I do not do is to "mother hen" them to death. People need time to process what they've learned without constant interruption from an instructor. Just like in any other aspect of life, it's important to know when to talk and when to keep quiet.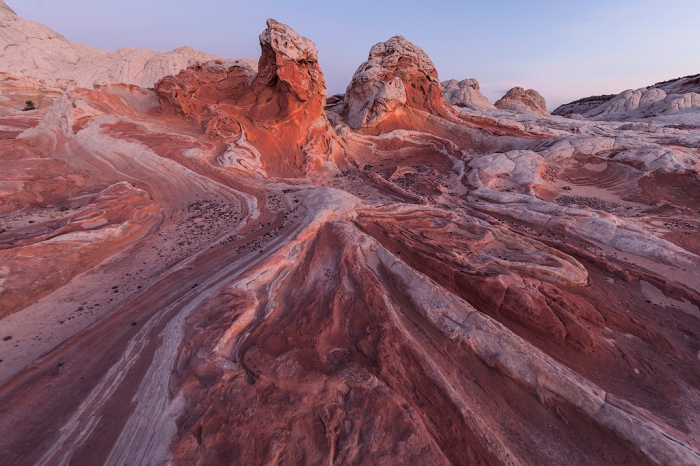 Your Visual Artistry Workshops take place in a variety of lovely settings throughout the US and abroad. What's your goal with these workshops?
The goals are several. Aside from photography, these are social events for photographers. And it depends on the needs of the group and individual clients. Software interpretations, how to see, what to look for, workflow, making friends, feeling safe in a group environment, being taken to locations at the right time – these are just a few of the elements that are integral in a photo workshop.
Hopefully, the main benefit is to have the client leave with knowledge that they can take with them to apply to future images, and to have knowledge of our location so that if/when they return on their own, they'll know how to get around.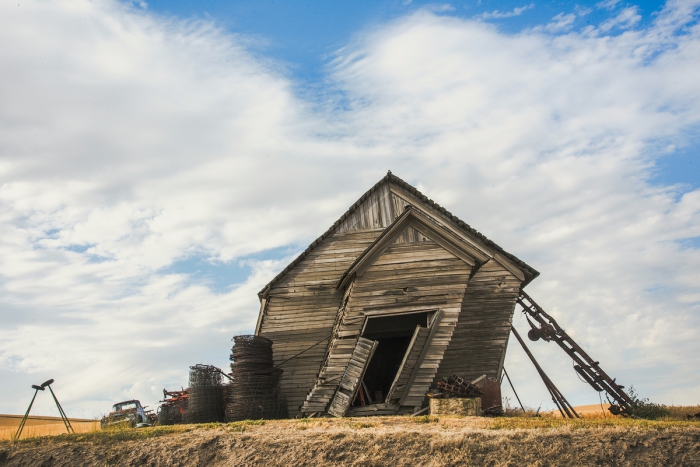 What are some ways that photographers can discover great shoot locations close to home?
Join a camera club. Take a class with a local photographer. Look at a map for state and city parks. Google, "images from (where you live)."
Do you have any favorite lenses?
I find that I use the 24-120 about 90% of the time. Everyone is different, but that particular range is right in my wheelhouse.

If you could shoot any location on Earth, where might it be?
I would like to live in Iceland for at least a year. It's the most incredible place I've photographed. But that whole part of the world: Iceland, Greenland, the Faroe Islands are incredible.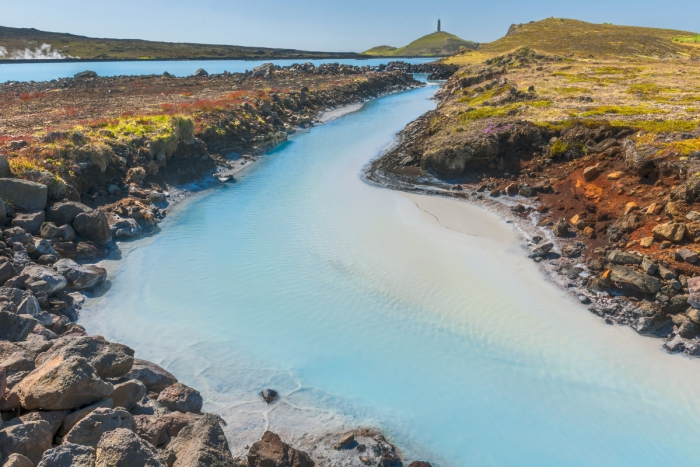 What role does Exposure play in your creative editing process?
Exposure is an extremely useful program, which has some of my favorite features in my workflow. Aside from general processing, all of the presets are useful and very high end, and are editable. So, if I find one that is in the ballpark, I'll start with that one and then edit to taste in the Edit panel.
The Vignetting panel is the best, and the inclusion of Bokeh is fantastic.  It's easy to add to an image without having to open a different application.
I also add my own textures in the texture panel, which keeps me in Exposure without jumping back for forth between applications.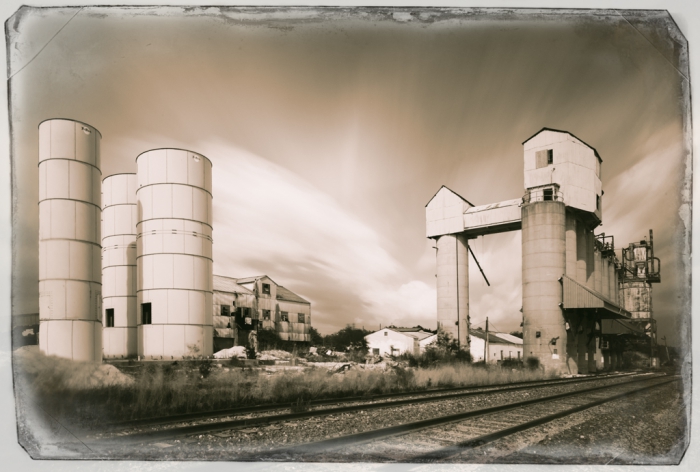 To see more of Tony's work and learn about his upcoming Visual Artistry Workshops, visit his website.
Try Exposure Today

Download our free 30-day fully functional trial and see why Exposure is the best photo editor for creative photographers to realize their artistic vision.