Acclaimed American photographer Dina Douglass is one of the world's most sought-after wedding photographers. Her work has been featured in numerous photography and style magazines, and she has photographed a diverse array of weddings across five continents. She is also a judge at the Annual Wedding and Portrait Photographers International Print and Filmmaking Competition.
She recently spoke to us about how she uses Exposure, and offered several good points of wedding photography advice.
How did you get started as a professional photographer, and how did you develop the international wedding aspect of your business?
After years in corporate America and the Silicon Valley, I lost my job in the Silicon Valley implosion of 2001, and decided to go back to my first love: Photography.
I spent my first year working as a second photographer for two studios, then launched my own business in 2003. My first international wedding was actually referred to me by one of the aforementioned studio owners. The wedding itself was at the Ritz-Carlton in Bali, Indonesia, so it was a great adventure for me in my first year of business. However, it was the week after the Bali bombing, so the island and hotel were basically empty. It was thus a surreal experience to be there alone at such a sad time.
Since that first trip, I've had the great privilege to shoot weddings in Turkey, India, Morocco, Ireland, Colombia, Ecuador, Serbia, Mexico, the British Virgin Islands and Indonesia (again). I can't wait to see where my next adventure might take me.
Does shooting an Indian wedding necessitate a different approach than shooting an American wedding?
Absolutely. If there's one piece of wedding photography advice I could give, it would be to allow enough time for everything, and to spend a lot of time focused on family and group photos. Those things are all critical.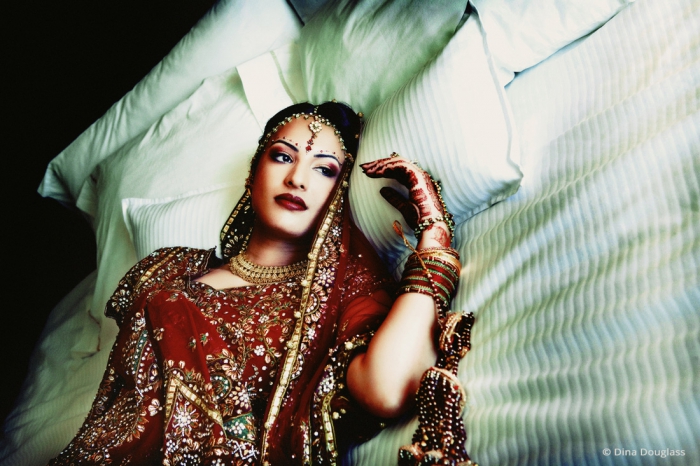 Do the fashions and styles you shoot at international weddings ever inspire ideas for your fashion and portrait work?
As a portrait photographer, I truly love the many types of fashions I've seen during my international travels, but I'm definitely inspired by everything — colors, textures, buildings, and particularly faces and expressions. I love reading fashion magazines from different countries, just to see how the photographers there approach things, and also to look at the many different ways international fashion and posing are interpreted in the print.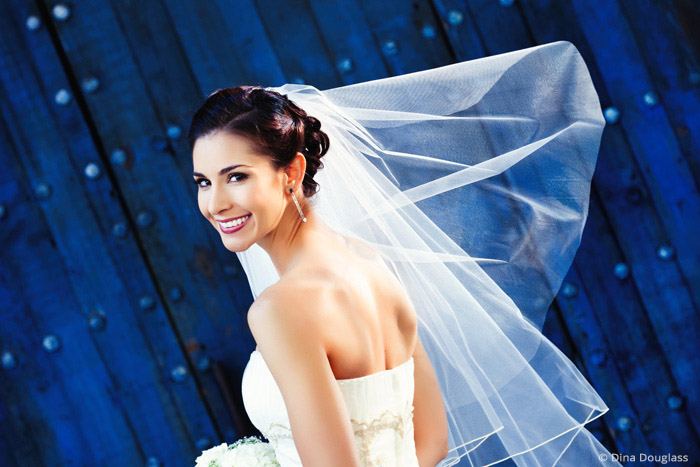 How has photography influenced the way in which you see the world, in your daily life when not in the studio?
Photography, and the study of light in particular, has made it impossible for me to look at a movie, TV show or image without immediately picking apart the lighting setup. Whether I'm impressed, think they could have done a better job or am simply marveling at the five-light setup in a hotel room scene, I'm just no longer able to quietly enjoy things without thinking about the technical aspects. I am crazy for bone structure so I can't look at a face without watching how the light is falling upon its angles.
Working as a photographer has made me look at things differently when I travel. I don't need to take a photo to appreciate something or prove that I was there. I thus often do not take many personal photos when traveling. I prefer to just absorb the place or moment, and to store it in the camera of my mind.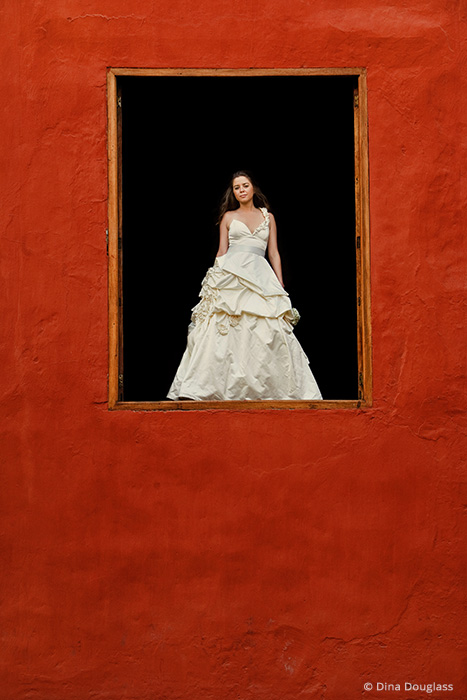 What advice do you have for photographers who want to excel at shooting multiple genres?
Study and learn. You can't afford to make mistakes on a non-repeatable event. Never assume you know. If you're just about to shoot a new type of wedding, study study study and ask friends for advice. Make sure you have a good timeline with plenty of time to accomplish what your clients are expecting.
Also, never take on more than you can handle. Early on, I was approached by a number of clients who asked me to shoot jobs that I did not think I had the skills to do. And I turned those jobs down rather than risk disappointing them. Gaining the skills necessary to properly shoot every aspect of a wedding takes a lot of time and practice. I can handle any type of job now, but I never hesitate to turn down a job in areas where I cannot offer master-level expertise (food photography, product photography, newborn photography, all of which are highly specialized).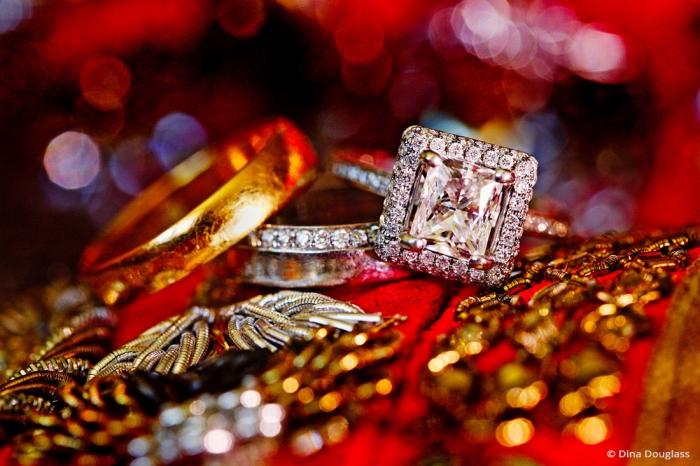 How does your editing approach change when working in different styles? For example, the painterly approach to your portraits or the classic Hollywood look to some of your fashion work?
Being a portrait artist enables me to experiment until I find just the right look for each image. For weddings, my style tends to involve bright color and bright skin. For portraiture, I tend to apply different looks to different images, taking care to create the best look for the subject and the final image. Sometimes, that might mean a painterly look, and sometimes, it might mean a bright and clean look. I definitely interpret each image differently and often try many different Exposure presets, actions and/or custom Photoshop combinations before I settle on the final look for a portrait.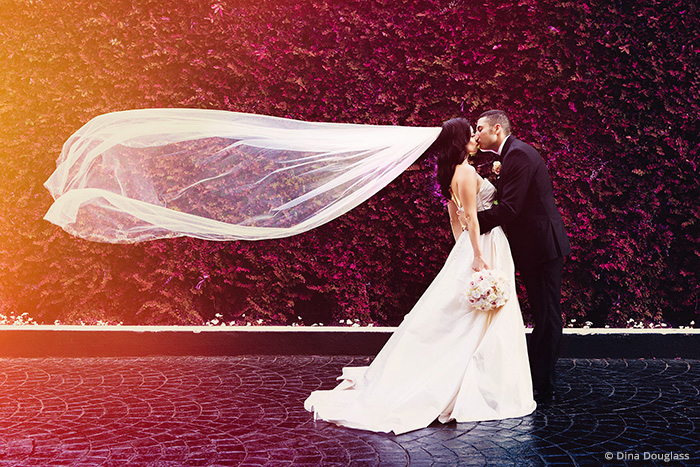 What role does Exposure play in your creative editing process?
I love working with Exposure X2. It provides so many options for unique color work and toning options. I can absolutely play for hours, trying different color combinations.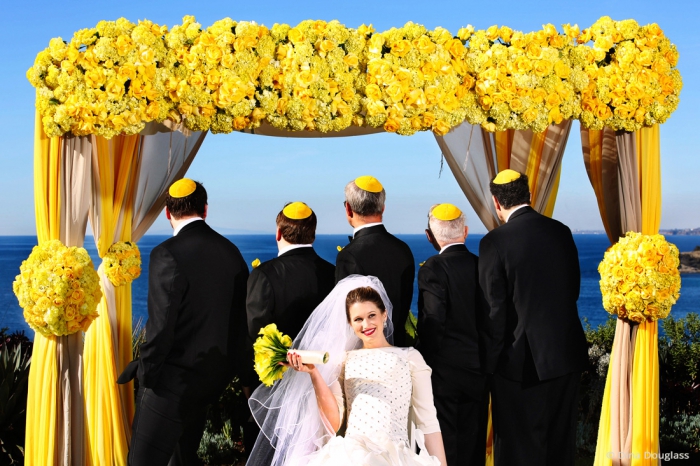 Do you have any favorite go-to looks or editing steps in Exposure?
For B&W, I really love Polapan No Grain and Wet Plate. I also love Tri-X Pushed One Stop (I shot Tri-X throughout my teens and always pushed the film for greater contrast). For color, I like Agfacolor Neu Soft Vignette, both Kodacolor presets, Strong Yellow Staining, 669 Yellowed and Time-Zero Film.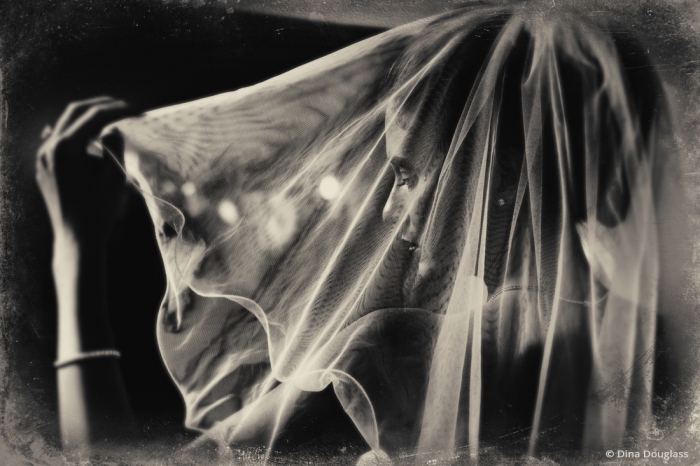 Have you found that male portraiture differs from female portraiture? If so, how do you adjust your approach when shooting with male subjects?
As a portrait photographer in Los Angeles, I do often work with male subjects. For male portraiture, my approach is the same as with my female subject. Instill them with confidence, help them trust me, and then work to bring out their very best. Women are always happy to document themselves at where they are in life, whereas men generally want photography for a purpose (online dating, a LinkedIn photo, a corporate headshot, etc.).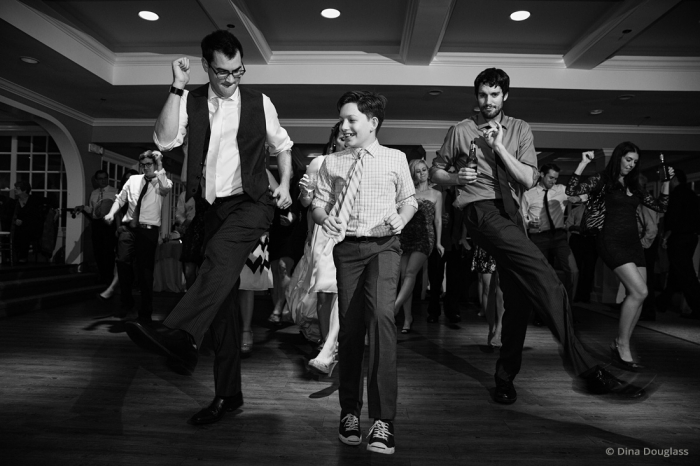 If you could shoot any wedding, anywhere, what and where might it be?
I think my dream shoot would be full access to Versailles, with Keith Richards and Kate Moss as my models. For a wedding, I think shooting in France, Scotland or Iceland would be amazing. I would have loved to photograph Christy Turlington's wedding to Ed Burns, as they both have incredible bone structure. But I truly love photographing everybody. And I love working in new locations.
To see more of Dina's work, visit her website.
Try Exposure Today

Download our free 30-day fully functional trial and see why Exposure is the best photo editor for creative photographers to realize their artistic vision.