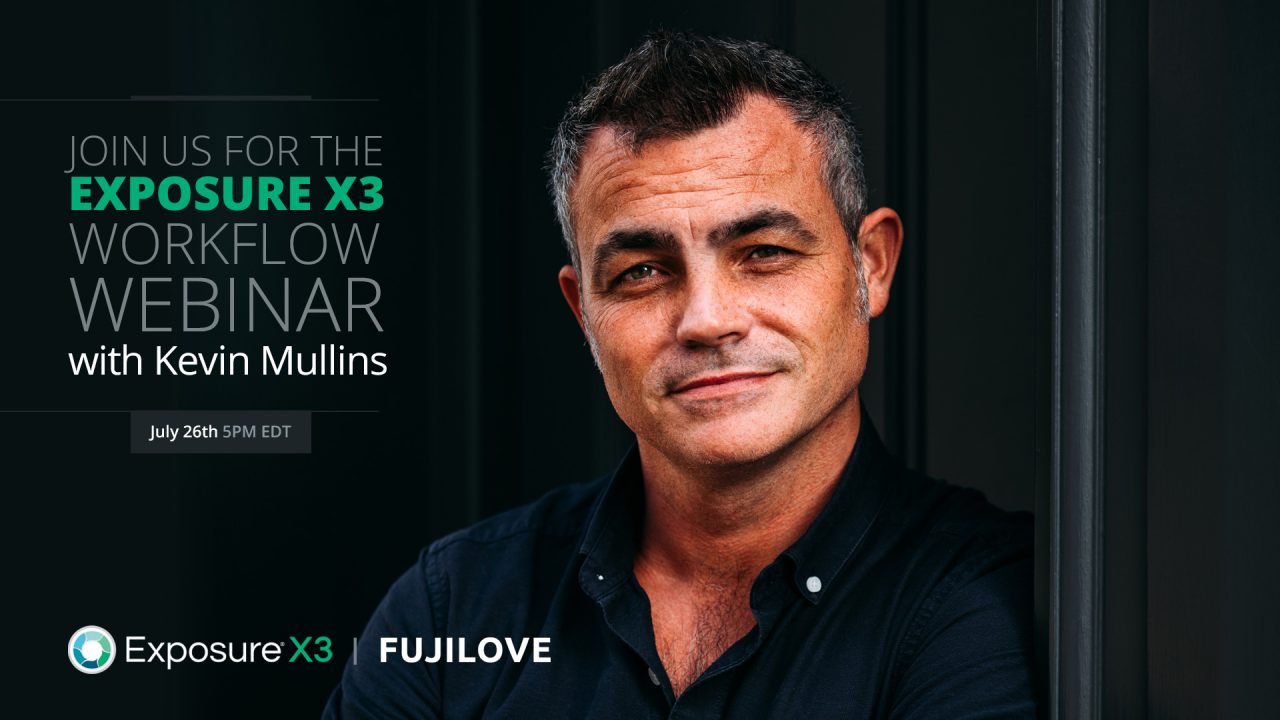 Update: If you missed this webinar, you can watch the archived recording on the FujiLove page.
We're pleased to announce our upcoming webinar with accomplished documentary wedding and family photographer Kevin Mullins, and we invite you to join us. On July 26th at 5PM EDT, Kevin will be walking us through his Fujifilm RAF editing workflow with Exposure X3, our advanced photo editor app. He'll also be answering questions.
This is a great opportunity to see a talented professional photographer's editing workflow in action, as well as see firsthand how Exposure can transform your photos.
We'll be co-hosting this webinar with FujiLove, a community for Fujifilm enthusiasts. There will be a lot of useful information no matter what camera you use!
Sign up soon. The sign-up deadline is July 26th, 2PM EDT, and is limited to 500 participants.
To see Kevin's award-winning work, visit his site.
Exposure is the creative photo editor that gives you everything you need to create beautiful photos.
Try Exposure X4 free for 30 days, and discover a new world of creativity with gorgeous customizable looks and a complete set of editing and organizing tools.