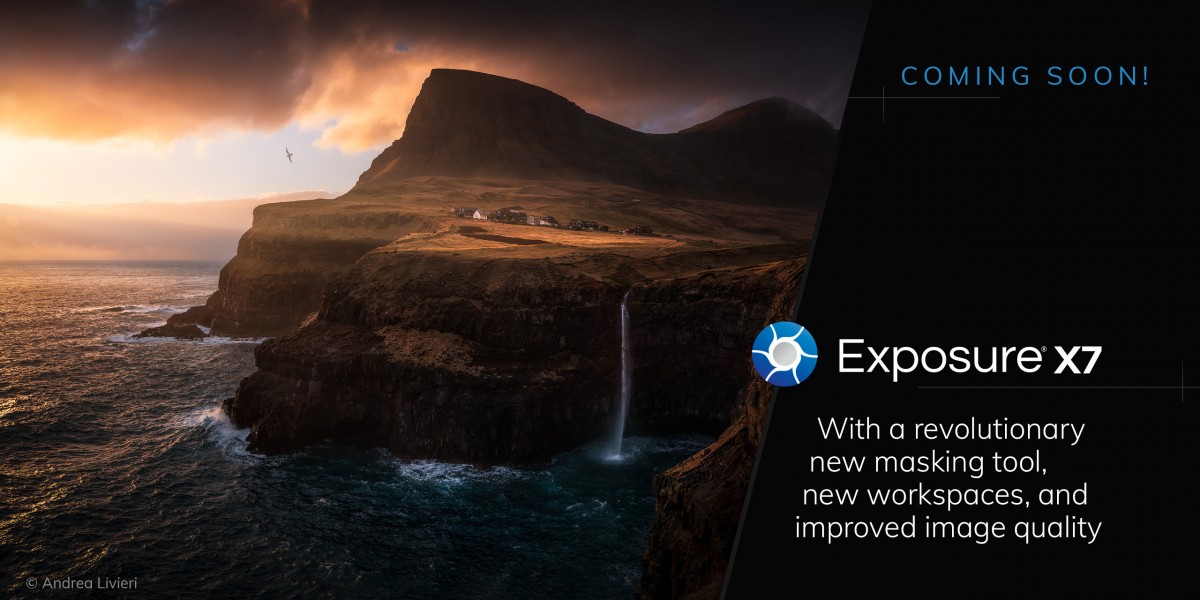 We want to share the exciting news that we are working on Exposure X7, the next version of our creative photo editor. It will be available sometime this fall. We don't have a firm release date yet, but are working hard to bring it to you as soon as possible.

One of the biggest new features is a revolutionary new mask tool. You'll make a rough selection and then Exposure will intelligently refine it. Our innovative approach will make it a snap to separate a subject from the background.

Stay tuned to the newsletter and blog in the coming weeks. We'll have more details about this new mask tool, in addition to the other new features leading up to the release.

Additionally, starting today we are introducing a new promotion. If you purchase Exposure X6, you'll receive Exposure X7 for free when we release it.
Try Exposure Today

Download our free 30-day fully functional trial and see why Exposure is the best photo editor for creative photographers to realize their artistic vision.