By default, the area around the preview image in Exposure is medium grey, just like Lightroom. You can also change it just like Lightroom. Right-click anywhere in the preview area (the big middle part of the window). That brings up a little menu where you can change the background to whatever shade of grey you like.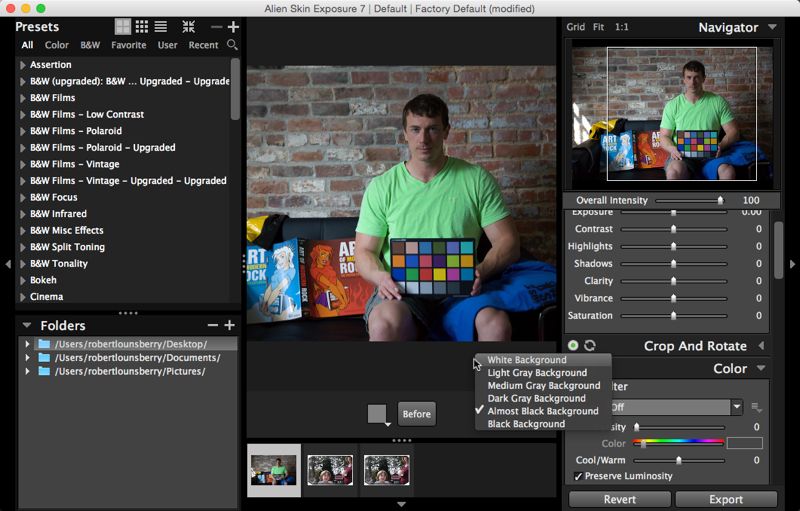 You'll find that most shortcut keys and other little features in Exposure work the way they do in Lightroom and Photoshop.
Try Exposure Today

Download our free 30-day fully functional trial and see why Exposure is the best photo editor for creative photographers to realize their artistic vision.