Steve Dreyer specializes in fine art photography, and strives to tell a story with every shot. He's based out of New York. Steve is a contributing writer for Photo Technique magazine, and he leads workshops for B&H Photo.
Recently, he wrote a little about Exposure 5 and gave us some photos to share on our blog. In addition to this post, check out his review of Exposure 5 in the upcoming September issue of Photo Technique.
The rest of this post is from him. Thanks Steve!
—
Like many photographers, I started making images with color and black and white film.  I used Kodak Tri-X and Kodachrome, Ilford HP5+ and many others. And while I now use digital cameras, I have to admit that I periodically look at my Rolleicord and Nikon F3 film cameras with a sense of nostalgia – and maybe even a longing for the look of film.
That's why I jumped at the opportunity to try Exposure 5 as soon as it became available.  But could it really satisfy my desire for the look of film? A resounding yes! Read on for some examples of my workflow.
Image 1: Ireland Row Boats
This first image was taken in Ireland on a very overcast and misty day. Of course Ireland is known for its color, especially the green in its beautiful landscapes. So my first inclination was to apply a few color enhancements to a raw image of two row boats and a  building in the distance.
But I wanted to see how Exposure 5 would handle a colorful image by applying a film preset as a starting point, and then adjusting the look by moving some sliders.  I don't usually work with infrared, but Exposure gave me the chance to try it out.  I selected B&W Infrared Fog White in the Presets panel and then used the sliders for Overall Intensity and the Tone Curve to increase contrast.  I finished it off with a Vignette, selecting Distortion in the dropdown.  The finished black and white image is below.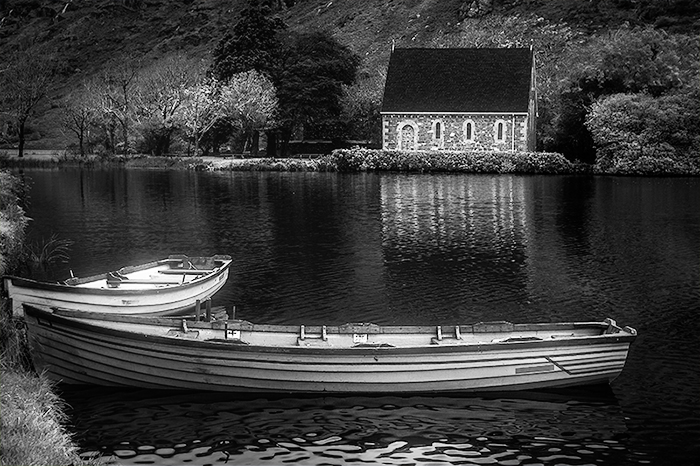 Image 2: The Potter
I was in Turkey a few months ago and visited a pottery shop outside of Cappadocia, which in itself is a landscape photographer's dream. I was shown how the locals do their work and tried it myself – with not much success. I was indoors and didn't have a lot of time to make the best lighting adjustments, and the overhead lights added a slight yellow tone to the image.  I did some work on the photo in Lightroom and came up with this image.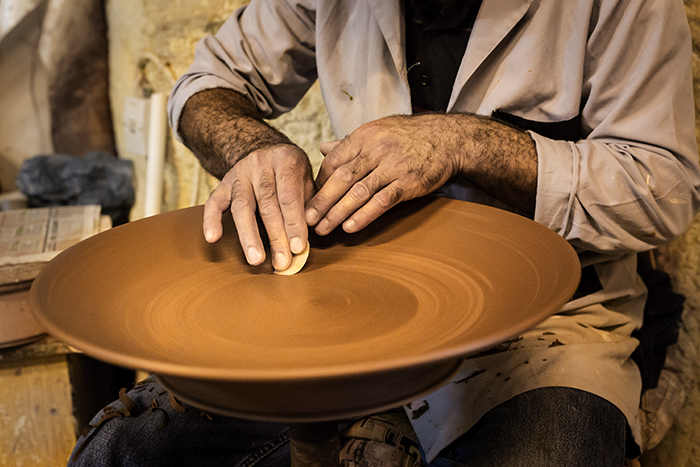 But I wanted more focus on the potter's hands and movement of the wheel as the pottery spun around as he pressed down to form the desired shape.
I decided to use Exposure's Kodachrome 64 preset as a starting point and then made some additional tweaks with the sliders.
These were the steps:
reduced the overall intensity of the preset by 20%
selected the "Crushed Blacks" preset in the Tone Curve
sharpened just a bit
added 80% to the Blur slider, which added a look of movement
selected Distortion as the Vignette preset
Here's the finished image.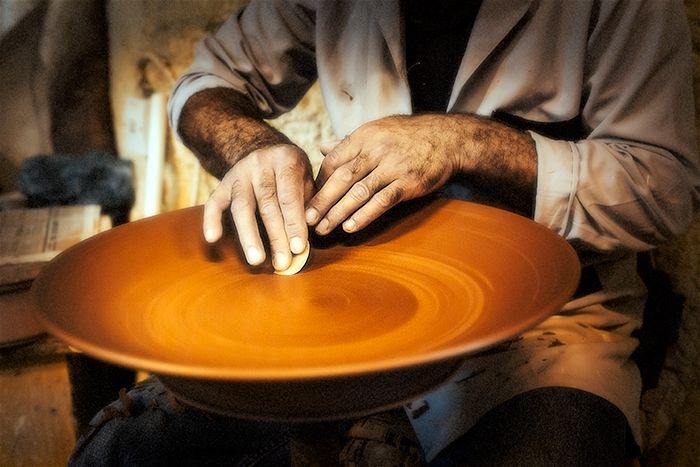 Image 3: Old Buick
Old cars can make for great images and I was fortunate to have my camera at my side as I passed this old Buick a few years ago.  But some photos out of the camera don't do justice to the way you may have felt at the time or what you thought when you pressed the shutter.  Here's the original image after post-processing in Lightroom.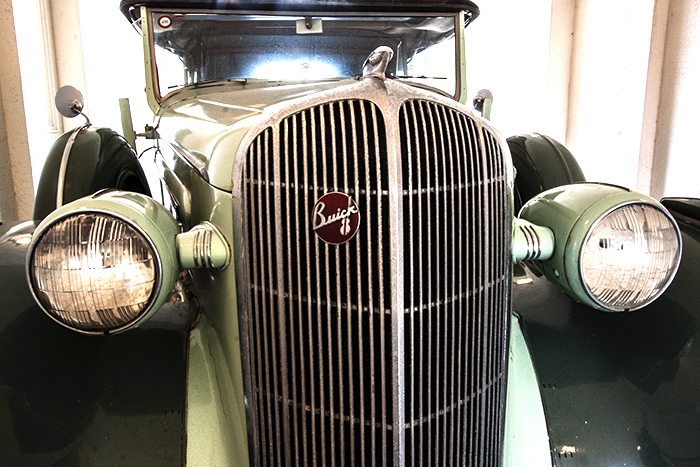 Other than the car's obviously old features, the image needed something extra to indicate its age. So I launched Exposure 5 and applied adjustments that took all of 2 minutes to complete!  First, I selected the Color Films – Vintage Autochrome preset (obvious, right?) and let the software do its magic.  I then finished it off by applying the Dust & Scratches preset and a Grunge border, and was greeted with this final image.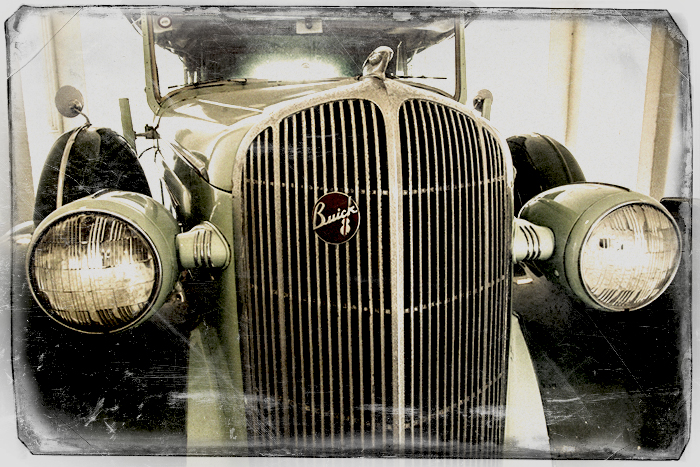 So there you have it.  Three different applications out of what seems to be an infinite number of ways to make images that represent your creative vision.  There are so many ways to use Exposure 5 to your advantage.  If you use Exposure, you'll have more time to be in the field. And it's easy, quick and satisfying to go back over some of your old images, including some you chalked up as not very usable.
I must admit that I still like looking at my film cameras on the shelf next to my computer.  But I also know that Exposure 5 will help, at least a little, to satisfy my nostalgia for film!
—
Check out more from Steve on his website and his blog.
Try Exposure Today

Download our free 30-day fully functional trial and see why Exposure is the best photo editor for creative photographers to realize their artistic vision.