With the launch of each new software product, we choose one image to be used for the boxshot. Now that we're digital only, boxshots have changed into promo images–but it's the same basic thing. This is the image we use to convey the software's capabilities without having to write too much. For Exposure 6, we used a shot from the beautiful and talented Sue Bryce. (Who will probably hit me for saying that. #worthit)
Here's a twist. Sue's photo is a portrait–so the face in the picture on the box of Exposure belongs to a person. Yes, a living, breathing entity who eats, sleeps, and pays taxes just like the rest of us. Her name is Tiffany Angeles. She's a photographer.
I asked Tiffany to share her story with us, since we sort of consider her family. Most of us stared at that very image for weeks on end during the release of Exposure. We had to integrate the shot in with the software, make all of the website goodies, ads, videos, etc so it was on our screen all day long. So now she's joined the tribe, unofficially, of course.
Funny story–we actually had the same thing happen with Satu Knape. She was Alien Skin's unofficial spokesmodel for a few years. Remember her? I'm sure I could persuade her to spill the beans on the blog. If y'all are interested, leave me comments and I'll reach out.
I digress, let's get back to Tiffany. The story she shared is just below. Thanks, Tiffany!
—

Tiffany Angeles
I, along with my husband Marc, started getting serious about photography strictly as a side business. We both worked corporate jobs, but had the desire for a career with flexibility and a fluffier income. At first, we shot on the weekends, and did image processing after work, which sometimes would go until the sun would rise. It took about 5 years of practice until we were ready to make the transition over into full-time.
Marc and I have been married for 11 years and people say we still seem like newlyweds. There is nothing we like more than being together, so working together was an obvious move. I don't recommend it for everyone, but for us it has been a dream come true. Here's a gushy girl moment: Marc still calls me after every photoshoot.
We learned photography by researching online, taking a few local classes, and, of course, lots of practice. I have always had an interest in cameras and photography, but it was not much more than a hobby. When we decided to start the business, we both got serious about figuring it all out. Marc did graphic design before photography so he was already a whiz at Photoshop. He is more of the geek in the relationship, so he does most of the research and then teaches me the lessons he's learned.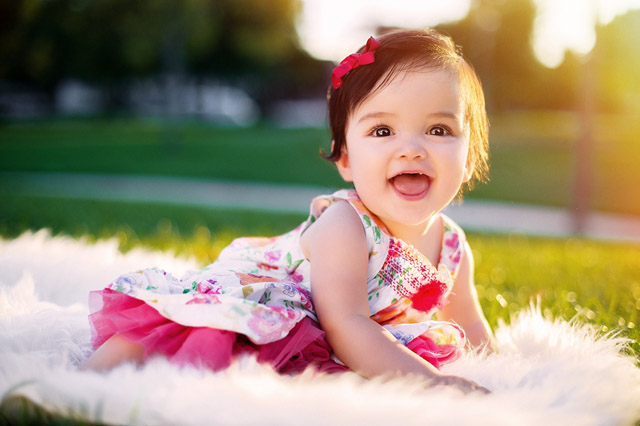 Gear
Right now we shoot with Nikon. We use a D3S as a main, with a D700 as a backup. Marc's favorite lens for architectural work is his 12-24mm. For me, depending on my mood, I'll shoot portraits with a 50mm/1.4, a 85mm/1.4, or a 24-70mm. We shoot with speedlights–bare and with modifiers. So we have about 7 speedlights with pocket wizards to control them. Architectural work lit with speedlights has helped hone our lighting skills. In my studio I prefer natural light, but I also have two constant lights if I need them. I made some polystyrene reflectors mainly for use in the studio. (click the link to see how to make your own.)

Processing
We keep our workflow simple. We rarely do anything to most photos except minor tweaks in Lightroom. My portrait work goes through a Photoshop action for skin, but only the select images. Other than that, we rarely use it. Now I use Exposure, too! I love how you can see the effect without actually running the action like you do in Photoshop.

The main portal into the world of Tiffany and Marc is www.unlimitedstyle.com. Head over and check them out.
Behind the scenes with Sue Bryce
Sue Bryce, the photographer responsible for the shot of Tiffany, posted a really neat behind the scenes article on her blog about the shoot. She included plenty of images from the shoot and she shows some of her post-processing tweaks to get the looks she's after. The article mainly focuses on using existing backlight to create lens flares in camera, Exposure is then used to augment the effect. Really cool stuff. Check it out, here. The shots below are from the post.
Try Exposure Today

Download our free 30-day fully functional trial and see why Exposure is the best photo editor for creative photographers to realize their artistic vision.