Shabnam Khosrowshahi was one of our first Flickr sharing winners back in 2011–wow, has it been that long, already? You know what they say–time flies when you're having fun. Anyway, here we are with her in the limelight once again. She gives such a memorable and unique feel to her work, that it's nice to catch a glimpse of what she's working on today.

—
What's she been up to?
Shabnam frequents art shows in and around her home in Toronto, Ontario. Sometimes, she will rent a booth and sell her wares at events like these. When she does, her product selections are mainly paper products such as wrapping paper, cards, photo prints, etc. One interesting tidbit: her artistry really began as something just to please her own desires for home decor. Once she started to put together a portfolio, she discovered that there is a substantial demand for her work. Making a business out of her art was not her original intent, but it's definitely a fun perk of being awesome!
One of Shabnam's latest projects is a series of 5×5 greeting cards. The intention of the cards is for people to use them for birthdays or holidays, but according to Shabnam, people buy them and frame them more often than not. This comes as quite a complement to the artist. Shabnam humbly admits that she never expected people to love them enough to hang them on the wall.
The project developed from Shabnam's personal taste. She was drawn to the combination of color juxtaposition of fans and shells. She was thinking "beach cottage," so she wanted to create the feeling that you're visiting the sand, wind and waves. Her process is organic, meaning her projects will evolve over time, so she stays flexible and just goes with it. The results speak for themselves–this is good-looking stuff!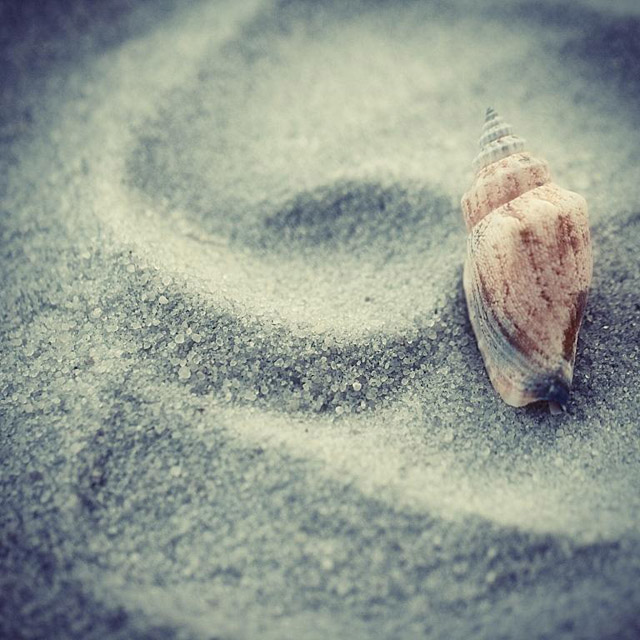 —
Post-Processing Concoctions
I'm pleased to report that Exposure is used on all of Shabnam's work. Exposure is Shabnam's artist's palate. Once her images are opened in the software, the fun begins. There's a heck of a lot of experimentation that happens. How, exactly? Read on.
She liberally uses the vignettes feature to enrich her shots with light or dark areas. It's really easy since you can move the vignette center anywhere you want. She also likes to add color shifts with some of the Polaroid presets. The effects are kept subtle as to enhance the color scheme of the shot–not overpower it. One of her fave features is Bokeh. Blurring plays a crucial role when something distracting is in the frame. IR glow is used quite often, even extremely subtly. This helps give just enough ethereal pop to make the shot sing. The preview helps an awful lot, it gives her instant feedback as she develops a unique look for each series of her images. All in all, Exposure is something she couldn't do without.
Thanks, Shabnam. It was great to catch-up with you. Keep us in mind as you launch new projects or products.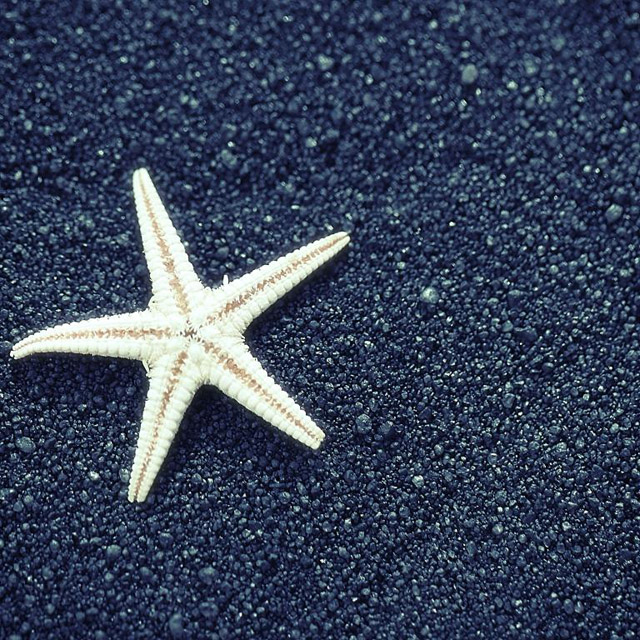 —
Visit her website to keep in touch and see what she comes up with next.
As Shabnam takes her gear and photography to the next level, she is looking into the ultimate gear. In her mind, it's a Phase One medium format camera. She warmly welcomes sponsors, if there are any takers out there. ;-)
Try Exposure Today

Download our free 30-day fully functional trial and see why Exposure is the best photo editor for creative photographers to realize their artistic vision.