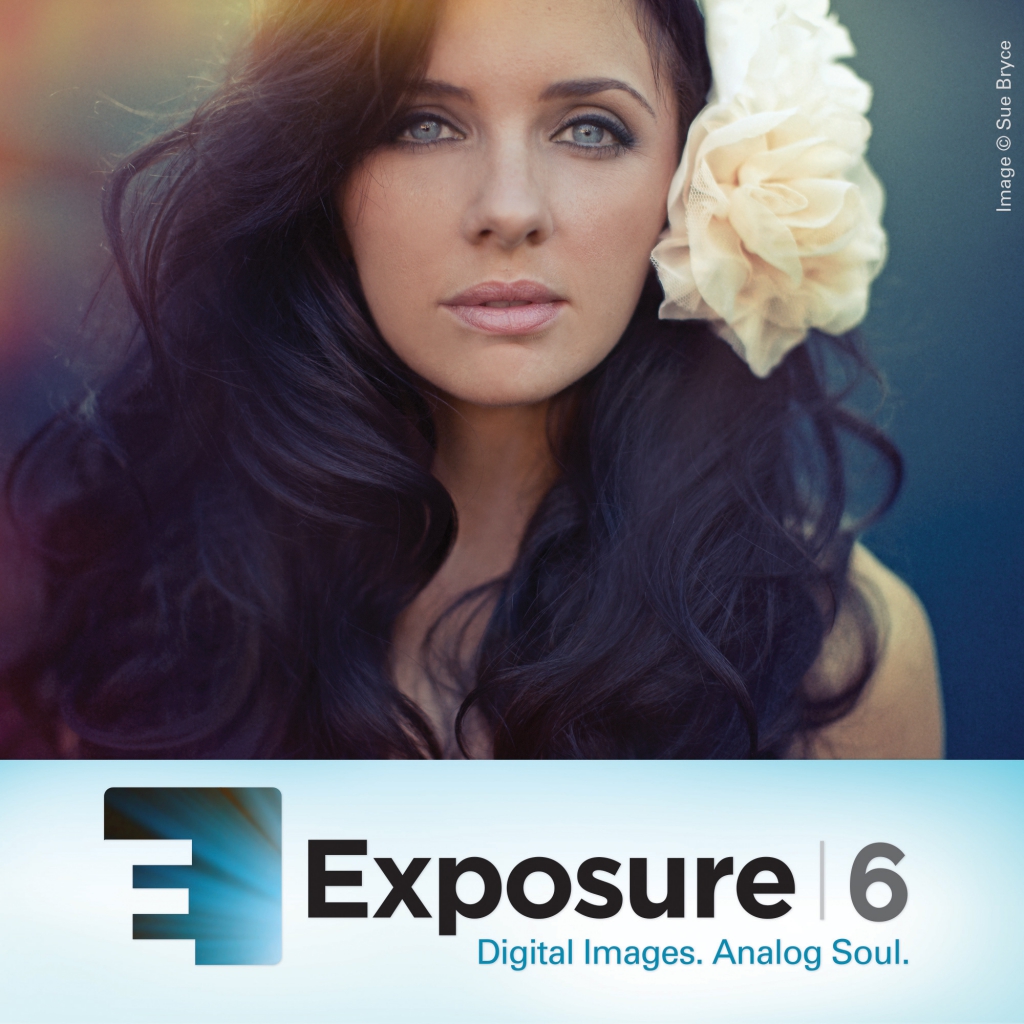 There are loads of new features in Exposure 6; many of them came from the advice of users like you. Please continue to share your opinions with us. We're definitely listening!
We just put the final touches on a very important video tutorial entitled: "What's New." We thought you might want to see it. Below the video is a summary of what's been done to turn this epic software title up a notch.
Creative Focus Effects
Exposure 6 delivers all the powerful functionality of our creative focus and lens simulation program, Bokeh. So you can now draw attention to your subject by manipulating focus, vignette and depth of field. From simulation of fast lenses such as the Canon EF 85mm f/1.2 L and the Nikon 300mm f/2.8 through to tilt/shift and motion blur looks, Exposure 6 offers you an endless array of visually creative options.
Instant Previews
Choosing your look is the what Exposure is all about, so we have rewritten the image processing engine to make it lightning fast. No need to squint at tiny preview windows or click and wait for the image to render! Exposure 6 automatically displays full-sized instant previews as you mouse over to help you quickly experiment and define your look.
Improved UI
Exposure 6 features an updated user interface with a cleaner layout for improved aesthetics and quicker navigation. We have made the standard background a darker gray color to facilitate editing of both color and B&W images. The preset browser now also offers a list view as well as optional thumbnails for a more visual experience.
Basic Control Panel
In order to give you even finer creative control over your images, Exposure 6 sports a brand new basic control panel containing sliders to tweak your image's exposure, contrast, highlights, shadows, clarity, vibrance and saturation for faster editing and less reliance on other programs.
New Borders, Light Effects, and Textures
Exposure 6 includes many new lighting effects such as realistic sun flare, and authentic vintage borders from the archives of world-renowned photographer Parker J Pfister. But it doesn't stop there, you can now import your own custom borders and textures and share them across multiple computers too.
Retina Support
Exposure 6 now supports Apple retina displays and other high-definition monitors for unsurpassable image quality.
So what do you think of them apples? Feel free to share your feedback with us below.
We'll be back in touch with more updates soon!
-jimmy
PS – For those of you interested in the release date, pricing, requirements, etc. Here's the scoop:
Pricing & Availability
Exposure 6 will be available in June 2014 through www.alienskin.com for $149 USD. Owners of any version of Exposure may upgrade for $69 USD. Free upgrades will be automatically sent to everyone who purchased Exposure 5 directly from Alien Skin Software in March 2014 or later.
Host Requirements
Exposure 6 may be used as a stand-alone program or a plug-in. When it is used as a plug-in it requires one of the following host applications:
Adobe Photoshop CS6 or newer
Adobe Lightroom 5 or newer
Apple Aperture 3 or later
System Requirements
Apple Mac users need OS X Mountain Lion (10.8) or later
Microsoft Windows users need Windows 7 or later
An Intel Core 2 processor or compatible
A monitor with 1280×768 resolution or greater
Try Exposure Today

Download our free 30-day fully functional trial and see why Exposure is the best photo editor for creative photographers to realize their artistic vision.