Here is a cool, very easy and arguably effective trick to use for just about any type of image that might benefit from a little contrast-based drama. I've employed this trick for as long as I've been using Exposure, which has to be about 6 years now, and it is one of my go to's whenever I want to use high contrast photography to add more edge in my images.
C'mon in and follow along…
For those of us who may not be familiar with non-digital image capture, there was this process in the days of old whereby skipping the bleaching portion of color film processing, it would produce a far more contrasty image, and was how high contrast photography was made.  Crushing tones and taking names, it was called, bleach bypass.
Luckily for many of us, we no longer huff photo chemical fumes in windowless rooms, yet can still reap the benefits of cool processes that came before the digital age. 
In a mere 5 mouse clicks from within Photoshop, you too can replicate this high contrast photography effect.  Seriously, I just counted in my head and it is in fact 5 clicks.  For those who do not yet have Exposure 7, download a free trial HERE and follow along.
Click 1, run Exposure 7 from your Filter Menu: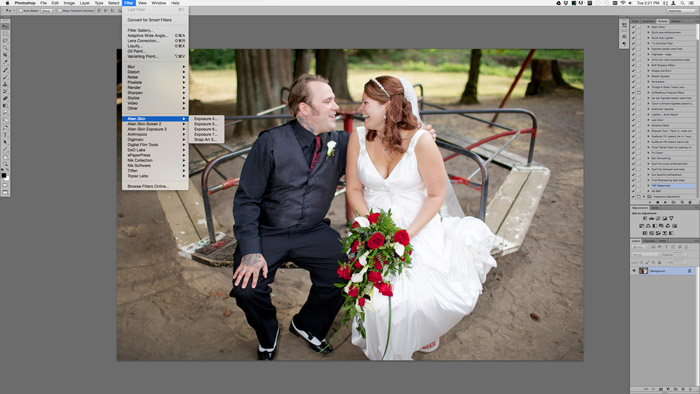 Click 2, well, that is actually clicking on the Exposure 7 title in the Filter Menu…
Click 3, choose a contrasty Black and White filter within Exposure 7.  I find it's best to not entirely lose your shadow or highlight info on the subject(s) by going too contrasty and clipping, but the flatter the tonality in the filter, the lesser the effect we get with the next step.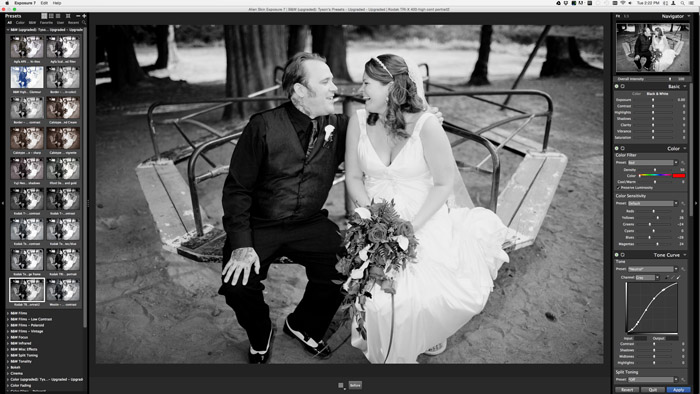 Click 4, choose "Apply" at the bottom right which will place this processed version on its own layer back in Photoshop.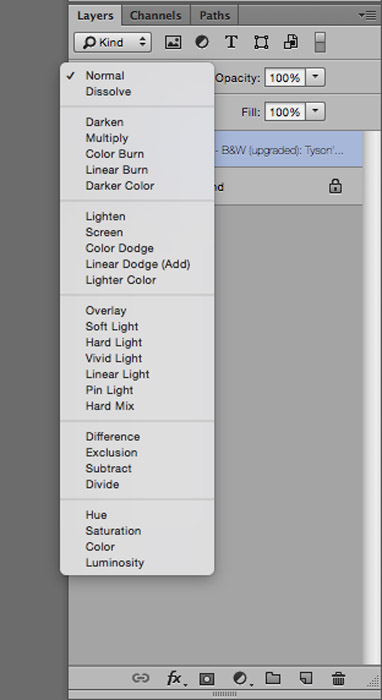 Click 5, change the blend mode on your Exposure 7 filter layer to "Overlay" and you're done!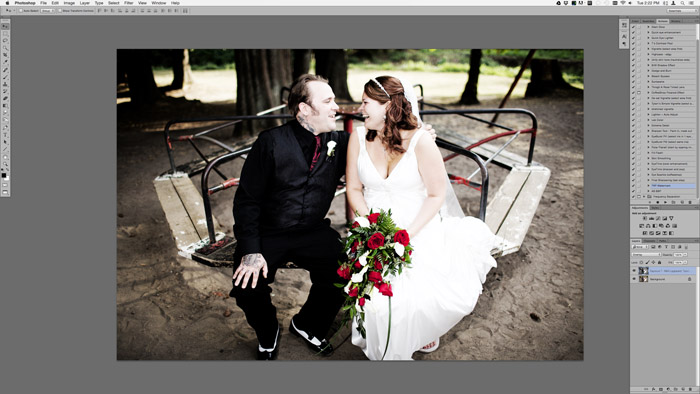 From here, you can adjust the opacity, dodge and burn to your heart's content.  It may need a little tweaking from image to image, but I find that a slight adjustment in opacity will often take care of a large chunk of the work.
For the example image I've used here, I did burn in the bright highlight area in the background, along with a bit on the bride's dress, and dodged some of the darker areas throughout the image.  All in all, this was about a 3 minute process total.  Here are the before and afters: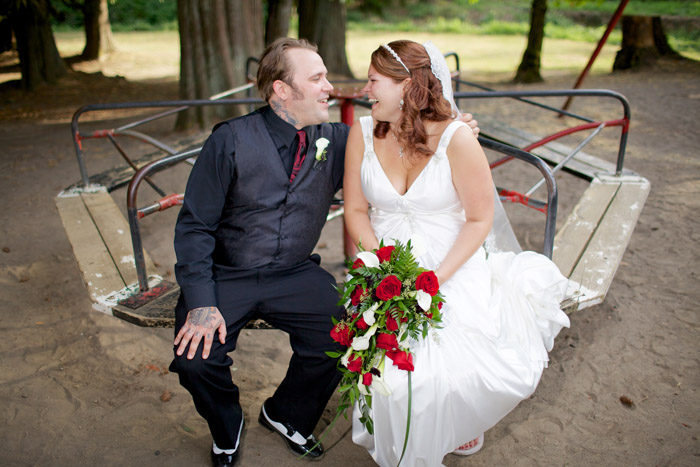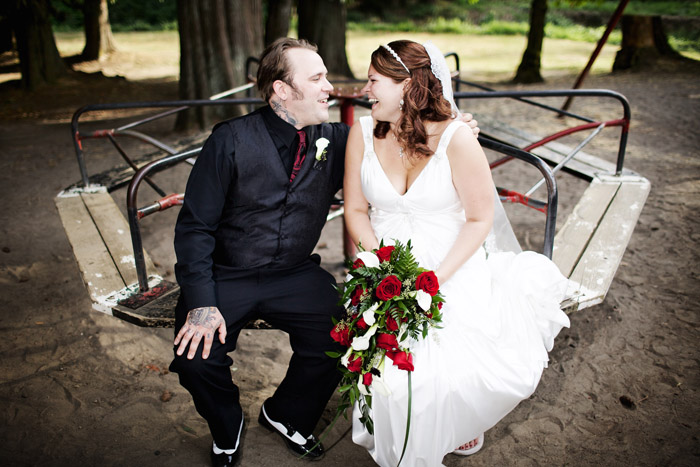 It is an easy, and effective way to quickly produce a bit of drama in any image and get that high contrast photography look. While there will be images that are better suited for this type of treatment, I do find that depending on my mood and desired outcome, this process can work for just about any type of image.
Here are a few more before and afters.


—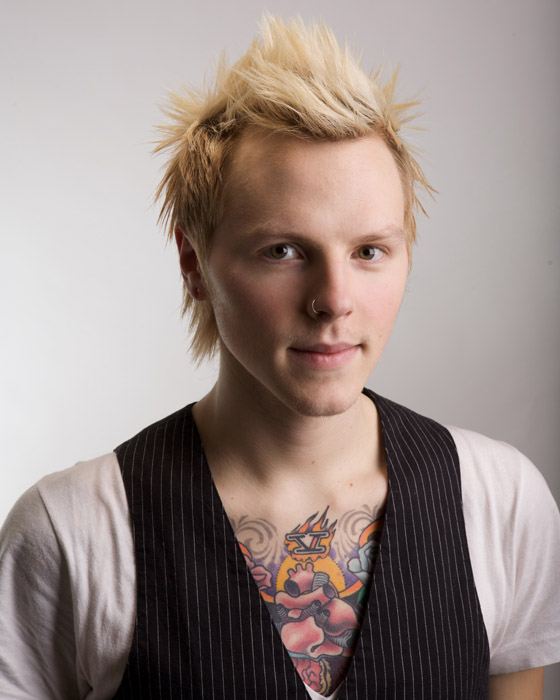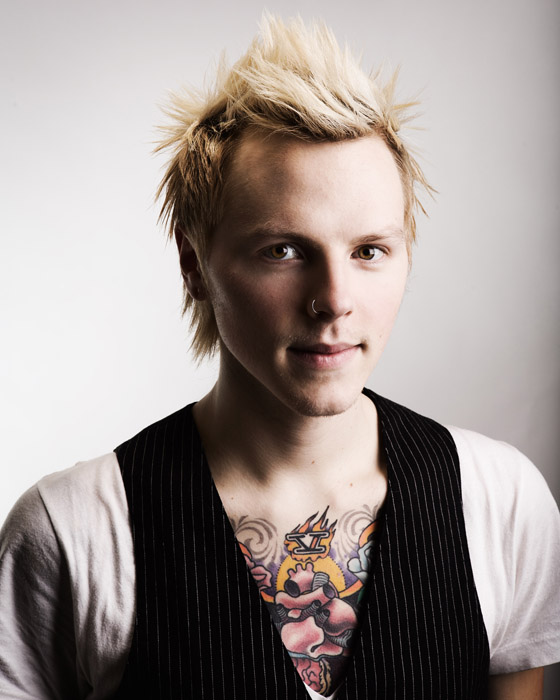 —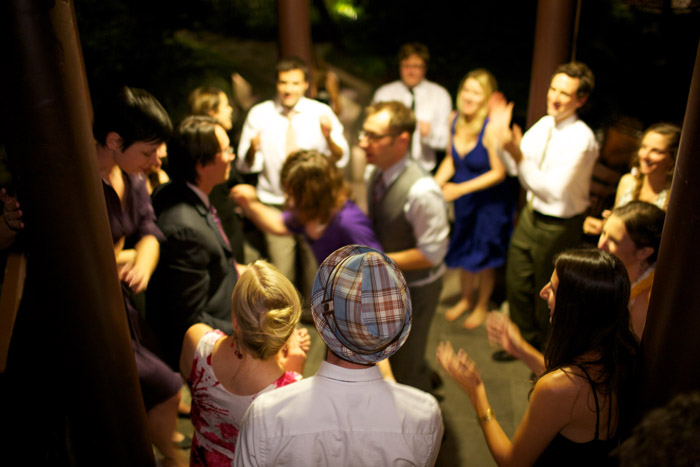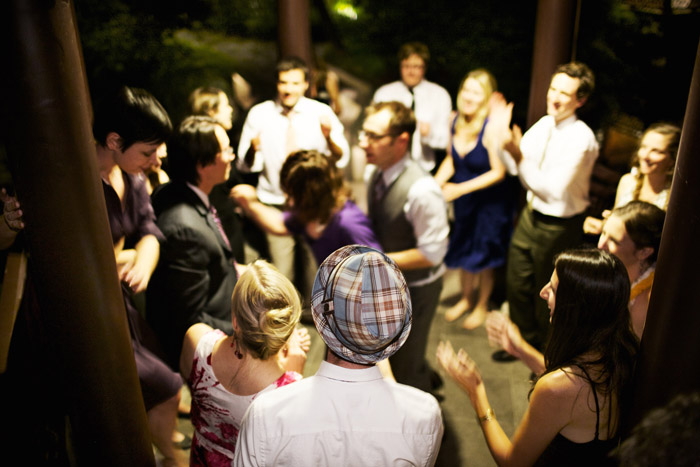 —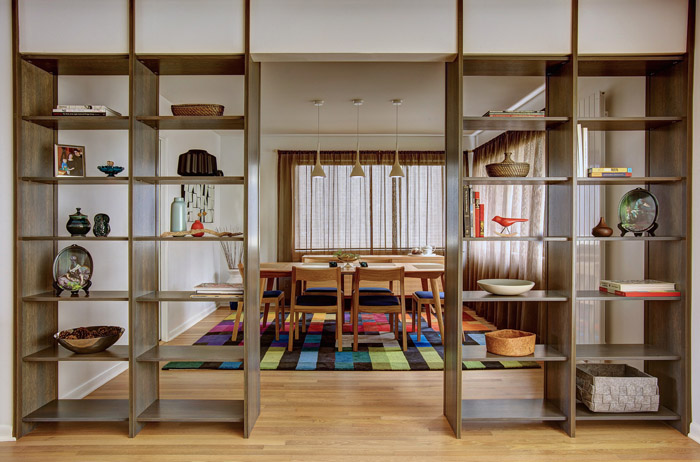 Five clicks.
Thanks for the read, and I hope that you're able to create some great high contrast photography with this advice.  You can download Exposure 7 HERE.  
Find me on Facebook, Twitter, Flickr and Instagram.
Happy shooting,
Tyson
Try Exposure Today

Download our free 30-day fully functional trial and see why Exposure is the best photo editor for creative photographers to realize their artistic vision.