Let's get back to business with the next episode in our head-to-head video series. A-list photogs David Mecey and Hernan Rodriguez were nice enough to let me pick their brains while on set back in January. Each one of these talented veterans has a completely different style, even though they both shoot portraiture. Seeing the differences between their workflows and images really expresses the point of how great the medium photography can be. It's an inspiring process to watch master craftsmen hard at work. In this episode, Hernan explains how he balances lighting and shadow to set the mood for a shot
Below is one of Hernan's final images from the shoot, where lighting and shadow work together to establish a mood.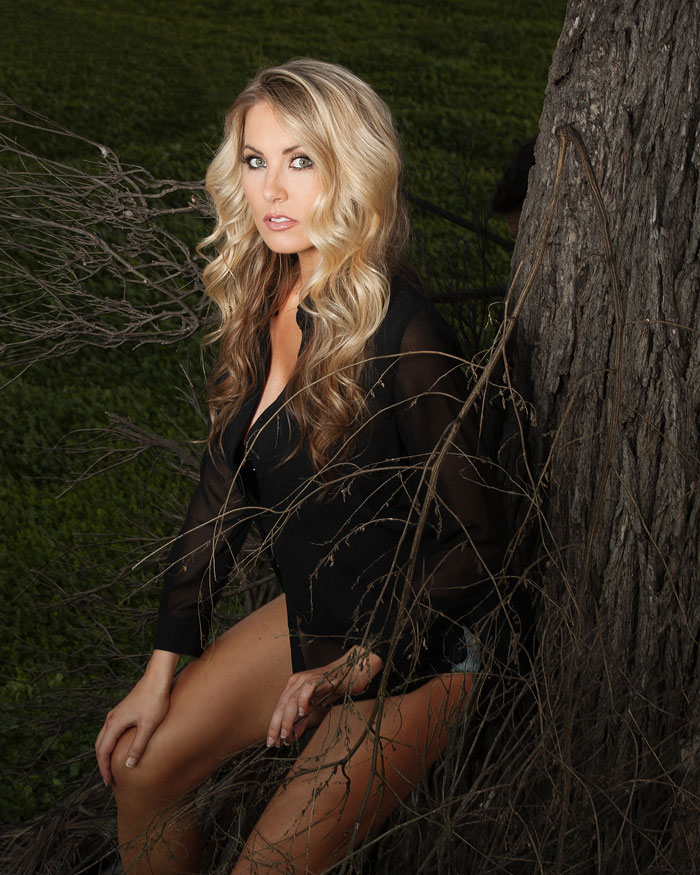 Hernan shares plenty of great tidbits about available vs. manufactured light. His use of lighting modifiers contour the contrast in an image to emphasize specific areas. Being a portrait photographer, the lighting is usually centered on a model's face, so he has a few tricks he uses to make lighting and shadow magic happen on his camera sensor—not in post.
The sun was setting during the shoot, so Hernan had to think on his feet. He uses the rapidly diminishing ambient sunlight along with a few strobes to make the image appear the way he envisioned. The use of colored gels and filters make the light color behave the way he wants. Not saying that he's a control freak, but he certainly knows what look he's after for lighting and shadow, as well as how to achieve it.
Hernan is in the final stages on writing a book for a summer release. From what he's shared with me, it will be an awesome reference for any photographer out there. Hernan's innate understanding on colors and contrast makes him an authority on the subject. I'm ordering a signed copy, myself.
***Hernan, you're reading this, right? Signed copy!***
I need to give mad props to the team. This was a collaborative effort. Luv you peeps.
In the article series, we have introduced the team, Hernan taught about facial anatomy, and David spoke about the importance of building rapport. Check them out if you haven't already done so!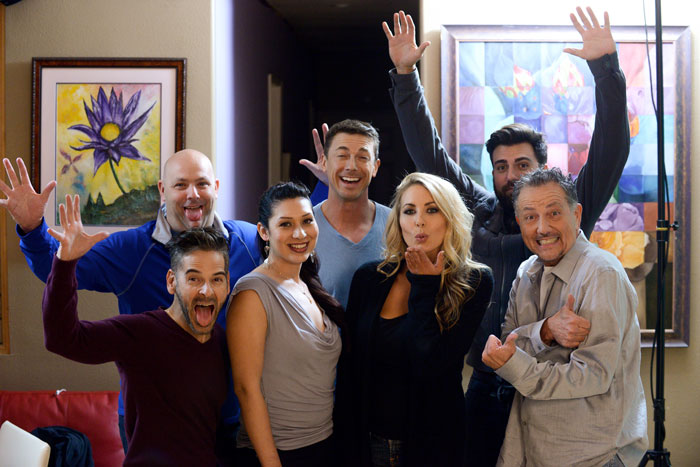 Back Row: Joe Payne | Jimmy Beech | David's lighting Assistant: Justin Melhuish
Front Row: Hernan Rodriguez | Hernan's Director of Operations: Cindy Galdamez | Model: Christina Riordan | David Mecey
(Those who are afraid of getting photos taken) Makeup and hair stylist: Michelle Vanderhule | Video team: Andreas and Orlando
-jimmy out
Try Exposure Today

Download our free 30-day fully functional trial and see why Exposure is the best photo editor for creative photographers to realize their artistic vision.