Anne Helene Gjelstad is an acclaimed Norwegian portrait photographer who came to photography after a successful career as a fashion designer. Her series entitled Big Heart, Strong Hands documents the lives of older women on the Kihnu and Manija islands, and has won her awards and recognition, including from the prestigious Magnum Photography Awards. Anne Helene has been a fan of Exposure since day one, and helped beta test Exposure X2. 
She recently spoke to us about how she uses Exposure, how she captures the "inner landscape" of her portrait subjects, and more. Thanks, Anne Helene, for sharing your great portrait photography advice!
In what ways does the natural landscape of your home Oslo, Norway inspire your photography?
Being out in the nature is essential. I love walking in the woods, by the sea, in the mountains, and in the fields. The colors, the temperature, the sky, the mood – all of this changes, and with these changes my photography also changes.
If possible, I shoot outdoors in natural light, often with a fill reflector. To me, natural light is the most beautiful light. The backdrop in the 'big studio' is never exactly the same.  The backdrop always plays an important role in my images, even if it sometimes is really simple.  For a close-up, there is not much backdrop needed. With a great portrait lens and a wide aperture, almost any spot can work. If the light is great, not much else is really needed. When the light is not so great, Photoshop and Alien Skin Exposure X2 are my best friends.
The light, the little details like a tiny flower, the larger landscapes, the change of seasons, the bright colors as well as the muted color – all matters and all plays an important role in my take on photography, as well as in the finished images.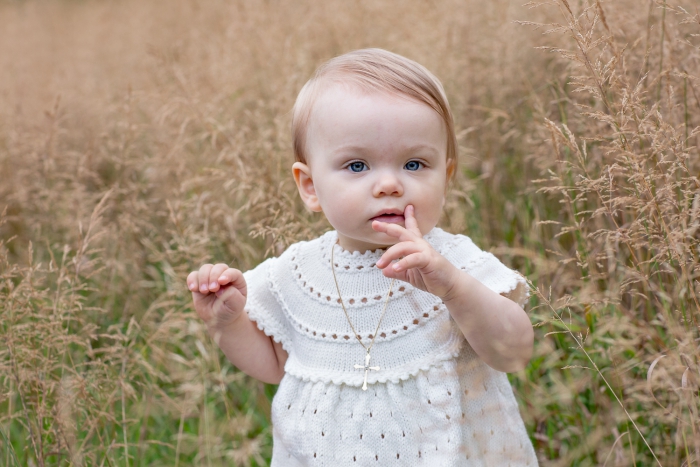 You've described your portrait work as shooting the "inner landscapes" of people. Can you elaborate?
Inside of all of us are many landscapes; some in blossom, some shining through brightly, some foggy and almost impossible to see, some dry like the desert or wet like the ocean, others like a destroyed war zone. Our inner landscapes are created by our experiences and form who we are.
Eyes never stop fascinating me and are usually the most important part of a portrait: from the glimpse of truth in a baby's eyes to the accumulated experience in an old person to the universal wisdom and love inherent in each and every individual. Our eyes reflect our truth, gains and losses; they mirror our inner being, our souls.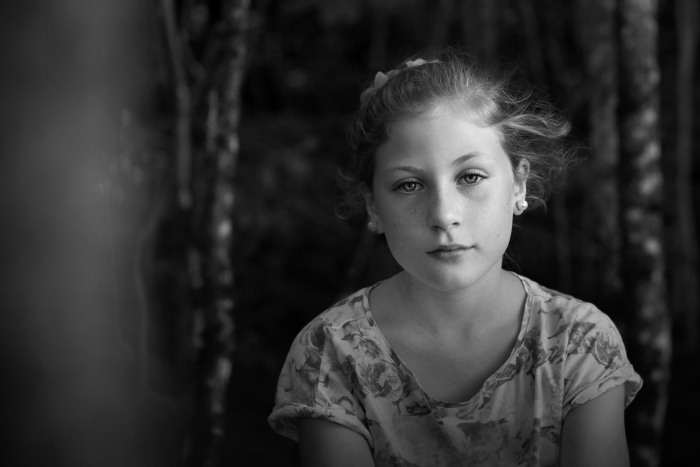 What portrait photography advice do you have for photographers who want to capture these inner landscape in their subjects?
When it comes to the 'deeper' images and the 'inner landscapes' – this usually comes naturally with me. I just ask them to look at me – tell them to be just who they are and that they do not need to smile. This also seems natural to most people as they, like me, find smiling for the photographer odd and a bit strange, even if we all are used to it.
I always take lots of images, as I know the expression in the eyes shifts all the time. The light can change pretty fast as well and there are surprisingly many variations in different images taken at the same time. Since I am shooting with wide aperture for sharp eyes, I like to shoot a lot to get the result I strive for.
Also, shooting with fast shutter (at least 1/160 sec and as high as I can get) and higher ISO on my Canon 5D mk III gives me sharper images. With a correctly exposed, well-lit image, I get hardly no grain at ISO 1,250.
A really good technique when working with mood, expression and "inner landscapes" is to tell subjects to close their eyes and go into a certain mood and then click the shutter the moment they open their eyes. Most of us are able to get into different moods. And this technique can give stunning images – from happy to sad and mad and all in between.
Using this technique can also give me the deep, soulful images that stay with viewers and sometimes even are hard to look at. I love such images so much! To some parents this can be too much. They see exactly what I strive for and why I love it though.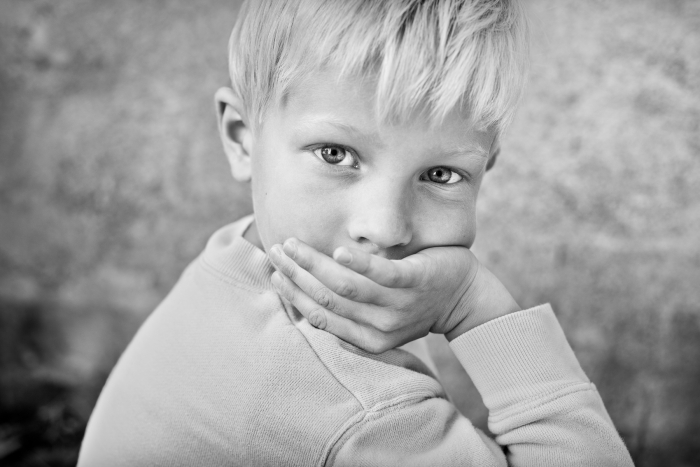 You photograph a wide age range- from children to the elderly. What's your secret for putting your subjects at ease?
I think it is important to sit down and chat before I start photographing them. Trust is important, and also to get to know them a bit. I am really interested in people and who we are, and I have a genuine love and respect as well. I have heard that people can feel this and also that I am easy to be with. Being down to earth is important. We are all equal when it comes to what really matters.
I always tell them that I will do my very best to capture them in the best way, and that I remove pimples and such in Photoshop. Knowing this helps them relax. During the session, I encourage and give positive feedback all the time. There is always something nice to say to anybody, always! I also show them the back of my camera and simultaneously give a lesson in photography as I explain what I do and why.
Also, my background as a fashion designer is valuable when it comes to posing, how the clothes are fitting and styling in general. I have worked with colors for so many years now that colors come natural to me as well, and play an important role in my photography.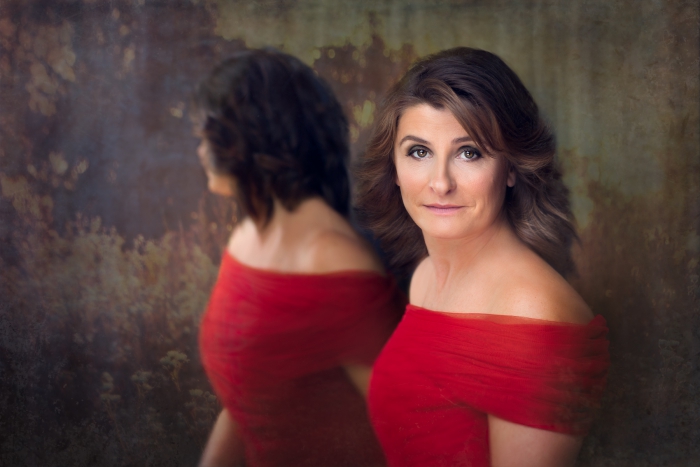 Have you found that male portraiture differs from female portraiture? If so, how do you adjust your approach when shooting with male subjects?
When photographing men, I do things a bit differently than when I photograph women. The male posing is naturally more masculine, still flattering though. This can sometimes be a bit tricky for the young men I often work with as they are in-between childhood and adolescence and therefore sometimes more feminine than masculine by nature.
The camera standpoint and choice of lenses is also important. I avoid shooting down on men and usually prefer the 50mm rather than the 85mm that I usually use with women. Also I edit women and men differently, especially when it comes to skin retouch, color toning and the feeling in the image.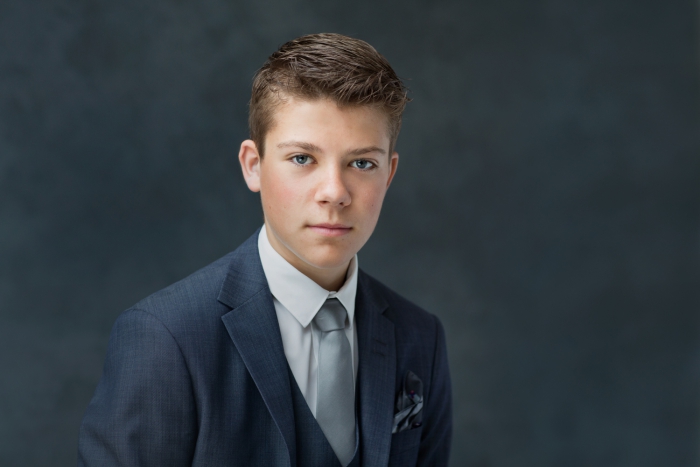 How has photography influenced the way in which you see the world, in your daily life when not in the studio?
My life has been all about photography for the last ten years. I see images everywhere, all the time. I see how the light is playing and how it is changing through the day and through the seasons.
Being a photographer has made me see the world differently, as more intense, even more beautiful if possible. It has definitely strengthened my interest in people, who we really are and how life differs for all of us. Going out with a wide open lens and capturing details of nature gives me so much joy – it is as simple as that!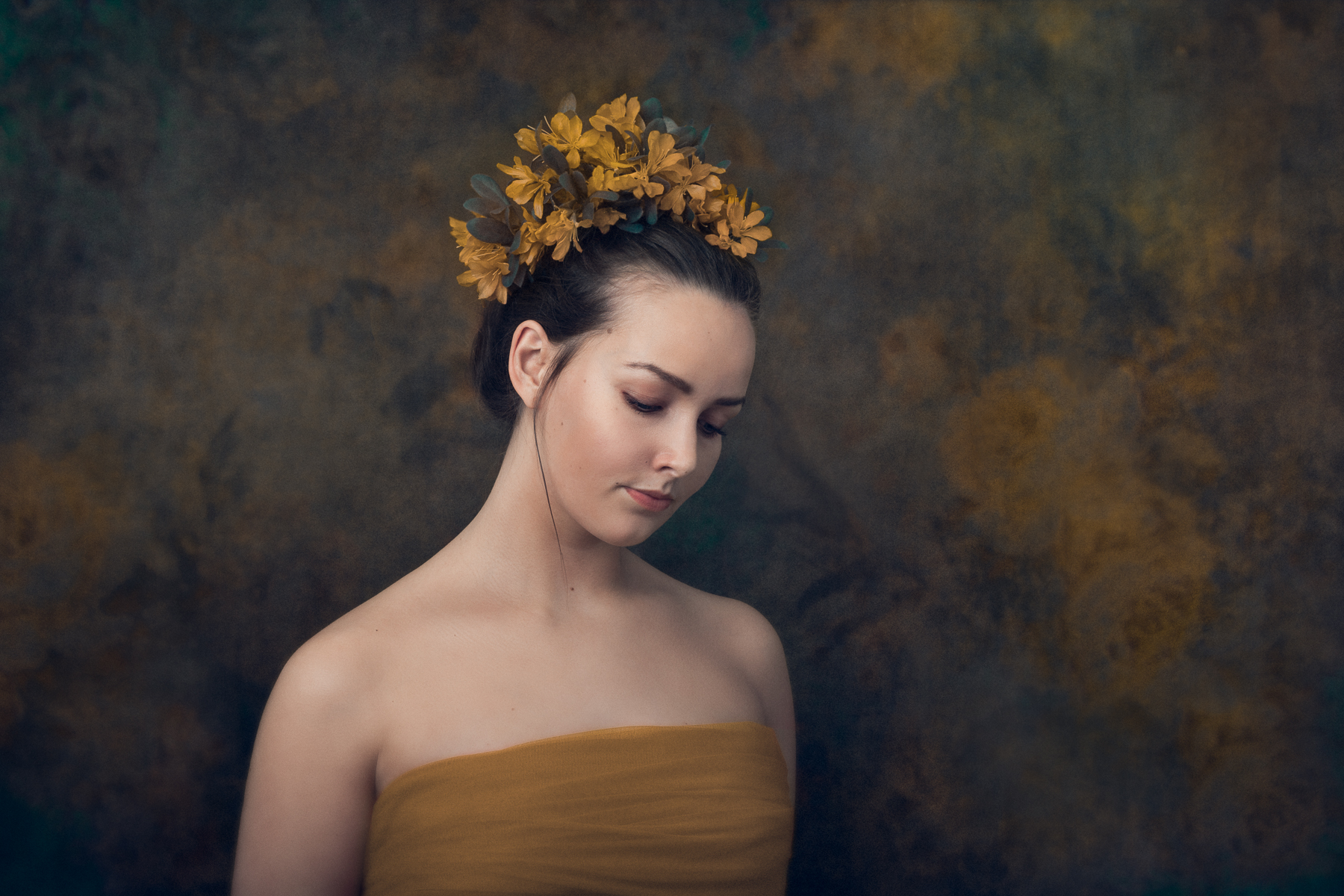 What role does Exposure play in your creative editing process?
I have used Exposure since the first version and always loved the tones and moods it adds to my images. I also love that I see the result right away and all the options Exposure delivers from grain to blur, light leaks and textures. The new spot healing brush is a really great feature. I also like that I can do my image culling in Exposure. And of course the new History panel is great in case I need to go back in my editing process.
Do you have any favorite go-to looks or editing steps in Exposure?
The Black & White presets are truly great and my preferred way of converting my images to B&W. There are so many options, so many films to choose from! One favorite is the B&W Daguerreotype – it is amazing and I love the deep, moody feel it gives to my portraits. For my color images I love using 'Color Films – Vintage – Kodachrome II – Muted'. The shift in the greens is so beautiful and it tones and brightens the skin beautifully as well. Another favorite is 'Color Films – Polaroid – 600 – Faded (darker)' because of the richness it gives. The endless possibilities in Exposure X2 make it so much fun to work with and the results are great!
When looking through my images I think the color work is quite subtle and somehow true to nature. This is what I like, and I think it also makes images more timeless. I sometimes use Exposure at lower opacity and often I mask to get the effects I want and add layers upon layers.
Exposure X2 makes it possible and easy to fully edit. That really speeds up the workflow and makes the images consistent and coherent. However, since I am into all details, I mostly start off in the RAW converter doing as do as much as I can there, then I continue in Photoshop, and then do the final and equally important steps like color toning, blur and textures in Exposure. I usually spend between ½ hour and 4 hours on each image before I am satisfied, sometimes even more. Driven by the art and not the money, that I am satisfied is what counts, even if it means I work for much less, which I often do.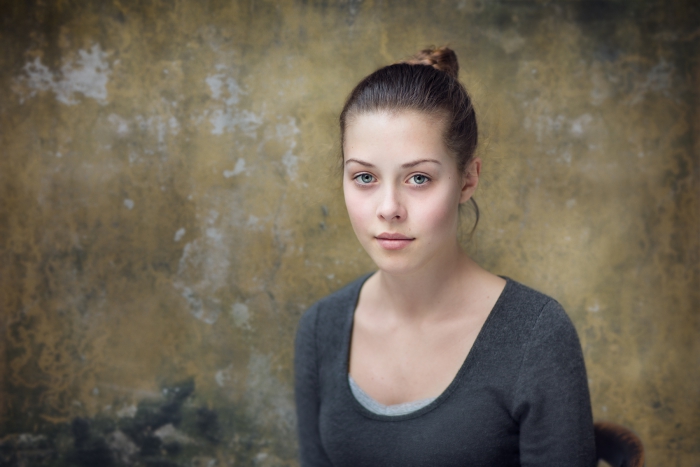 If you could shoot anyone, anywhere, who and where might it be?
There are so many wonderful people around the world that comes to mind, ones who make a difference, like Pope Francis, Anthony Hopkins and Neil Young. Choosing one, it must be Meryl Streep. She is amazing, both as a person and as an actress. Her ability to personify her roles is truly great and the close-ups of her eyes makes the viewer believe she really is this person, whether she is the complex and troubled Sarah in 'The French Lieutenant's Woman', Francesca in 'The Bridges of Madison County', Karen Blixen in 'Out of Africa' or the personification of Maggie Thatcher in 'The Iron Lady'.
Photographing Meryl Streep in the Scottish Highlands would be wonderful, and her dressed up in 19-century garments by the lakes or in the mountains is a dream scenario. Also, meeting her for close-ups in Central Park would be as wonderful. To make great portraits of Meryl Streep, a nice location and good natural light is actually all that is needed.
To see more of Anne Helene's work, visit her website.
Try Exposure Today

Download our free 30-day fully functional trial and see why Exposure is the best photo editor for creative photographers to realize their artistic vision.