Film photographers and film fans use Exposure's broad selection of film emulation presets to make their digital images look like they were shot on analog film. Exposure provides essential tools for matching digital to film photos for Seattle-based adventure lifestyle and wedding photographer Kyle Ford. He is a hybrid photographer, which simply means he uses both a film and a digital camera when he's shooting. We recently connected with Kyle to learn more about how he uses Exposure to give a consistent look to his film and digital images.
What are the advantages of being a hybrid photographer?
I first chose to be a hybrid photographer because I love film. Film is a tangible medium that produces images with analog soul–something that digital doesn't possess. There are logistical advantages to shooting with both, which I use to my advantage. Analog film has the upper hand regarding dynamic range, color toning character, and gorgeous grain. Digital has a few advantages over film: speed, simplicity, and especially performance in low light. I recognized that there was a hole in the market for clean, timeless photos. Using both does make extra work for me, but it's not about my work as much as it is about delivering to my clients.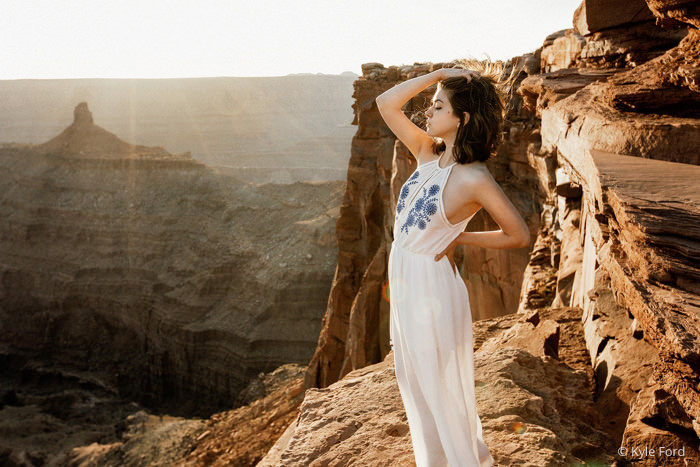 How important is Exposure to a hybrid photographer's workflow like yours?
Exposure is essential to my workflow. My goal is to deliver a collection of film and digital photos with a consistent look and feel to my clients. Honestly, it can be nearly impossible to do without Exposure. Exposure has tasteful and accurate presets of iconic film types I shoot. They have stood the test of time compared to what is common on Instagram. Trendy preset packs can quickly look dated or cliched, so I stay away from using them. I always want my clients to look at the work I give them, see themselves, and connect with those moments again, regardless of how much time has passed. I don't want them to be distracted by overdone styling. I want my photos to represent the colors that were actually there, with green trees instead of brown and a bride that looks natural instead of being orange.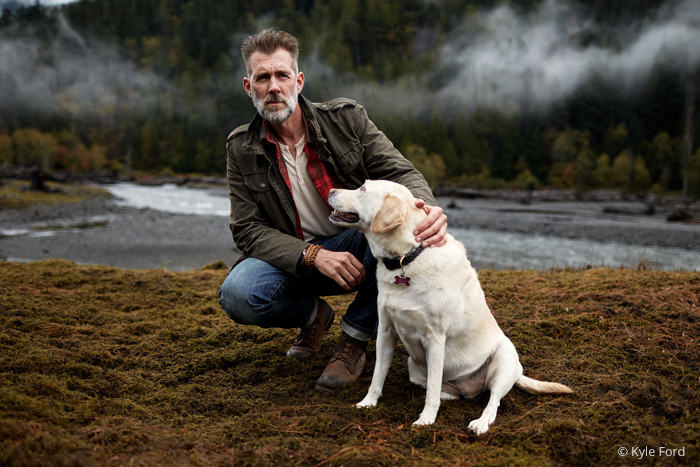 What features in Exposure help your film emulations look believable?
Exposure provides superior tone control. Film photos have a much wider dynamic range capacity than digital RAW files. So you may be able to make images similar in color and tone, but it will never match up perfectly. One of the easiest ways to recognize a digital shot is flattening in the highlights and the shadows. Exposure's controls do a better job in these areas, specifically, allowing micro adjustments that make my digital shots look more like film.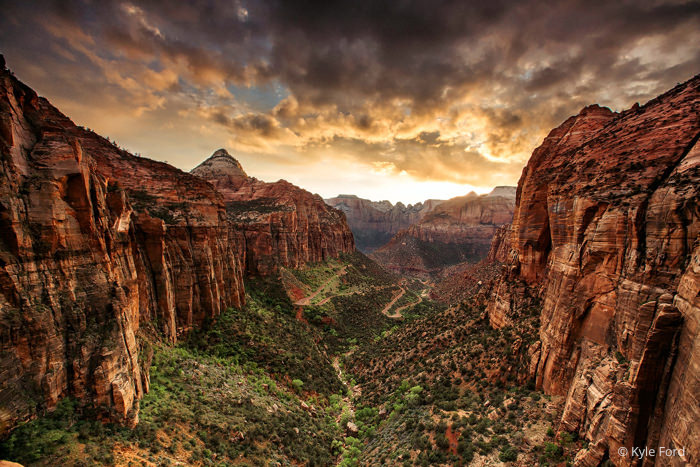 Is there a specific feature in Exposure that allows you to get more accurate, realistic-looking film effects?
Exposure's grain engine gives me an amazing amount of control over grain. I can zero-in on many aspects of the grain behavior in the image, such as grain size, visual strength, and grain placement. Thicker varieties, such as Kodak Tri-X's salt and pepper grain, are difficult to replicate digitally. Exposure is the only option for creating digital grain that looks and behaves like that in analog film. And that looks believable enough to even fool the scrutinizing eyes of film photographers.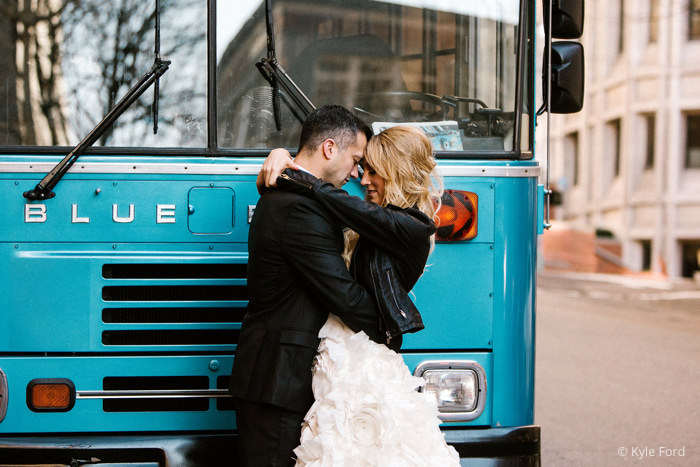 How well does Exposure emulate some of your favorite films?
I especially love to shoot with B&W films. Kodak Tri-X is one of my favorite films to shoot with, but its unique grain profile makes it very hard to duplicate digitally. I would say that it can only be accurately replicated with Exposure. Another choice of my monochrome favorites is Ilford HP5. It's a beautiful film that I really enjoy shooting. Exposure's presets do a great job of making believable digital renditions. About the only adjustment I make is to cut the grain strength down a little bit.
Regarding color films, I prefer to shoot with Kodak's Portra 400. It renders amazing skin tones, especially for light and cool color skin. It has fairly light grain, but it still feels like film. And you can push it remarkably far, too. It holds up well even when shot at 1600 iso. Fuji 400h is another favorite color film choice. It handles skin tones a little bit differently than Portra, but still in a pleasing way. It provides more of a light, pastel look with low saturation and mild blue undertones, which works great with warmer skin tones.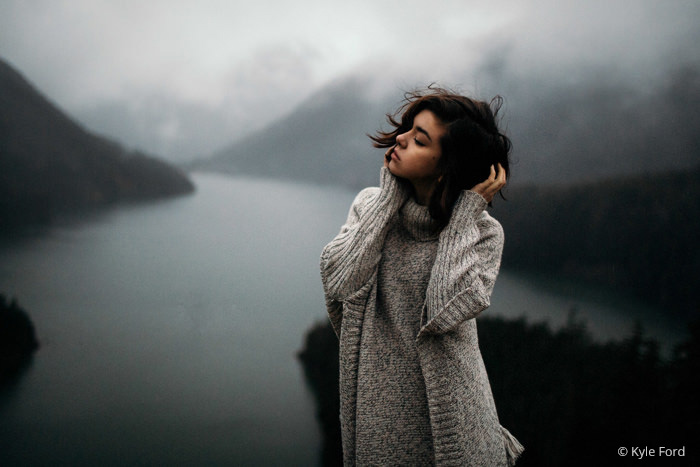 How useful are Exposure's film emulation presets for your workflow?
Exposure's film emulation presets make the process of synchronizing my digital and film images simple. It's the very first step in the process. I take the film scans I receive from the lab, pull them up on the screen, and with a few tweaks here and there in Exposure, the entire shoot looks like it came from the same roll.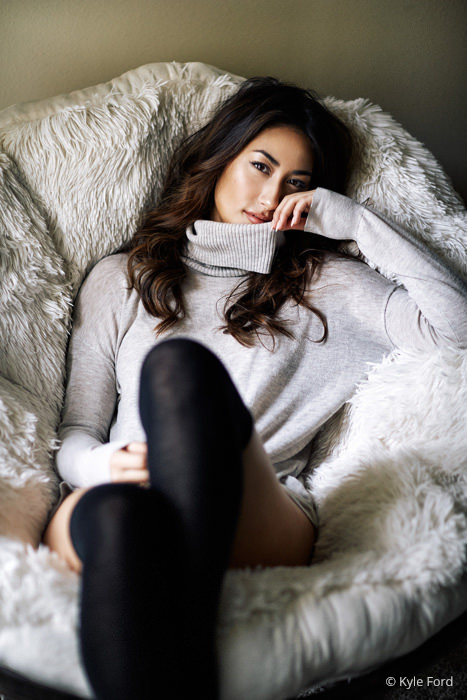 Are there other features in Exposure that you'd recommend to others?
The new spot healing tool in Exposure is really useful. I use it more often than Photoshop, because it's great for quick, easy tweaks. It works perfectly for common things like sensor spots or skin blemishes. And it isn't fussy or hard to use like Lightroom's.
Thanks for sharing Kyle!
Learn more about him on his website, or follow him on Facebook, Instagram, or Twitter.
Try Exposure Today

Download our free 30-day fully functional trial and see why Exposure is the best photo editor for creative photographers to realize their artistic vision.