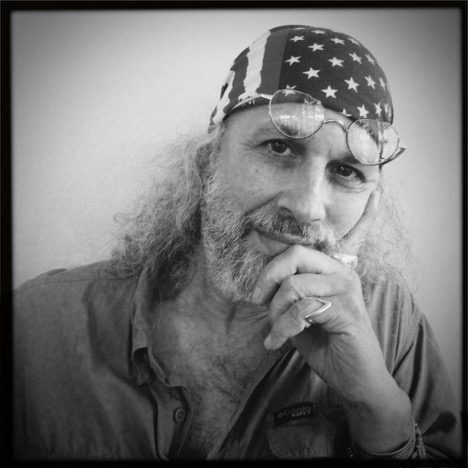 As part of our 25th anniversary celebration, we decided to interview two kinds of Exposure users: a long-time user who has been with us from the start, and a newer one who recently began using Exposure. This interview is with acclaimed photographer, instructor, and Nikon "Legend Behind the Lens" Tony Sweet. Tony has used Exposure since its first release. Tony's work is represented by Getty Images, and he has published numerous books on landscape photography and photo editing.
How did you first learn about Alien Skin Software?
That is a very long time ago. Back when plugins were popping up every few months, I was attracted to the different capabilities in Alien Skin's suite of filters.
What initially attracted you to Exposure?
Alien Skin was the first to introduce the ability to add bokeh to an image after the fact without being a photoshop guru. And Snap Art was well crafted and interesting, adding another dimension to creative image processing. These two plugins altered my way of thinking and creating at the computer as well as pre-visualizing the final effect after adding an effect.

What initially attracted me to Exposure was being able to move easily between Color and B&W workflows, the inclusion of textures and borders, as well as the inclusion of Bokeh.
What sets Exposure apart in your mind from other photo editors?
Having the ability to seamlessly move between layers, which are set up quickly and easily when selecting an adjustment
Having the ability to modify and add/subtract/modify adjustments to any layer instantly
Having all of the adjustments are at your fingertips
Exposure is very easy to navigate
Being able to easily and quickly go back in the history panel
Doing a great deal of texturing, being able to easily import and see the textures by live scrolling through the textures is outstanding, as well as assigning the blend mode upon import, then easily changing if desired
Do you have any favorite looks or edits that you rely on Exposure to achieve?
I approach each image with a fresh look, even when re-processing an image. I like the variation rather than replicating the exact same look. This probably comes from my jazz musician background.
Does your Exposure workflow differ for your landscape and your flower images?
I'm more inclined to add textures and bokeh with flowers, like any other portrait. Landscapes are a bit more literal, where I'm more concerned with color/contrast punch for visual impact.
If you've created any custom presets or textures in Exposure, can you describe them?
I seldom use presets as I prefer to find my own way through the image process to create what I am seeing in my imagination, which most certainly involves a little trial and error and experimentation. However, presets are an excellent way to get a jump start on image processing. Presets can also be altered to taste.
How has your use of Exposure changed over the years?
As the software has evolved, the workflow has become easier, quicker, and more intuitive.
---
Thanks to Tony for taking the time for this interview. To view his work, visit his site.
Try Exposure Today

Download our free 30-day fully functional trial and see why Exposure is the best photo editor for creative photographers to realize their artistic vision.