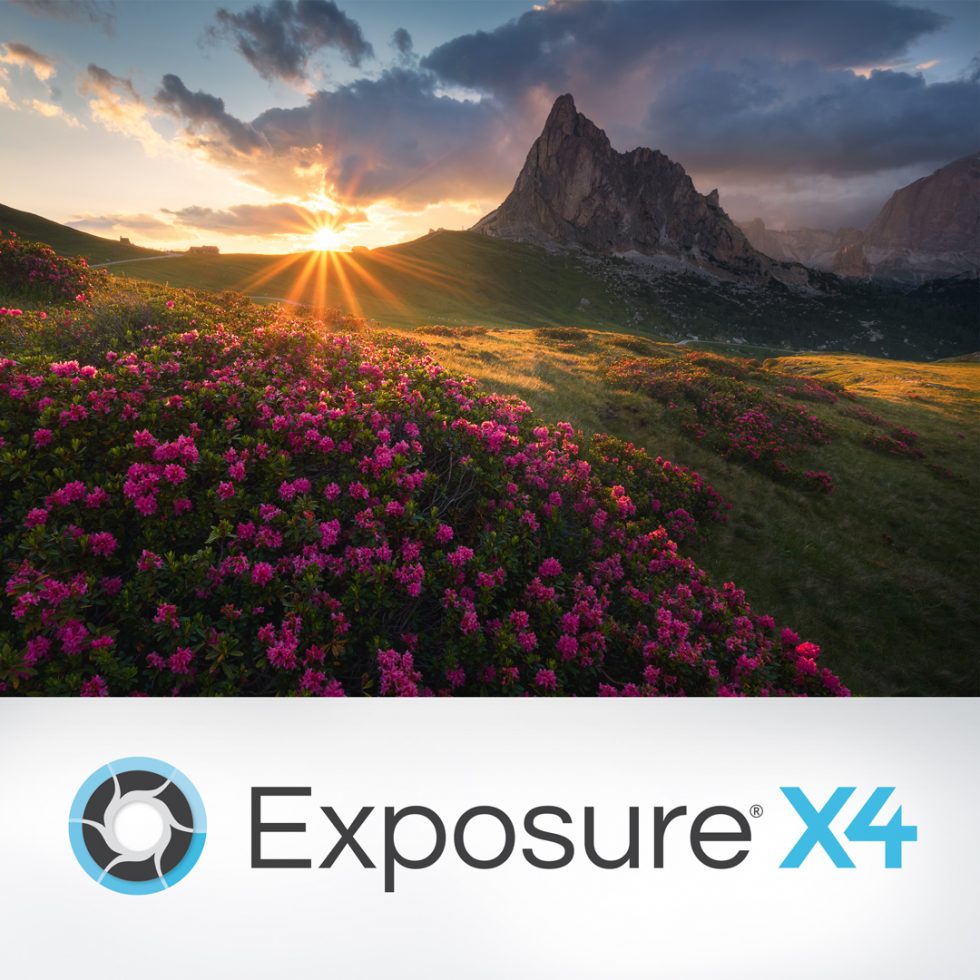 I'm excited to announce the upcoming release of Exposure X4. It's the latest version of our advanced photo editor and organizer, and it brings with it powerful new capabilities. Photographers of all genres will find Exposure X4 to be the only app they need to create gorgeous images and master their workflow in a fast, intuitive way.
Here's what you can look forward to when Exposure X4 is available:
Improvements to Exposure's RAW processing system
Perspective and keystone correction to minimize or eliminate optical distortion
Enhanced light effects that you can move and rotate freely anywhere in your image
Smart collections
 that automatically populate based on photo criteria that you choose
Faster file exporting and launch times
Lightroom migration tool that brings your Lightroom organizational metadata over into Exposure
Monitored folders that support tethered shooting workflows
New printing presets
Support for new cameras and lenses
Expanded workflow options for image copying and exporting
We'll be announcing the release soon, so watch our blog and social media for news. We'll also be sending out free upgrades to Exposure X4 to anyone who purchased Exposure X3 on or after July 1st, 2018. If you purchased any version of Exposure before July 1st, your current license code qualifies you for an upgrade price of $99.
If you don't already own it, now is the perfect time to buy Exposure and take a giant leap forward in your photo editing!
Try Exposure Today

Download our free 30-day fully functional trial and see why Exposure is the best photo editor for creative photographers to realize their artistic vision.