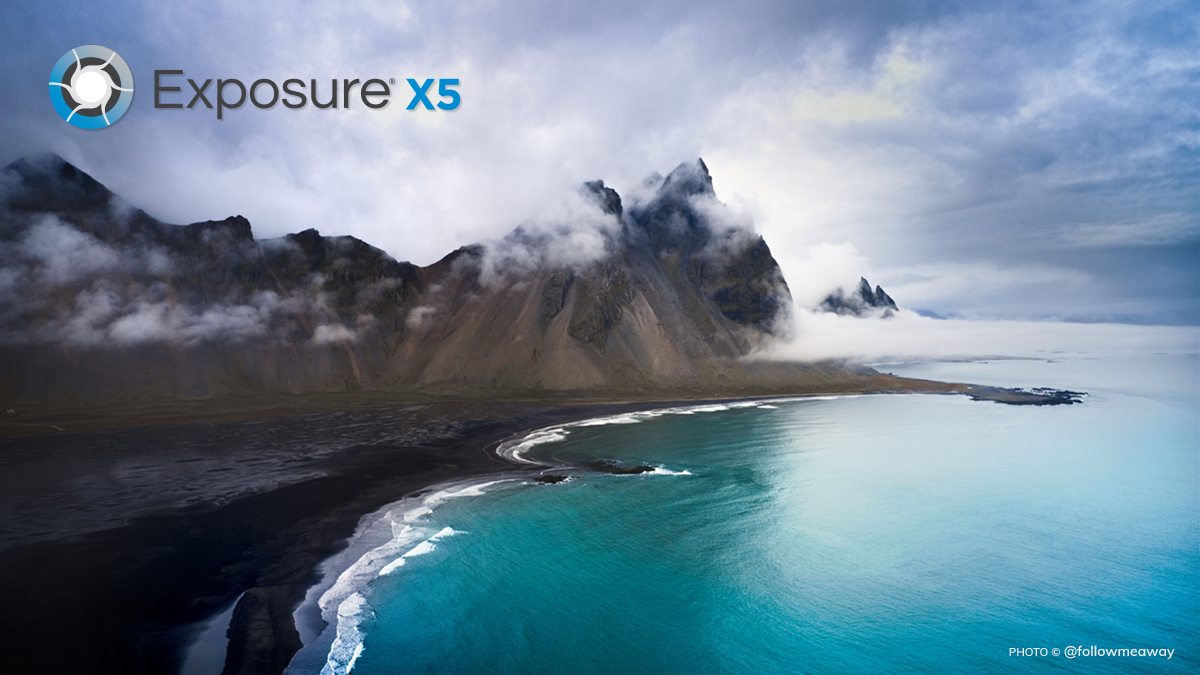 The best creative photo editor has gotten even better!
Today we released Exposure X5, a huge step forward in creativity and efficiency. It includes many improvements that make Exposure even more essential for creating artistic photos.
Here are some of the exciting new features:
3D Color Masking – Precisely control where an image adjustment is applied. Rendering can be limited to areas defined by specific color characteristics, including hue, saturation, and luminance. Easily target foreground or background areas, skies, skin tones, specific color ranges, and more with just a few clicks. The improved masking tools integrate seamlessly with Exposure's existing brushes and gradients for even more flexibility.
Chromatic Aberration Correction – Removes color fringes caused by lens refraction. Apply via lens profile or by manual adjustment if precise control is desired.
Fringe Removal – Chromatic aberration correction is complemented by a new tool for full-featured fringe removal, enabling precise removal of even the most noticeable fringe problems.
Vignette Correction – Counteracts unwanted darkening around the edges of photos. Apply via lens profile or by manual adjustment for greater control.
Custom Camera Profiles – Assign custom camera profiles that enable you to control the interpretation of color from RAW data for a particular camera. Camera profiles created by X-Rite or other software can be automatically applied by matching a camera model or serial number, and can optionally match a particular lens or ISO range.
New light and airy presets
New season inspired looks
New complementary color presets – Orange/Teal, Red/Green, and Purple/Yellow
More black & white films – Ilford FP4 Plus, Ilford Pan F Plus, Kodak Recording 2475, and Polaroid Chocolate
New image flip options
Support for grayscale TIFF and JPEG images
Multiple user interface language options – English, French, and German
Upgrading from Previous Versions
If you purchased Exposure X4 on or after August 1st, 2019, we will be sending you a free upgrade to Exposure X5 soon. If you purchased any version of Exposure before August 1st, you can use your license code to buy Exposure X5 for the upgrade price of $89.
Click the button below to buy Exposure X5. No subscription is required, so when you purchase it, you own it forever.
Try Exposure Today

Download our free 30-day fully functional trial and see why Exposure is the best photo editor for creative photographers to realize their artistic vision.