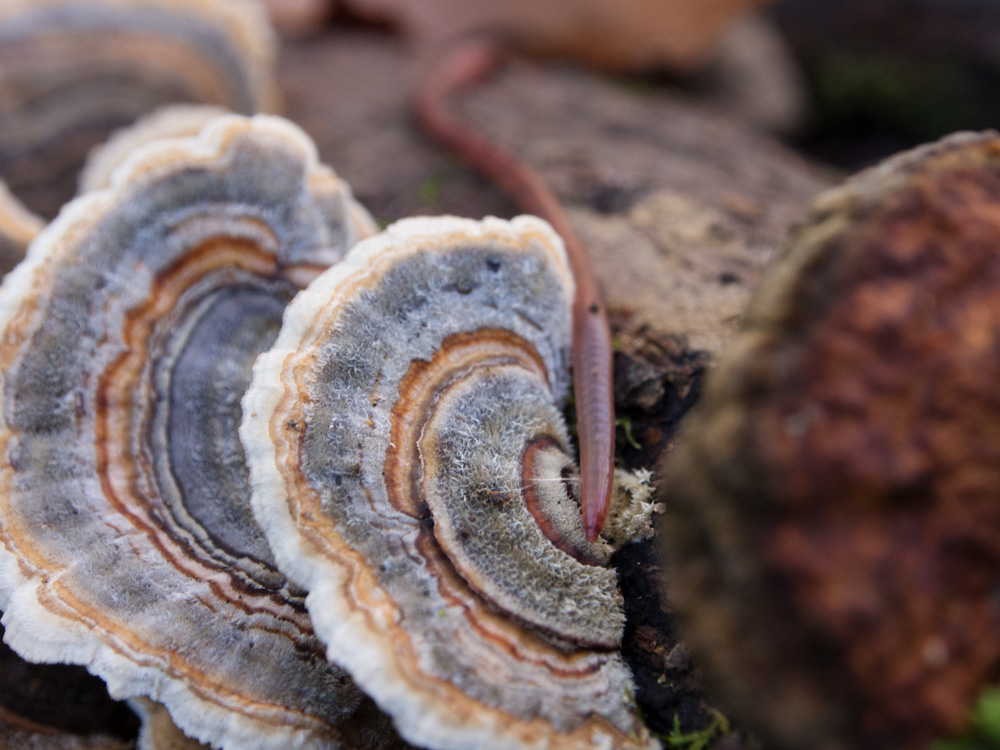 As I mentioned in the article on choosing a mirrorless camera, I bought the Olympus OM-D E-M5. I recommend also getting the Wasabi charger that is more compact than the one from Olympus.
I went for a walk in the woods to get a feel for the camera. I wasn't familiar with the controls, so results will certainly improve over time. For example, you can see in these photos that the default auto white balance is warm. Since then I turned off that setting. There is a terrific guide to the E-M5 controls at DPReview.com by R. Butler and Timur Born. I'm starting to like the user interface, especially the touch screen, electronic viewfinder, and tilting screen.
I have three lenses: M. Zuiko 12-50mm f/3.5-6.3 kit lens, Panasonic 14mm f/2.5 pancake, and Panasonic 45-200mm f/4.0-5.6. On this walk I used the M. Zuiko 12-50mm f/3.5-6.3. It is weather sealed, like the camera body, which is great for rainy forests. I already got a little water on the camera a few times. So far so good! This lens is handy for a variety of situations. It has a macro mode, which was engaged for most of the photos in this article.
On some of these photos I used the Exposure preset Fuji Velvia 100F from the Color Films – Slide folder. On the Color tab, I turned down Overall Intensity to keep the effect subtle. Grain was off, so any texture you see is from sensor noise.
These next four images can be seen at full resolution in case you want to see noise at various ISO settings. Two of the photos are cropped, but they have not been resized. Click a photo to see the larger size.
Try Exposure Today

Download our free 30-day fully functional trial and see why Exposure is the best photo editor for creative photographers to realize their artistic vision.