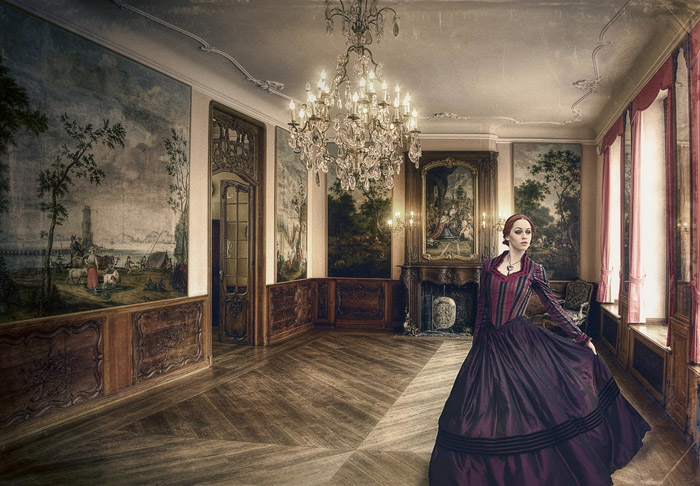 Hobbyist photographers routinely surprise me by the high level of work they produce. Frank Bramkamp, for example, creates great-looking photo composites. Intrigued by a couple of his recent accomplishments, he and I started chatting. As it turns out, his work has been featured on creativeLIVE, Xrite, Synology, and it can be seen in Practical Photoshop magazine.
During our correspondence, Frank spoke from his wealth of knowledge on the subject of photo compositing. He not only knows how to take a good picture, but he knows how to manipulate what he captures, thereby creating something completely different. His ace in the hole: Exposure 5.
I asked Frank to share some of the details of his compositing workflow. Below are a bunch of practical tidbits from him. Thanks, Frank!
—
I am a hobbyist photographer from Aachen, Germany, near the border of the Netherlands and Belgium. By profession, I'm an aerospace engineer. My day-to-day is steeped in science much more than artistry, so photography is one of my creative outlets. I've always enjoyed cameras, processing film and prints, and the technical aspects of the art, as well as traveling the globe. When traipsing around a foreign place, I mainly shoot with a Canon G9 because it's so convenient. Also, packing light is a necessity.
I focus on landscape, architectural, and travel photography for the most part. A few years back, I started into digital post-processing, which led me to discovering the art of compositing. I find it a great workflow to impart my own vision onto a captured scene.
What is most important to me is that any composite scene is first most believable, so that it conveys a story. My ultimate goal is to integrate the images well enough that you can't tell it's a composite. I feel that the viewer can't truly appreciate the image with distractions from technical oddities, so I work hard to remove them from the composites I create.
Bracketing Tip
I use an aftermarket firmware called CHDK which allows me to bracket up to nine frames automatically. There are others available for Canon DSLR's, like Magic Lantern. I bracket a lof of my pictures because it is so easy to do. I can decide later which version gives me the best exposure, or I can turn the brackets into an HDR. In most cases, I shoot all my images handheld. I don't like to tote my tripod around unless it's absolutely necessary.
To make a composite photograph believable, several technical factors have to be considered, such as clean and crisp selections, lights and shadows, and coloring. I use stock images of models, so I can't control the perspective or the focal length of the shot. These aspects are usually not a major problem, but extremes are hard to fix.
Selections Tip
Cleanly selecting out a model is much more elaborate process than replacing a sky. Most of the time I only use the tools inside Photoshop, like the Quick Selection tool. When doing this, you'll notice color fringing around the subject. Be careful as this is extremely important to remove. Any fringing will immediately make your composite look like a composite. I suggest that you proceed in small, careful steps refining the selection based on the image's edges.
After you have a clean selection without fringes, use a small radius blur and darken the midtones to be rid of any tough spots. The blurring will help the transition of the subject's outer edge and will blend it with the background.
For geometric selections, such as machinery, architecture, or vehicles, use the Pen tool to create a path. This gives you full control over the selection, and you can go back for fine detailed adjustments later. The Pen tool makes easy work of machined shapes.
Color Adjustments
After retouching the model into the background, adding shadows, dodging and burning, I use Exposure for the final color adjustment. A global color adjustment to the final composite is a huge advantage. It harmonizes the colors of the different images in the piece. Photos from different cameras, taken on different days with different color temperatures, need this final touch to bring them together.
My secret weapon for color matching is to use the Average filter in Photoshop. This will produce a representative color for the background image. The layer filled with this color, set to the Color blend mode at a low opacity, will allow you to mask out trouble spots.
Grain
Another benefit of Exposure is its beautiful grain. Again, most of the images in a composite are completely different at the start, and anything you can do to bring them together is worthwhile. The images may already contain grain, so adding a little extra will help unify the image, as well as blend in any selections.
I also like to add dust and scratches, and the other texture overlays that Exposure can offer. I like to accentuate the vintage look, which fits nicely with historic scenes.
Try Exposure Today

Download our free 30-day fully functional trial and see why Exposure is the best photo editor for creative photographers to realize their artistic vision.