Well known fine art & wildlife photographer, Bobbie Goodrich, shares her story, and gives you a glimpse into what makes her captivating imagery. She's been featured on the blog before, check out the article, here.
The rest of this article comes from her. Thanks, Bobbie!
—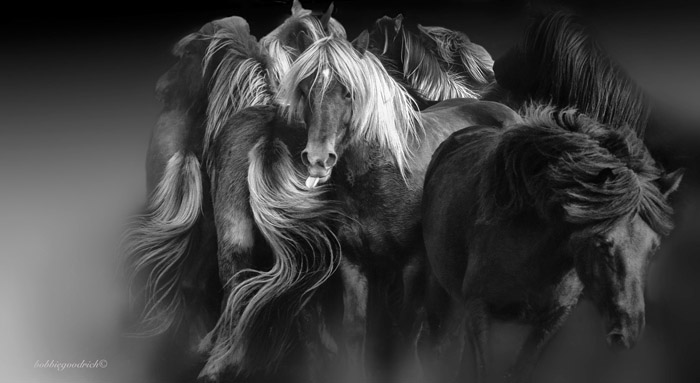 I spent a few years as an oil painter, but Photography eventually took center stage. I believe the purchase of my first digital SLR camera was the culprit. Soon after that came my introduction to software programs for imaging enhancement, which added a whole new dimension to satisfying my creative ambitions.
As a painter, I acquired a foundation of knowledge and skills to enact my creative vision in the digital darkroom. What I produce is directly related to my understanding of the fundamentals of fine art: composition, design, perspective, color, harmony or disharmony, tonal value, light and shadow and, depth of field, center of interest with soft or hard edges, and more. These principles must be taken into consideration when creating fine artwork regardless of the medium, whether it be sculpture, sketching, painting, or photography.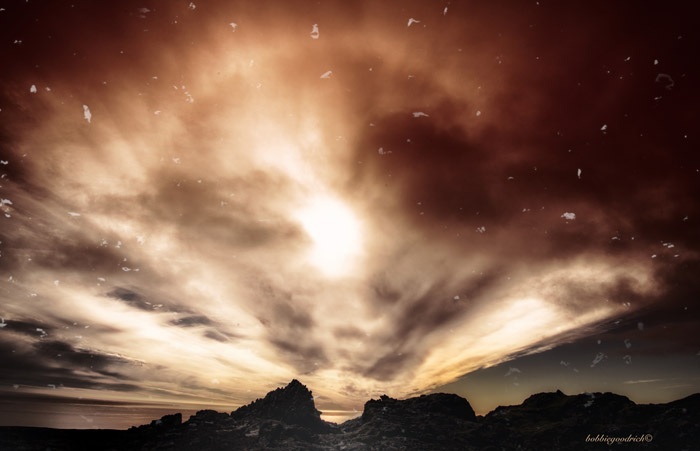 For me, the discovery and adventure begins in the field. I like to start with a sketchy vision in my head and a camera in hand. I'm a prolific shooter, so the time-consuming job of reviewing and editing can be tedious and demanding. I'm overwhelmed with inspiration when I discover "surprise" shots–those few captures inspirit me to push the boundaries and interpret the subject in a new, creative way.
The real challenge begins in the digital darkroom. I find that this is where I become very intimate with the subject of the photo. It awakens a new facet of our relationship, which continues to evolve as I work to pull them out and make a more compelling image. It's not an easy process to start with a Raw Capture and maintain the integrity of the subject. You have to be rigidly organized, extremely thorough, and technologically minded as well as free spirited and artistic–in my mind, the polar opposite.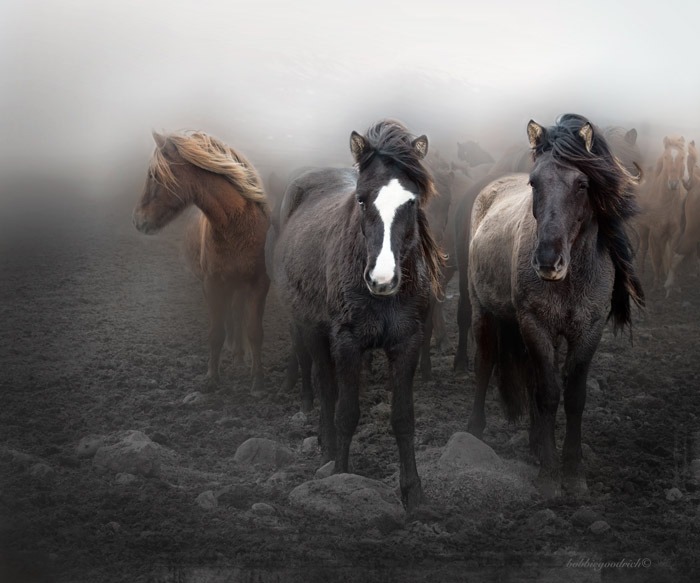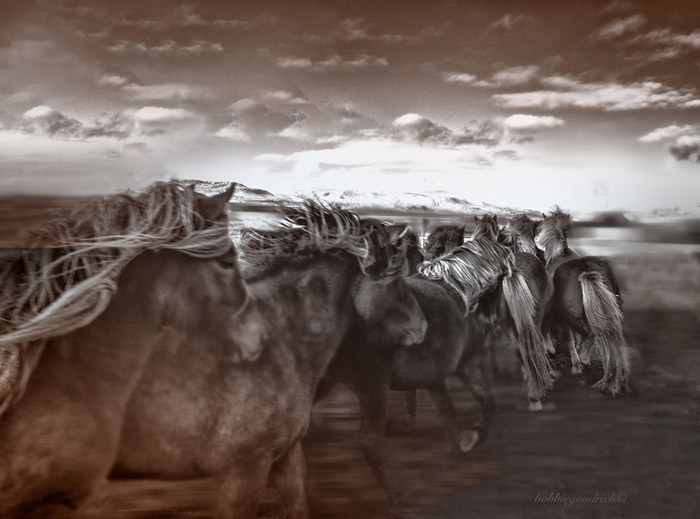 When reinventing an image, the technical process is driven by artistic intuition, which allows the picture to take the lead. I am just the intermediary at this stage. Sometimes it's less spontaneous, requiring me to stretch the muscles of my imagination. Usually my work is a collaborative effort. I prefer to optimize creative opportunities with the use of innovative software. Rarely do I apply a filter globally and call it a day. I work in an extremely customized manner leveraging filters, layers, masking, and selections to enact the changes just where I want them to be.
Alien Skin makes unique software programs that I regularly use in my workflow. Thier tools allow me to produce my signature imagery. As stated previously, I usually take a back seat and let the image tell me what to do. For example, if an image feels whimsical, I'll take it into Snap Art 4. It's painterly effects such as Impasto or Oil can be infinitely customized, so I start making tweaks until I see the image I envisioned. It may sound hard to do, but it's fulfilling and a lot of fun.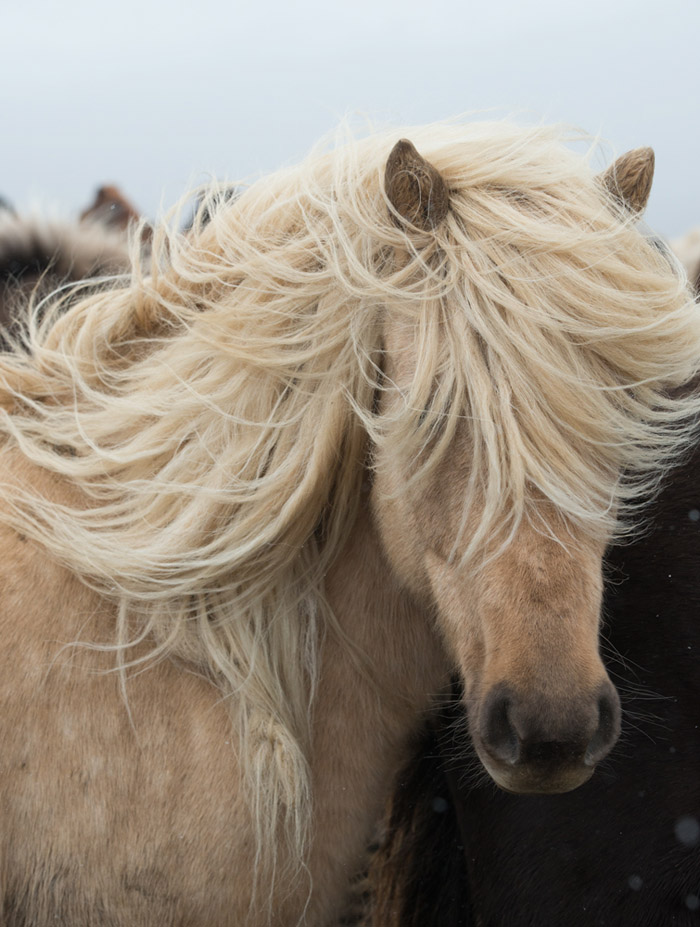 Another one of Alien Skin's fantastic products is Exposure 5. It always does a great job for me. The photo above is the RAW version of one of my horse portraits. The shot was taken at an annual horse roundup in northern Iceland during a snowstorm. Needless to say, it's not a shot that I can easily reproduce. I really wanted to show off the falling snow.
I took the shot into Exposure, chose a preset effect from the thumbnails on the left, and I made customizations with the controls on the right. This photo was sharpened, toned, and given texture all with the use of presets inside of the software, so it didn't take much time to do. I couldn't be more pleased by how it turned out. Thanks, Exposure!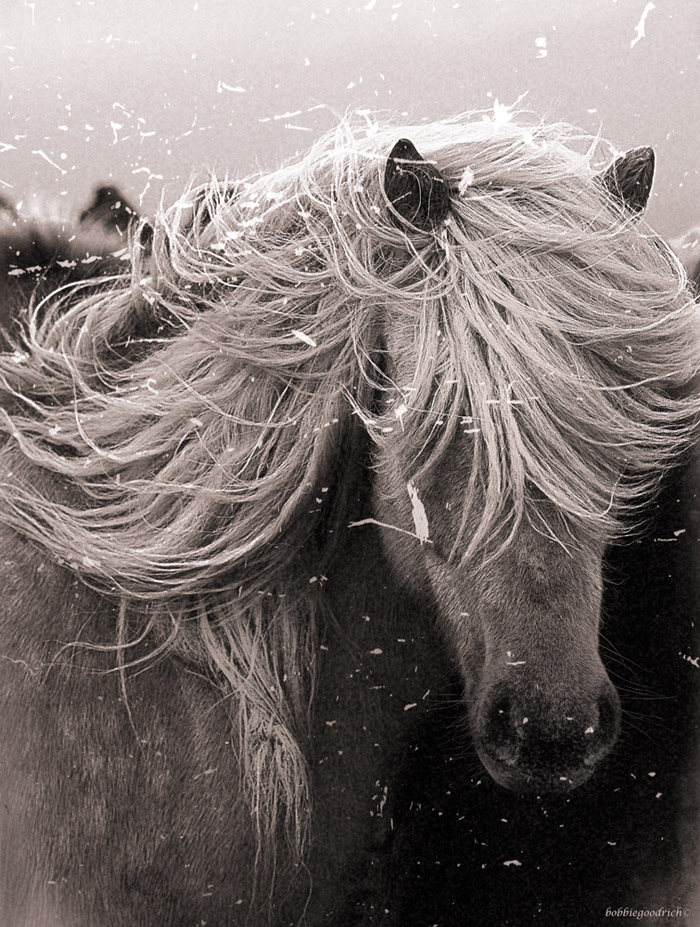 ——
Check out more work from Bobbie on her website and blog.
Try Exposure Today

Download our free 30-day fully functional trial and see why Exposure is the best photo editor for creative photographers to realize their artistic vision.