Let's get on with it! Here is the second part in our head-to-head shoot with Hernan Rodriguez and David Mecey. In this video, Hernan and I had a chat about his thought process while shooting. He's always studying the person's face for that perfect angle. This is ultimately what they'd say is their best side. This means that your friend, or client, or the bride's mum will like the photo more. Hernan's facial feature analysis of his model is a key component in his successful portraiture. This quick study helps him to twist and tilt the head in order to best portray the face.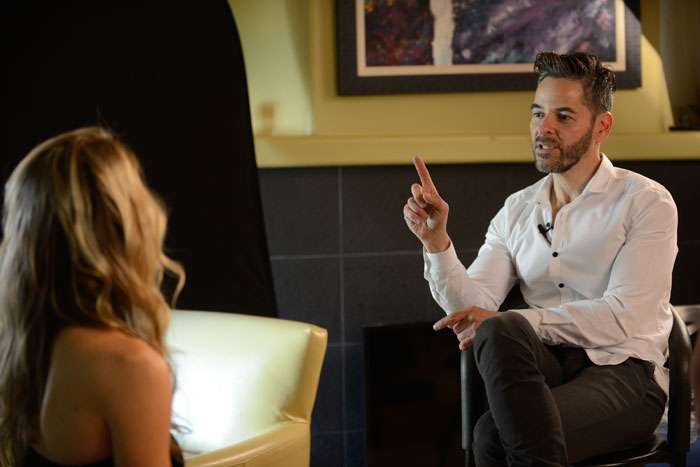 He gives us some great tips for how to accomplish this facial feature analysis in the video. Check it out, below!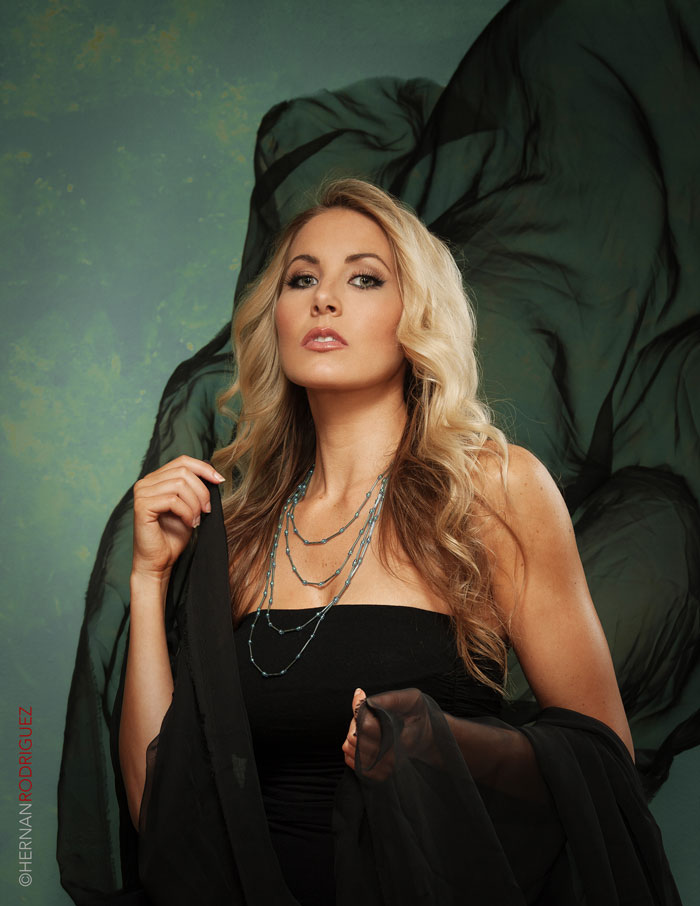 — Here's one of Hernan's images from the shoot —
Our 'head-to-head' shoot highlights the differences in two pro photographers styles by comparing how they shoot the same model on the same set. In the end, there are amazing photographs coming from both of them. It's a great process to watch. They're both incredibly skilled for shooting a specific way. There's so much to learn from both of these fellas!
There is plenty more where this video came from, so we're staging the release of the content over the next weeks. This is mostly so that I can sleep at night. ;-) Projects like these are a lot of fun, but they're a lot of work, too. That said: I'm now accepting skilled volunteers for the next head-to-head shoot-off. Please send your resume, a link to your portfolio, and a note to me on FB.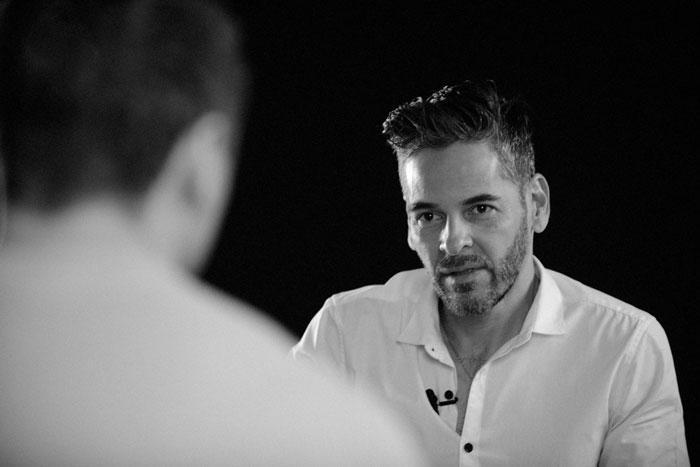 Christina is dazzled up with hair and makeup from the incredible skills of makeup and hair master Michelle Vanderhule. Behind the scenes were our very own Joseph Payne, the video crew, Andreas and Orlando, Hernan's Director of Ops, Cindy Galdamez, and David's first assistant Justin (Not Andrew) Melhuish.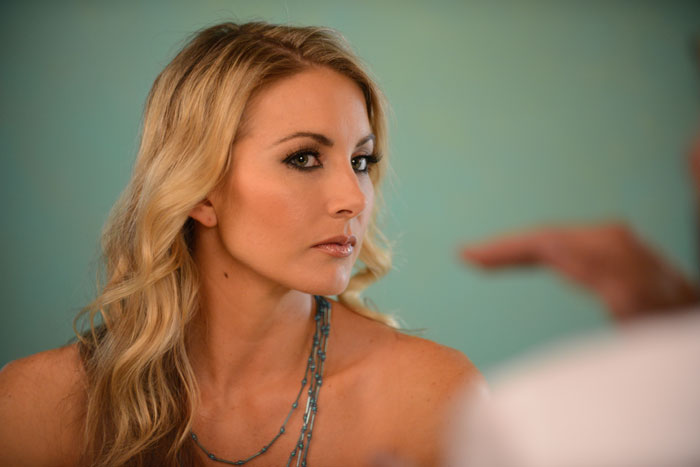 We gave you a little intro to our video project last week on the blog. This was just to give you an idea of who we were working with out West. Joe and I stopped by California on our way back from Mystic 2015. There's more to the story in the article if you missed it. Here's a link.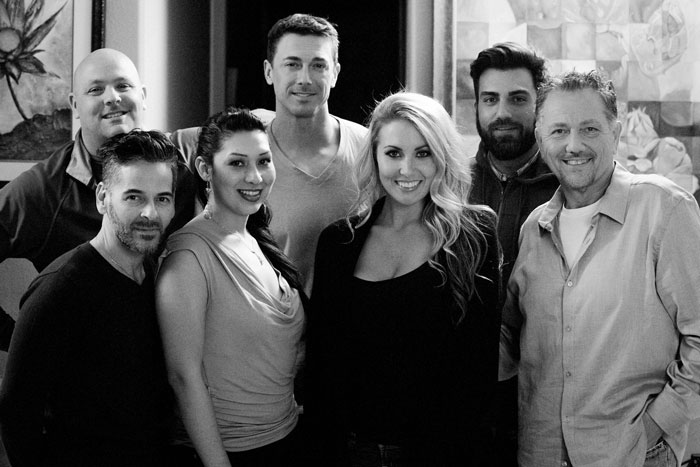 High-fives, team!
Pictured here (Back row, left to right) Joe Payne | Jimmy Beech | David's lighting Assistant: Justin Melhuish
(Front row, left to right) Hernan Rodriguez | Hernan's Director of Operations: Cindy Galdamez | Model: Christina Riordan | David Mecey
(Not pictured) Makeup and hair stylist: Michelle Vanderhule | Video team: Andreas and Orlando
Try Exposure Today

Download our free 30-day fully functional trial and see why Exposure is the best photo editor for creative photographers to realize their artistic vision.