I had the pleasure of meeting Jamie and Heather at Mystic Seminars in Portland, OR. They're a dynamic husband and wife creative wedding photography team who have really made a niche in their home town of New Orleans. Mystic 2015 was their debut speaking engagement and the many hours of preparing for the event shone through their session. All of the attendees had a great time hearing from this charismatic couple.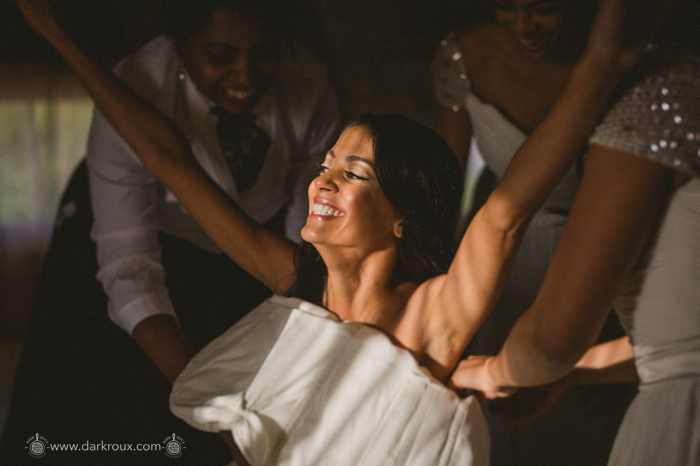 Through tear-filled eyes, these two talk about their own wedding day. Regret fills their faces, not because they tied the knot and gave up the dream of being single, but because they don't have any pictures to share those memories with their children. Their basic, unrehearsed wedding day was meaningful and fun, but without them to narrate the story, they're empty handed. It was this lack of photos that inspired them to start Dark Roux Photography.
Since the inception of Dark Roux, this passion drove them to start shooting and it continues to inspire their creative wedding photography.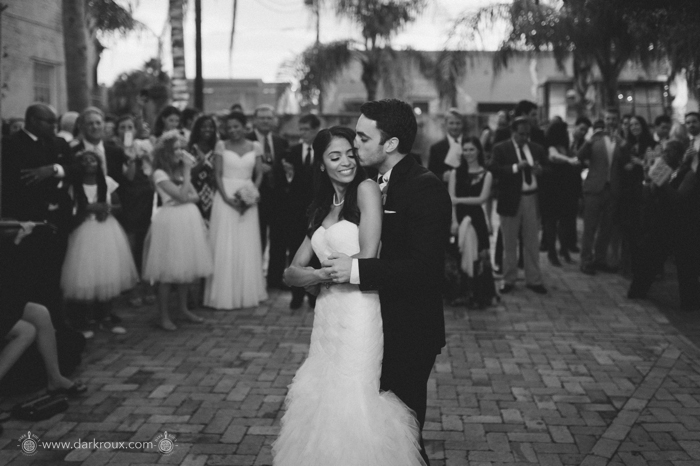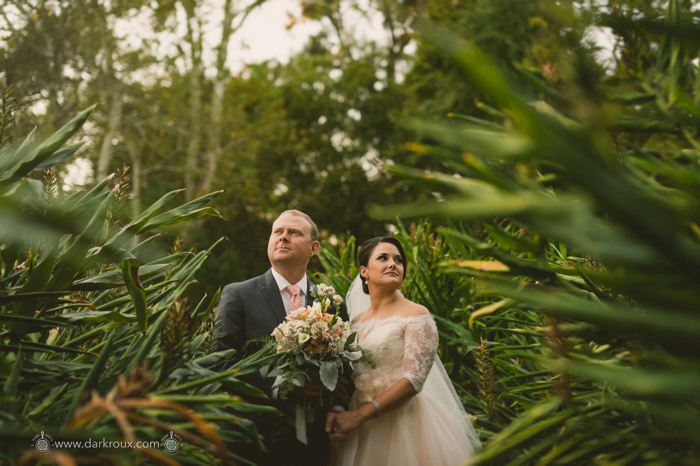 I asked them to talk a bit about the workflow for their creative wedding photography, so here goes:
—
Our typical workflow starts with a brief period in Photo Mechanic. This is used just to cull images and pare the coverage down to a series of great looking images where everyone's eyes are open and grandpa's tie is straight. After that, we take the photos into Lightroom for tweaking.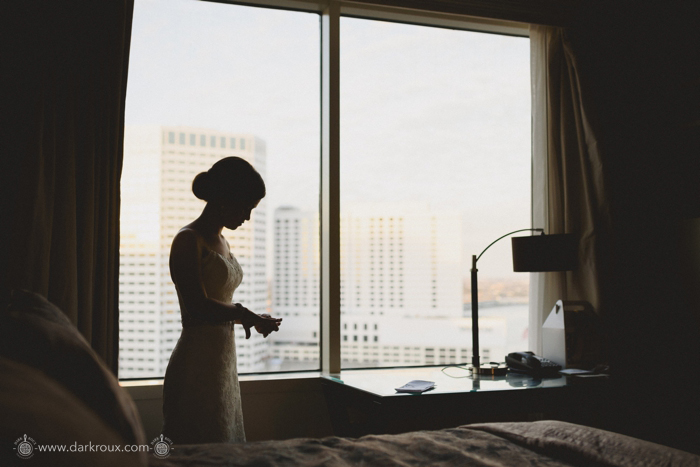 It's best to get it right in the camera. This is more helpful than you'd think. When we're editing, it's always minimal. Getting it right in the camera isn't for bragging rights. Shooting correctly and clean speeds up our editing, so more of our time is spent clicking the shutter than it is fixing oopsies in post. Meaning we're making more money when we are shooting, because we're effectively letting the camera do most of the post processing. The volume of weddings that we shoot makes getting it right the first time fundamental.
We have developed some presets to give our images Dark Roux's look. The goal isn't to make something appear unbelievable, just want them to look nice and, of course, complement the photo. The idea isn't to change the photo, but enhance it here and there. Not very much, though. More subtle tweaks than anything.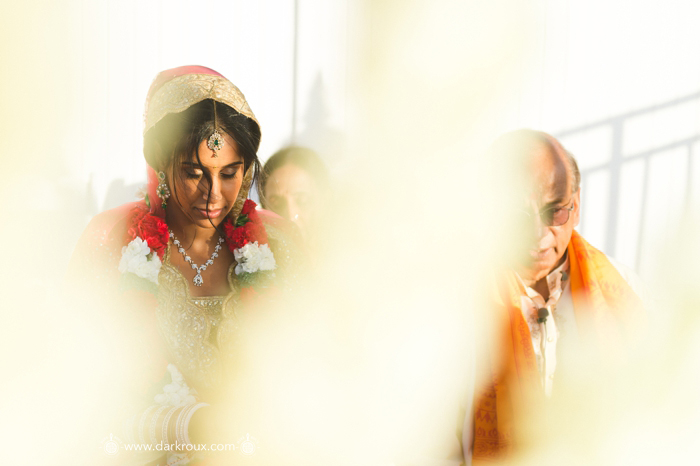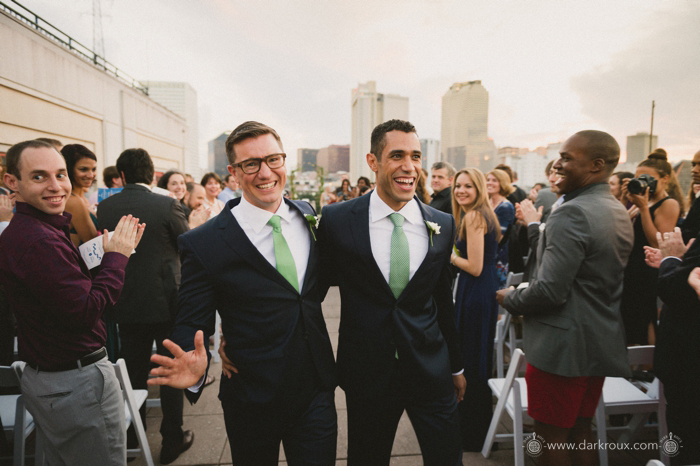 A lot of our photos are finished in Exposure. We really appreciate the new RAW processing capabilities, and we're fans of the believable-looking Bokeh in Exposure as well. For all of our portrait work we depend on a few favorite presets such as Portra 160, Atisa, and Velvia.
If I could edit in Exposure the same way I do in LR (catalogs, wedding per setting, tagging, development, etc) we'd be happy as clams. With a few additional features, like gradients for dodging and burning, and basic effect brushing–just to raise the shadows a touch–we'd be happy to simplify our workflow and do away with Lightroom's bloated caching issues.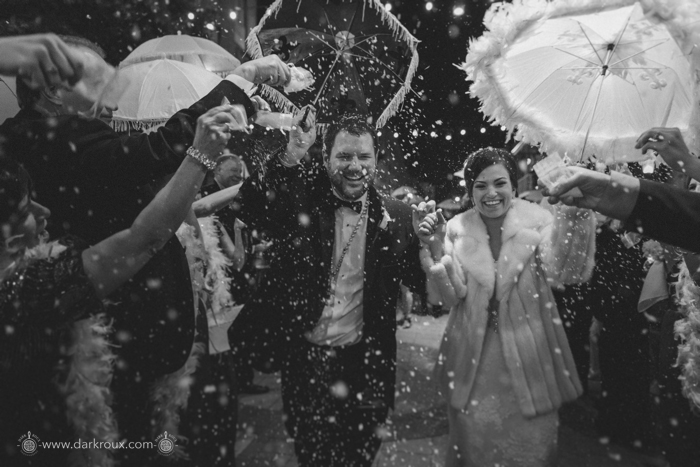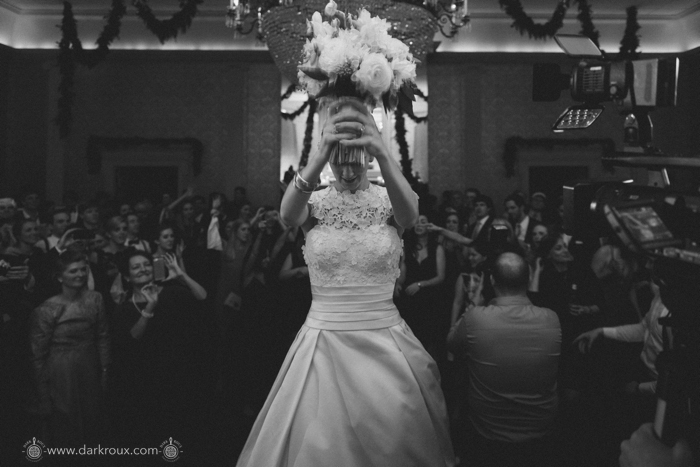 —
At Mystic, Andrew Funderburg took a shot of Jamie and Heather. Here it is, below. Aren't they cute?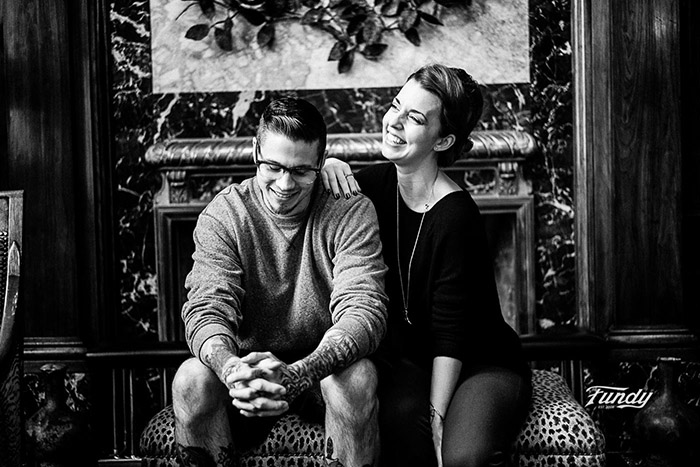 I happened to be in the lobby at the time of the shoot, so I grabbed a shot of Fundy taking a shot of them with my phone.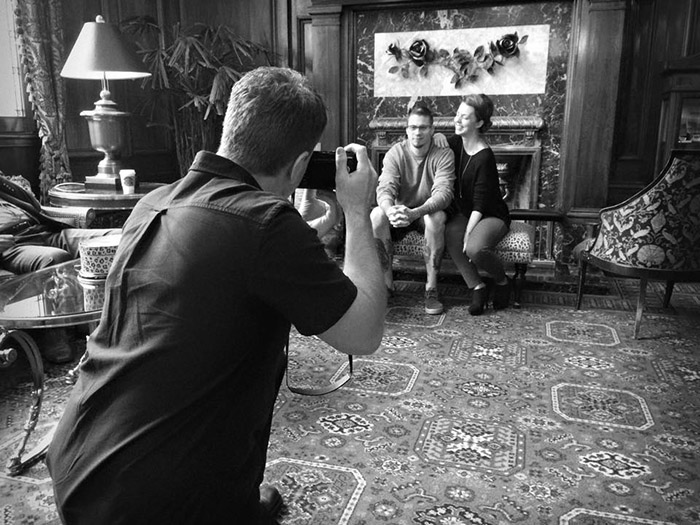 Try Exposure Today

Download our free 30-day fully functional trial and see why Exposure is the best photo editor for creative photographers to realize their artistic vision.