Jay Marroquin uses real analog film as a comparison tool when he's editing using the accurate film emulation looks in Exposure..
The world of fashion photography has a many specific demands. If you've been following our series of articles about Texas-based photographer Jay Marroquin, you know exactly what I mean. To some, what you wear is as important as the air you breathe. Naturally, those shooting in this field must have nerves of steel along with a talented eye.
As with any photographer, Jay takes a lot of images in a typical day of shooting. His fashion industry clientele demand high-quality shots delivered at great speed. We've mentioned how Jay uses his presets library to make his editing work super fast and unwaveringly consistent, but he has a trick up his sleeve that he uses to keep his work looking fresh and his clients happy.
His secret: analog film.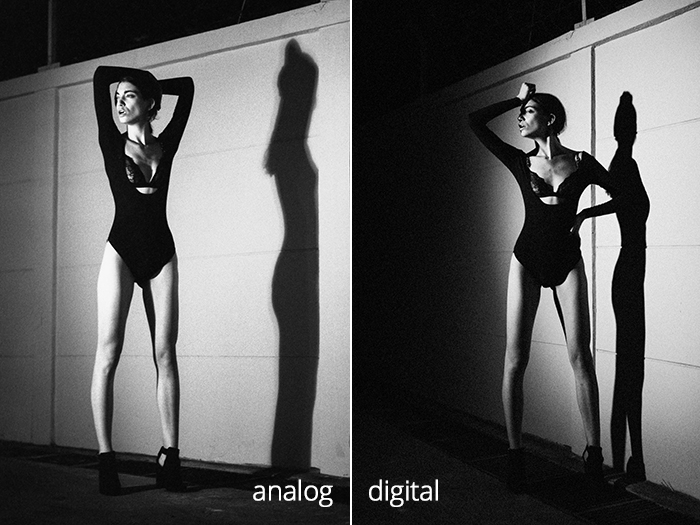 Yes friends, Jay still breaks out Kodak Tri-X, Portra, Fuji Velvia, and more, even though he's mainly a digital shooter. Then, when he sits down to edit with rolls of scanned photos from the same shoot, he has an accurate baseline for the look and feel. In other words, he knows exactly how real film looks for that shoot before he starts editing.
For the most part, Jay clicks through a few of the Exposure film emulation presets that represent each film. For example, there are seven different choices for Kodak Tri-X. One of the choices, Kodak TRI-X 400, is the standard film emulation that looks just like the properly developed film. There are two 'pushed' versions, which simulate uprating analog film, with boosted grain and contrast. On the other hand, there is one choice with lower contrast. The last three film emulation options include miscellaneous effects such as dust & scratches, toning from FSA Red Bleach, and one with a vignette. After his choice is made, Jay will slightly change the look of the preset to match up with his film scans.
To start with, Jay narrows down the look with subtle tweaks to the controls in Exposure's Basic panel. Then he will adjust the Contrast, Midtones, Highlights, and Shadow sliders on the Tone Curve panel. That's usually enough customization to blend the film emulation look seamlessly in with the actual film. The process isn't a huge undertaking; it only takes a little polishing to make them match. As a final step, he saves his new preset with a new name, in the proper category, and his description of the formula for making the look with extra care. He understands the importance of recreating the same look for future shoots with his clients.
Exposure's film emulations are reliably accurate.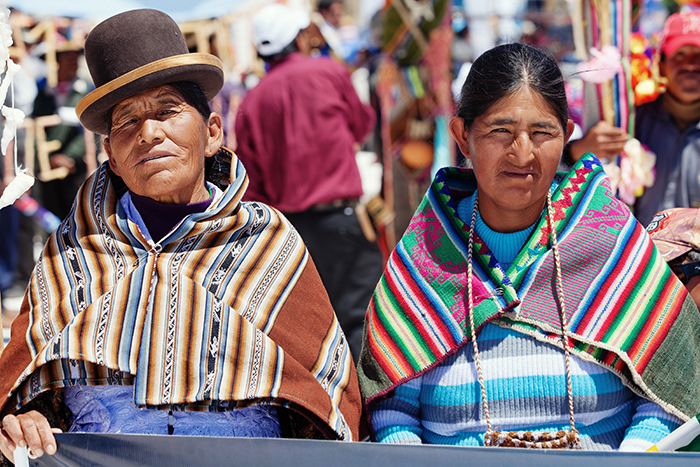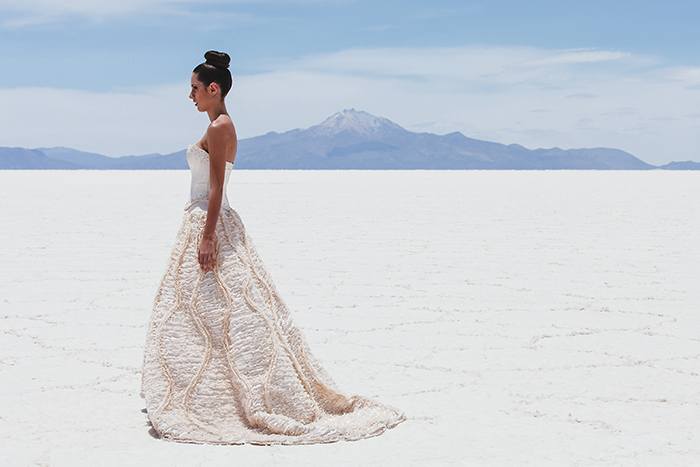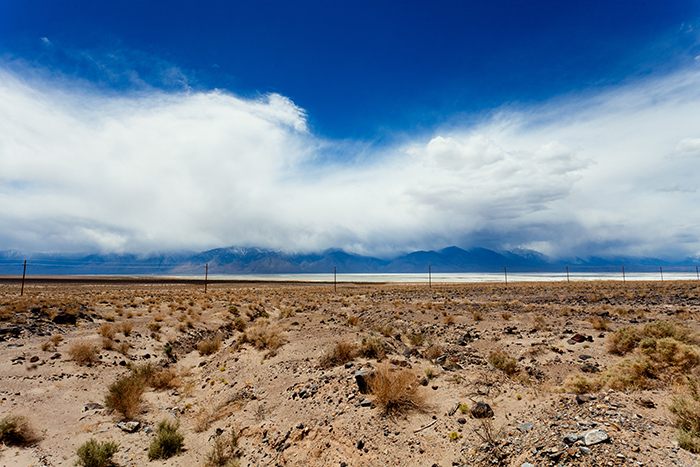 Jay was working in Vietnam a few years ago and had a dilemma. He ran through all of the film he brought with him, but still had shooting to do. He usually carries a few extra rolls of Tri-X in his camera bag, but even his reserves were exhausted. Local stores carried a limited selection of Ilford films, but none that he had shot with before.
Knowing what a pain shooting with an unfamiliar film can be, he rushed back to the hotel to do some research. The film he needed was literally on the other side of the world, so he didn't have time to order more. He had to use something he wasn't familiar with.
He popped open his laptop and looked through the Ilford film emulation presets in Exposure to get an idea of what shooting with these films would look like. Within minutes, he settled on one he liked and went back to the store to clean them out. The rest of his time there, he happily shot with his newly discovered film. When the images came back after development, they looked just like what he expected! Exposure accurately produced film emulation for the rolls he bought on the other side of the planet.
Film vs. Film Emulation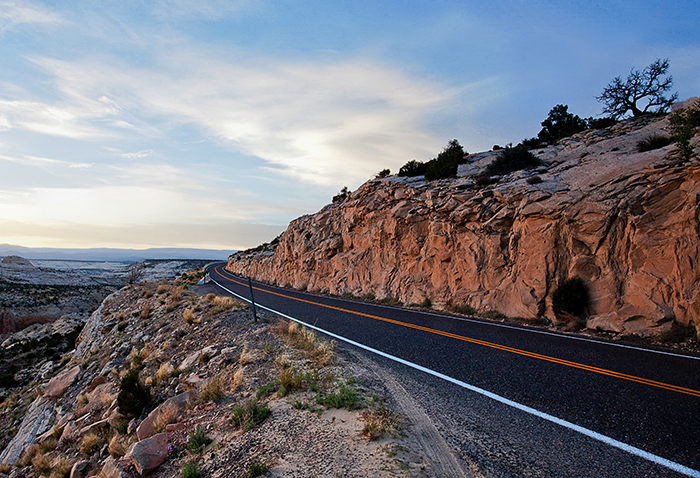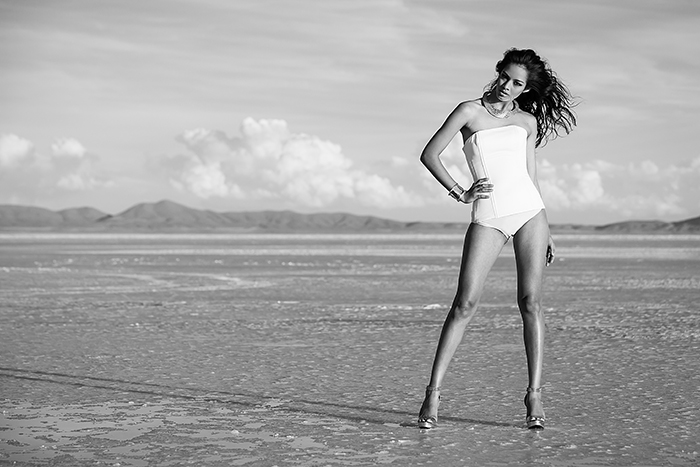 Exposure is a great solution for accurate film looks. It delivers uncompromised quality that impresses even the tough, scrutinizing eyes of the fashion industry. It's a film emulation tool that allows you to synchronize the look and feel of images between analog and digital mediums. And it gives you a great set of tools to keep your work looking fresh without sacrificing a boat-load of time.
In closing, I'll share something Jay said when I asked about his work. He said: "I honestly don't know which photos of mine are film and which aren't just by looking at them."
If you're interested in adding this powerhouse photo organizing and editing app to your digital tool belt, give the Exposure X Bundle demo a try.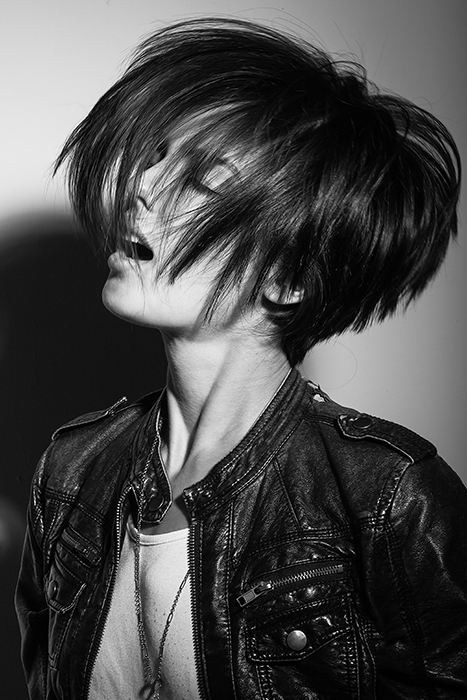 Try Exposure Today

Download our free 30-day fully functional trial and see why Exposure is the best photo editor for creative photographers to realize their artistic vision.