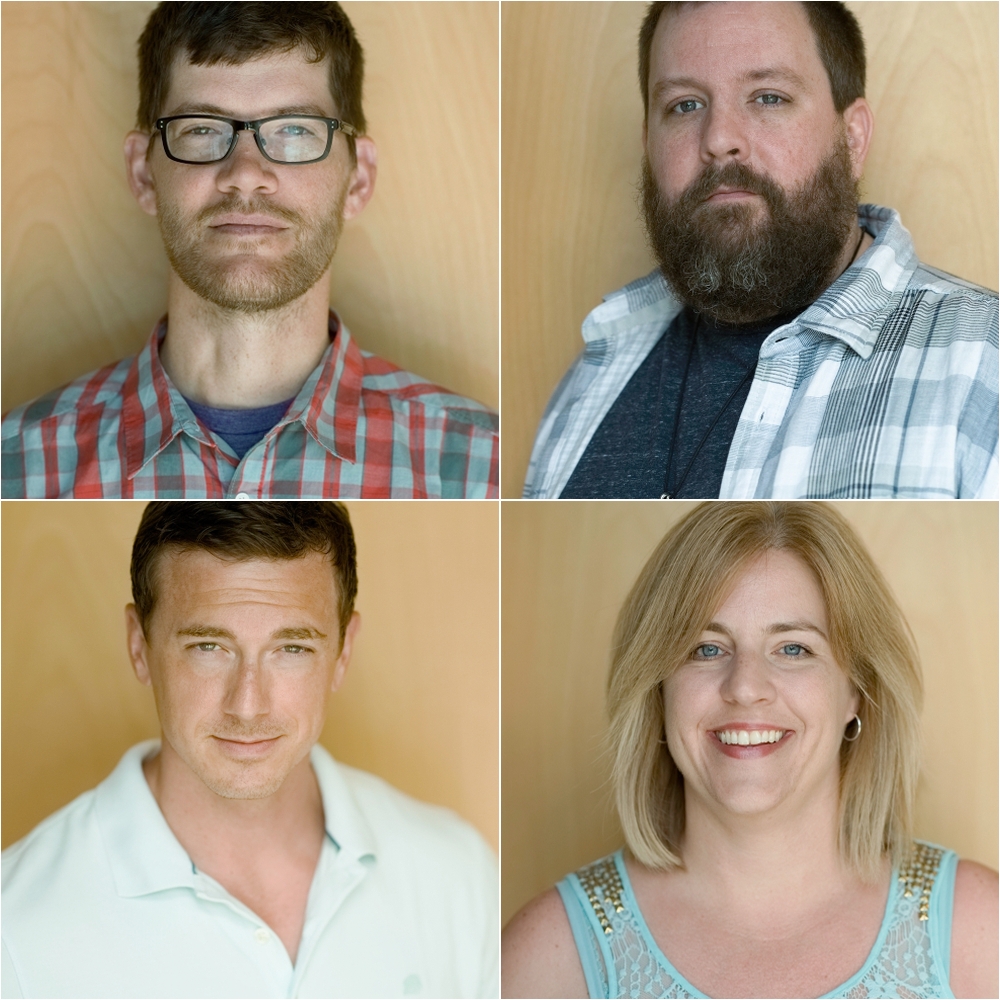 We're committed to giving great customer service at Alien Skin Software. In our 25 years in the software industry, we've observed how much better life is when you can easily get help from a friendly human. Because of that, we've put a lot of time and thought into how we can give great customer support. This has paid off in amazing customer satisfaction. Here's our rating for the last 30 days:
The core of good service is helpful people. Nate Zellmer is the leader of our tech support team. If you've opened a ticket recently, chances are you talked to him. He excels at solving tough technical problems quickly. He also brings customer feature requests to our development team so we can prioritize them in future updates. Mary Gukelberger and Robert Lounsberry also handle customer support, handling tickets when Nate is busy or out of the office.
Customer service doesn't end with our support team. Our development team often steps in to help with technical troubleshooting, and our marketing team answers a lot of customer questions on social media.
Another element of good service is tools and technology. We use a ticketing system to track the details of every customer service interaction. This assures that no request for help gets forgotten. Our tickets track all of the discussion about a particular incident, so we never waste your time asking the same question twice.
We have several self-service features that are great if you need help outside our business hours. Nate has to sleep sometime! You can recover your license codes in case you lose track of them using our automated system. And, we have a support website with articles on common issues.
Great customer service is a core goal at Alien Skin Software, and is one of the things that sets us apart from our competitors. We take a lot of pride in giving the best service in the photography software world. I'll leave you with a few recent quotes from satisfied customers.
"I shouldn't be surprised that the customer service is first rate because the software you market is among the very best out there." – Eric Berendt
"I am always amazed at the rapid and accurate help I receive from Alien Skin. The product is wonderful, and their help is unprecedented in my experience." – Judith Grose
"I was called at home, and the knowledgeable technician told me exactly what to do to remedy the situation. I will buy more products from Alien Skin because of this." – Jim Meraglia
"Excellent service! In fact, the very best customer service of any company I deal with. They have fast response time, act professional, and they give you the answer you need every time. Alien Skin is the BEST!" – Alicia Fucles
"Alien Skin remains one of my favorite software companies and this type of service is one of the reasons why!" – Ray Toler
Try Exposure Today

Download our free 30-day fully functional trial and see why Exposure is the best photo editor for creative photographers to realize their artistic vision.