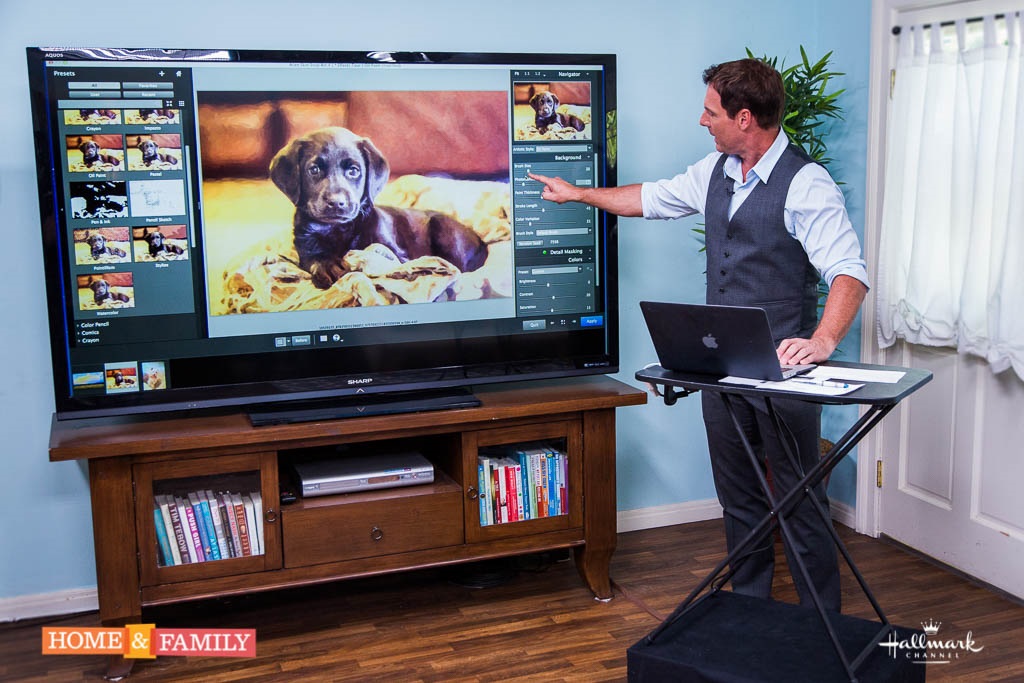 The Hallmark Home & Family channel recently aired a really cool demo of Snap Art. The Show's Co-Host, Mark Steines, is really into photography and, as you can see, he absolutely loves Snap Art 4.
In the lead-up to the segment, Mark solicited images from the show's Facebook followers and created "art" from a few of their images. Mark also did a really good job of walking through Snap Art's simple workflow.
Check out the complete segment here:
© 2014 Crown Media United States, LLC
Alexx Henry Studios, LLC / Jeremy Lee
Try Exposure Today

Download our free 30-day fully functional trial and see why Exposure is the best photo editor for creative photographers to realize their artistic vision.