Seattle-based car and portrait photographer, Christian Bouchez, returns to the blog with some handy photography tips. The advice he shares may be focused on a specific type of photography, but the rules apply regardless of your shooting forte.
If you missed out Christian's previous article, check it out here. The remainder of this article comes from him. Thanks, Christian!
—-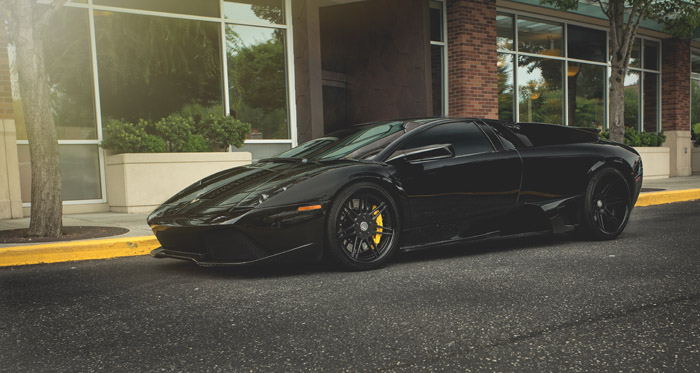 Always strive to get the best shot out of the camera. This saves time in post, makes you slow down and think, and ultimately will make you a better shooter. Above all, try to have a good time behind the lens. The more fun you have, the more inclined you will be to get your camera out tomorrow.
Stop and Think
When approaching a vehicle, think about what makes it unique. It could be a split rear window, the lower balance rear diffuser, its elaborate stance, etc. Every car has unique qualities, somewhere. A recent client wanted pictures of their prized Ferrari–most importantly the dashboard where the hefty $600,000 price tag is proudly embroidered. Things like this help tell the story behind the make, model, manufacturer, current and previous owners, and even the design team.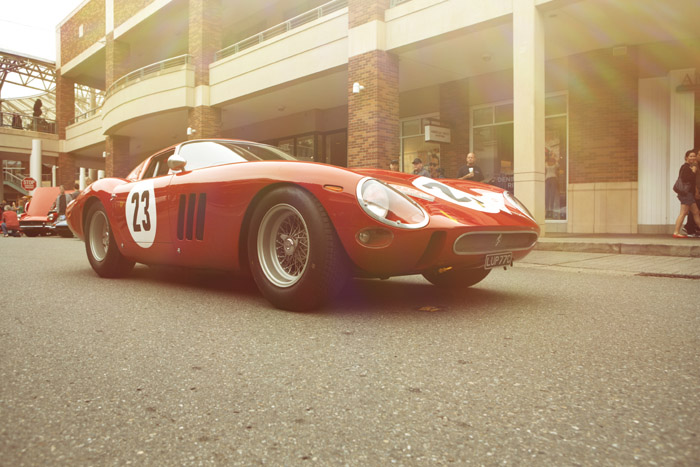 Visualization
When a session has been established, and the subject is chosen, I immediately begin visualizing the shoot. This happens long before the subject is in front of me. When I first arrive I evaluate the location, such as how much room I have to work with, how much light I have, and I'll note any major distractions nearby. I always make a backup plan, too.
Lens Selection
Visualizing helps me choose the right lens, which is my 50mm most of the time. I pull out the 85mm if there is ample room. For shooting indoors, I grab my 17-40 F4.0. Be mindful of distortions when shooting with a wide-angle lens, it's the last thing you want to see. Distortion will modify the lines of the car, blurring it's uniqueness. If you have to shoot with a wide lens, try to keep the vehicle in the center of the frame where it won't be affected by the distortion as much.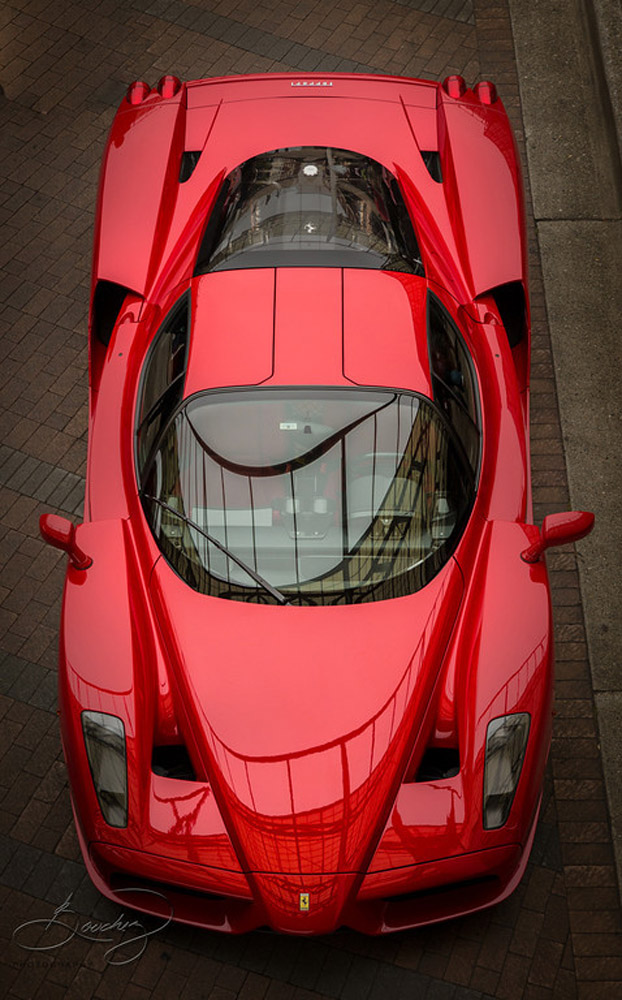 Filters
Always, always use a circular polarizer when you're shooting something reflective like a car. It's one of the most important investments you can make when shooting vehicles. Polarizers do a number of things to enhance your picture quality. They block reflected light, tone-down reflections, save you from hours of tricky photoshopping, and they improve color saturation in the photo. They are simple to use, and because of the way they polarize light, they don't interfere with autofocus or TTL light metering.
Shake
Burst mode eliminates some of the hand shake generated by pressing the shutter. Accidental blur in the capture can make or break a photo. If you're looking for a shaky shot, have at it. Most of the time, it's something that I'd rather do without. When in doubt, use burst mode.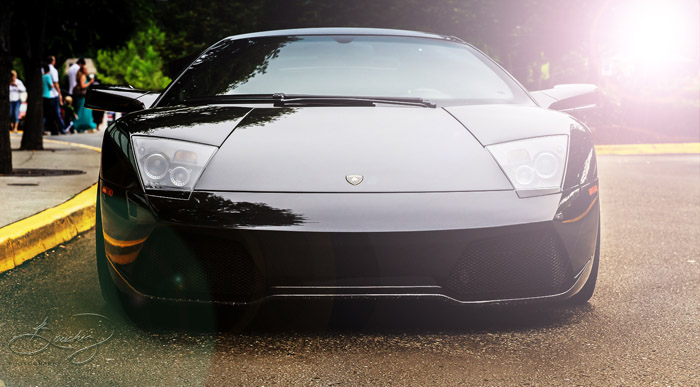 Close-Up
Close-ups are an important part of any photo shoot. They are a way to celebrate minuscule details–the little finishing touches–that set each car apart. Design details can be found on the headlights, taillights, air vents, exhaust, stitching around the steering wheel, etc. Learn to love detail shots because you're capturing the car's fingerprints.
Perspective
Don't be afraid to get low for a different perspective. There are some beautiful cars out there with amazing technology that you can't see unless you get close to the pavement. Think about how aerodynamics improve traction with downforce or how the air whips around the car at high speed.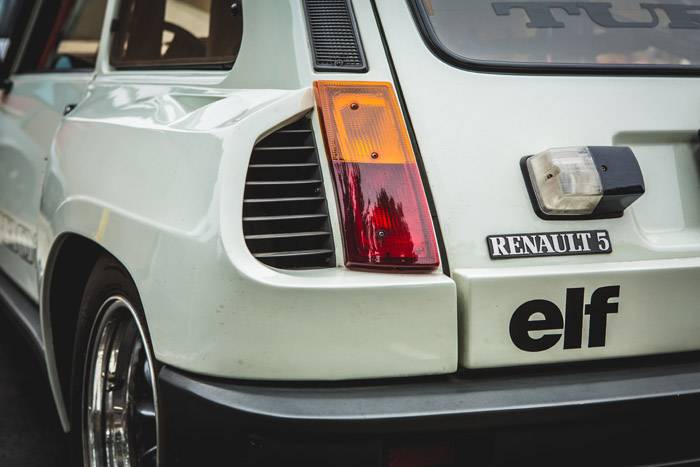 *Quick Perspective Tip*
If you want to change up your perspective for a shot, use a tripod. Set your camera on a focus timer or infinity and make it shoot on a 10 second timer. Next, get close to the car and lift the tripod as high as you can. Aim the lens down at the car, of course. You may want to hold your breath while the timer counts down. Every little bit helps.
I use this technique in car shows frequently. It's the best way I've found to capture a quantity of vehicles attending the venue, and it works for unique interior shots, too.
File Type
Always shoot RAW, if you can. Lossless file types give the ability to produce the best possible image, and they also allow for multiple variations of the same shot.
—
Check out more of Christian's work on his website, or follow him socially on Facebook, and Twitter.
Try Exposure Today

Download our free 30-day fully functional trial and see why Exposure is the best photo editor for creative photographers to realize their artistic vision.