Fashion and glamour photographer, Andrew Foord, shares some terrific ideas for building your portfolio. He's been featured on the blog before, check it his other articles here, here, and here. Andy, I'll pass the mic over to you.
—–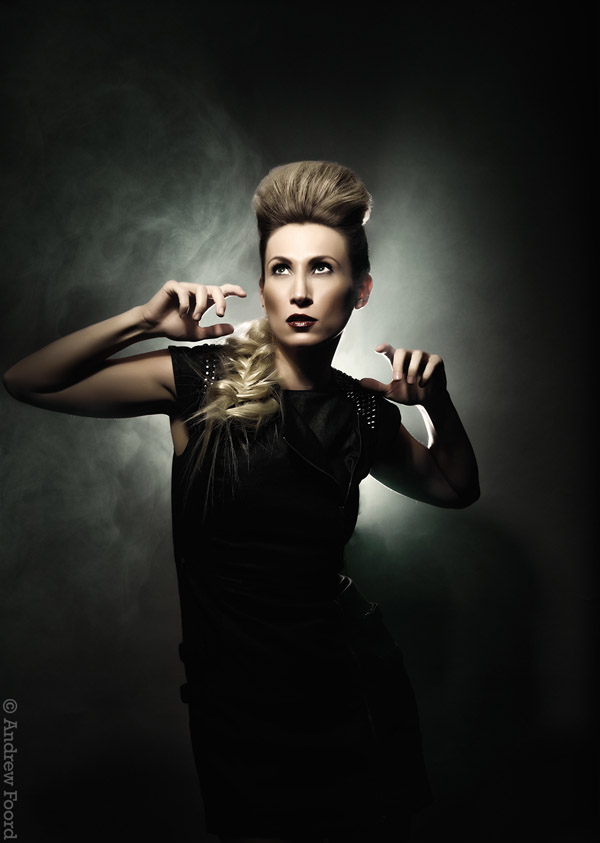 When you start getting serious about photography, you usually shoot what you have on hand, first. Fashion and glamour peeps, like me, look to family and friends to help build up content. It makes sense. Working with a familiar person is easy to schedule, you're comfortable with them, and you won't be afraid to try out new techniques. Eventually, you run out of family and all of your friends have modeling portfolios–that they may not need or want–so you have to step up your game.
What do you do when you want to move up to the next level? Below are a few tips for building up your portfolio.
Tip #1: Gather A Team
Building up a solid group of specialists is the first order of business. Regardless of the type of photography you do, a team will help you produce better quality work. If you're shooting people, look for a makeup artist (MUA), a hair stylist, and a wardrobe stylist or fashion designer. If you're shooting images that don't involve people, find specialists in your area of interest such as aspiring local chefs for food photography, or passionate fossil hunters for macro shots. I can't imagine how daunting this task was before the internet. Thanks, Al Gore!
Social network websites literally put thousands of professionals at your fingertips. It's your cursor, really, but you get the idea.
Facebook, one of the most popular social media websites, is a great place to start. You can search for pages and groups dedicated to hair, makeup, fashion, local food, mushroom hunting, waterfall photography, scuba diving, and more. When you find one that you like, simply post a comment saying you are looking to work with artists in your area.
Model Mayhem is another great resource for people shooters. It's a place where artists of all types gather in order to work on creative projects. Once you're signed up, you can post a casting and choose the type of artists and talent you're looking for. MM is made for bringing together creatives, so if people are your interest, this is a must.
Tip #2: Take Your Time
This is a concept I still have trouble with! Once you get cranking through editing, it's tough to pull yourself away, but it's absolutely necessary. Taking a break during any project will let your eyes and mind relax. When you pause for a time, you come back with renewed perspective. My advice: Zoom all the way out, set things down, and, if you can, sleep on it. You'll come back refreshed.
Tip #3: Build A Proper Showcase
Create a website/portfolio. Check out the online portfolios of photographers that you admire. Think about why you like their work, what draws you in, what makes you stay, what you like about the concept or layout, and what you can do better.
Combine the information you gather with the trends in the market. How do you plan to share your work? Do you plan to print your shots or is an iPad sufficient? This will tie in with the type of work that you want to go after. Assuming that you want to chase after paid gigs, of course.
As a final step, make an update plan, too. You don't want your work to get stale, but you don't want to update it after every shoot. Balance the amount of work you produce with the amount of time you spend in constructing your portfolio. You don't want it to become a mindless chore. Always keep your wits about you and ask others for feedback. You're only as strong as your weakest shot so be willing to listen to constructive criticism.
Tip #4: Network
Once you have a team, awesome editing practices, and a rock-solid portfolio, you're ready to show it to the world. You'll have to use a little savvy in the marketplace to start making waves. You can do this with a number of techniques. Most importantly, learn to make the internet your friend.
Take every opportunity to grow your online presence. You can start by being active on popular photography forums, on Facebook, Twitter, G+, or other social media channels. Connect with every professional, organization, and manufacturer that you admire, and keep up with what they're doing, too. You'll find there are plenty of opportunities to have your work featured if you keep your eye out for it.
Paid gigs will force you to perform in a more professional way, so I recommend chasing after work even if photography is just a hobby. When money is on the table, you'll find that you operate with a renewed sense of vigor. You can offer giveaways, groupons, or discounts to help you get more work, and advertising is an option as well.
Guest appearances are a great way to grow publicity online. You could, for example, guest write articles for the best darn software company in the world. ;-) The larger audience of an established website is a great place to get your name out there. It's not all about printed magazines, there are hundreds of other places to showcase what you do, or for you to share your knowledge on a certain subject. You can't pay for that kind of publicity, so it's worth a little time at the keyboard, or on set, to make up a solid article.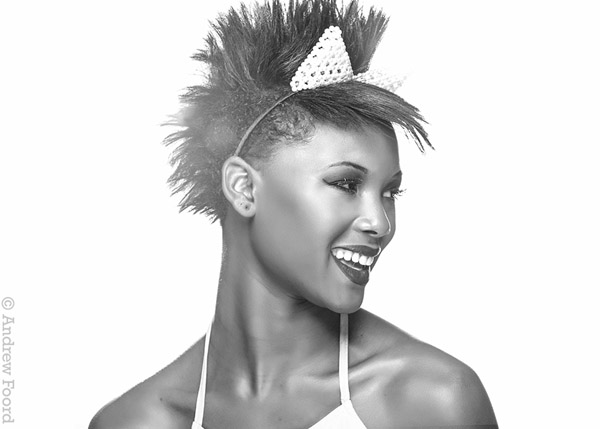 —–
Check out more of Andrew's work on his blog and website. Follow him socially on Facebook and Twitter.
—–
We Want To Hear From You!
Enjoy photography, photo editing, or graphic design and fancy yourself as a wordsmith? If the answer is yes, let's talk. We are always on the lookout for new articles showcasing your work with our products.
Please include a summary of what you'd like to write about along with a sample of your writing, images, etc. If possible, provide us links to some of your own blog articles or other published work in your submission. Email us at blog@alienskin.com.
Try Exposure Today

Download our free 30-day fully functional trial and see why Exposure is the best photo editor for creative photographers to realize their artistic vision.