I'm honored to introduce a new photographer friend of mine, David Mecey. David's been a photographer for a long time; he speaks at various trade shows around the world, including Photokina in Germany.
David began his career in photography by accident–no really, he was in a motorcycle accident. One thing led to another and he ended up shooting for Playboy in late 1979. The rest is history. It's a heck of a story, check it out on his website.
David is a living photography library. He's amazing. I asked David how he captured such beautiful color and density in his shots. Here's his answer:
"Coming from a film background, I feel I have an advantage behind the camera. I have years of shooting Kodachrome slide film for Playboy to thank. That film had zero tolerance for over or underexposure. You had to be spot on with every shot.
Now I'm a stickler for perfect color. I use a light meter and color card religiously–it just produces the best skin tones. If there's anything I can be proud of, it's that I can make nice-looking skin color using 1s and 0s!
I'm an Exposure advocate. I've been regularly using it since the first version. I can't do without it! My favorite preset in Exposure is Polaroid Type 669. When I was shooting film I used that particular stock of Polaroid for so many years I can't begin to count. One of the things I liked about it was how it would give a slight yellowy cast to the shot, making the talent radiate with a beautiful skin tone. I LOVE how it's not over-powering. So funny, film would never give us the color Polaroid would, so it was massaged by the printer to make it look more yellow. All I can say is you guys nailed that color.
Wait, are you going to throw this up on your blog? You… you… you scoundrel!"
Yes, David. Yes I am. Absolutely. Thank you very much for sharing.
David is teaching a workshop on November 3rd & 4th. He will team up with Tom Ordway and Jim Larson to provide you with world-class advice for every part of your photography. Take a look at the workshop's Facebook page for more details.
Check out David's Facebook page and website to see more of his work. For now, feast your eyes on the pics below. Most of them have been tweaked with Exposure. Just as a warning, David's website does not have the PG-13 rating that our blog does.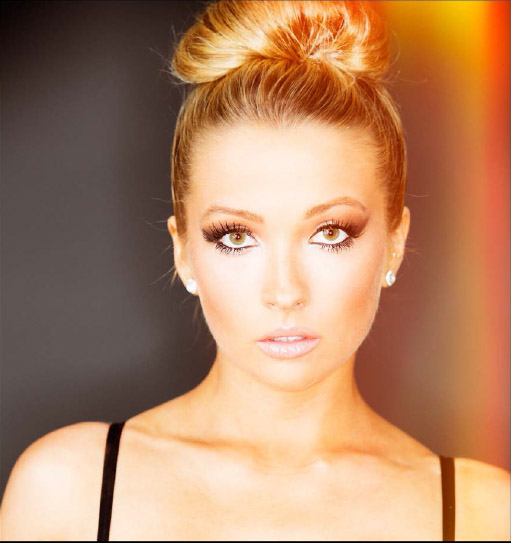 Try Exposure Today

Download our free 30-day fully functional trial and see why Exposure is the best photo editor for creative photographers to realize their artistic vision.