Had the opportunity to catch up with our recent Photo of the Quarter award winner April Milani. It's always fun to connect with the winners and get to know them a little bit. We are already familiar with April as she won one of the monthly photo awards last year.
I asked that she take a quick shot of her with her winnings just to show off. She returned with a behind the scenes narrative of how the winning shot came to be. April, congrats again, you have the floor.
—
I'd like to start off by thanking Alien Skin and their Facebook community for being so supportive. I was completely blown away when heard the news that I won. I was happy with just a t-shirt or two. Jimmy told me what the prize was and… well, I'm still in a little bit of shock. I'm thrilled with all of my new gear.
My choices:
Canon 24-70mm f/2.8 L II USM
I've had my eye on Canon's 24-70mm for some time. I quite often shoot in tight spaces and love to shoot from above, so I wanted something to keep me from having to change lenses.
Impact 42″ 5-in-1 Reflector with Lightstand Kit
I needed a reflector and stand that could take a beating and I have heard great things about, Impact. I shoot 95% natural light.
Genaray LED-7500T Variable-Color On-Camera Light
There are times when I need some extra pop and I prefer constant lights. The main reason I chose the Genaray LED-7500T is because of its white balance controls. Plus, this is a large unit, so it's almost like linking two lights together.
Fujifilm FinePix XP70
This little point and shoot camera was for my model, Morgan Montgomery. There is no way I would have won the award without her, so I asked her what she would like in terms of gear. She wanted a camera for her underwater shoots.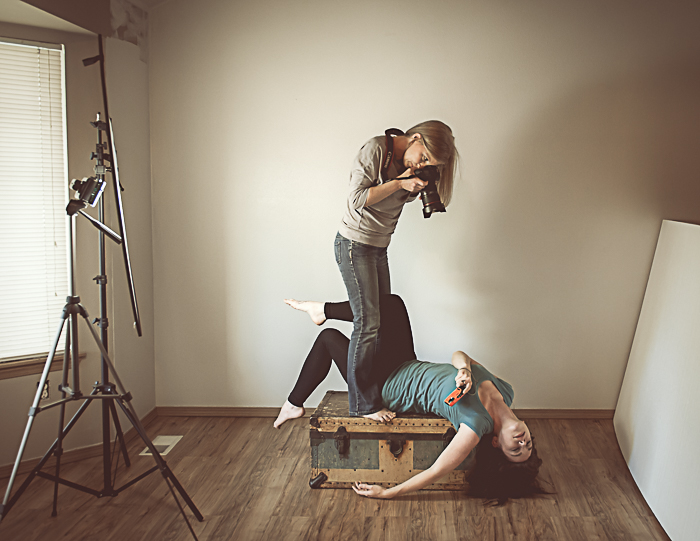 The story behind the shot
Once a month, my friends and I will get together to shoot. Currently, my house is in the midst of a substantial remodel. The floors had just been finished, so before the furniture was moved back in place we planned for photos. Each month we pick a theme and each of us bring what we need for the shoot. This month's plan involved a ballerina.
Lighting & Set up
This was shot using natural light and reflectors. I used a Mk3 with my 'nifty fifty,' a 50mm f/1.8. Side note: I wish I would have had my new gear for this shoot. This is a narrow room, so I was pressed up against the wall. I live in Washington State, where it's not often sunny. I really would have liked to boost the window light with an additional source.
This pose was a bit technical. I held the chair while she squeezed in to an uncomfortable position. I made sure that she wouldn't fall over before I let go. My goal was to have the light highlight her face chest and neck, so the positioning was of the utmost importance.
How I applied Alien Skin Exposure
Now for the good stuff. I chose the Color Fading preset. I prefer to wait until last for any texture, so I click that off until everything is looking the way I want it to. I added a vignette to strengthen the highlights on her face and neck–my main focal point. I tweaked the curves slightly and brought it back into LR. For additional shadows, I popped the shot back into Exposure for another vignette and then I applied the texture.
This was just one of the shots from that day. All of them have been treated similarly in post. Enjoy!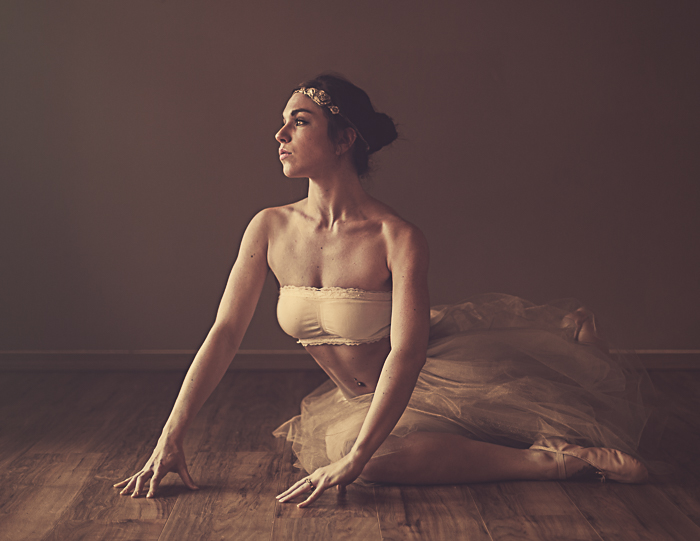 The Dancer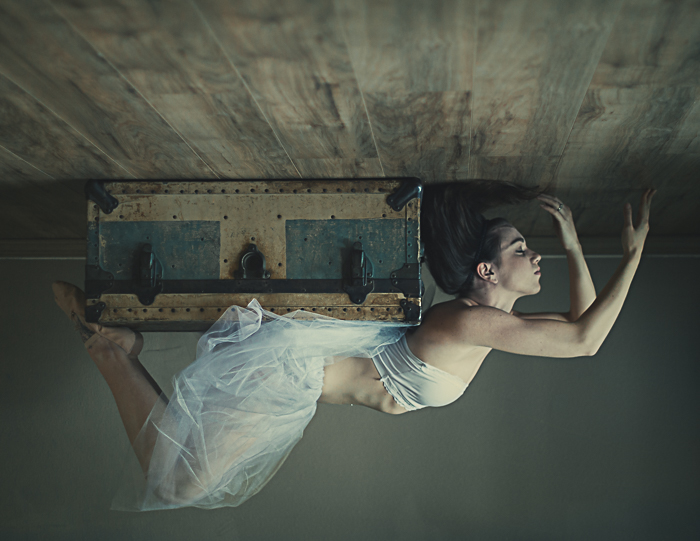 Balancing life
Broken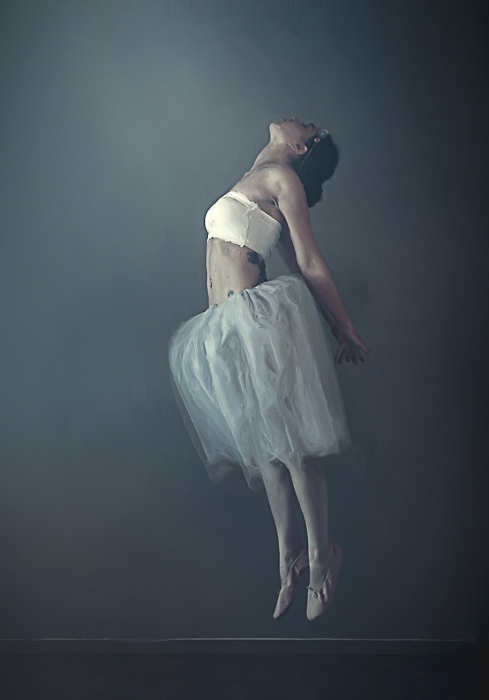 Surrender
Shooting like this was a group effort. I couldn't imagine doing it alone. No one knows us better than our friend, Laurel Ingedue of 'Once Upon a Time Photography,' she grabbed the behind the scenes action shots.
I am so thankful to have such amazingly talented friends with beautiful hearts.
Try Exposure Today

Download our free 30-day fully functional trial and see why Exposure is the best photo editor for creative photographers to realize their artistic vision.