I'm so excited about the next installment of the Felix video project that I can hardly contain myself. It's not everyday that you get to work with talented movers and shakers in the industry, so when Felix Kunze visited team nerd, all were delighted. Not exactly sure what I'm talking about? Well, if you missed out on the first video, here's a link to the article.
Up next is the backstage shoot at the theatre. Check out the trailer below to see where my enthusiasm comes from. In the next tutorial video, Felix will take you through his post processing workflow using Exposure in Photoshop. He will demo how he gave the images from this shoot their proper finishing. Watch this space as it's coming up soon.
httpv://www.youtube.com/watch?v=embed/B6h04zVHBuM
Location
One of the coolest things about Raleigh is its rich history and culture. Raleigh Little Theatre is one of the oldest continuously operating community theatres in the country. They offer entertainment, education and community programs all year long. It's a great place for fun photos! They graciously allowed our small team of volunteers to access the stage for the afternoon. Want to give them a sincere 'thank you' for all they've done.
Remember the funny photo shoots we did last year with Matt King and Robert Lounsberry? The costumes for the shoots came from the fine folks at The Raleigh Little Theatre. Sorry to disappoint, but they don't have a costume rental program. They've always been very accommodating for us Alien Skinners, so we have nothing but love for them.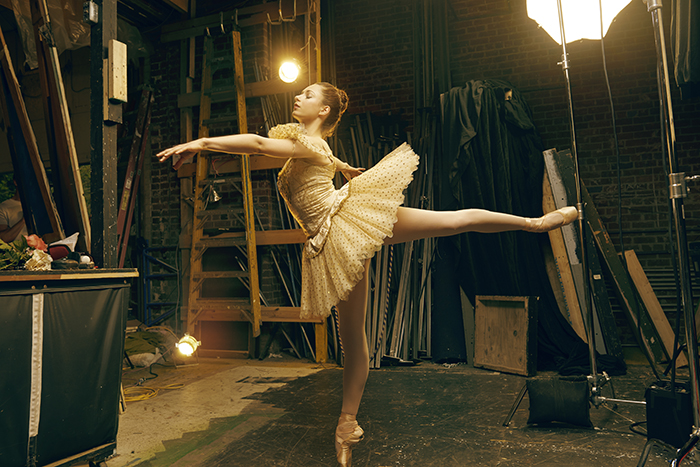 Model
Sara Newton was our model at the shoot. She's not just a lady wearing a costume--that's part of her daily garb, she's a dancer for the Carolina Ballet. Sarah is a North Carolina native, and has been passionate about dance from an early age. It's in her blood. She was such a fun addition to have at the photo shoot--and she looks waay better in a tutu than me, so we also want to thank her for joining us for the shoot with Felix.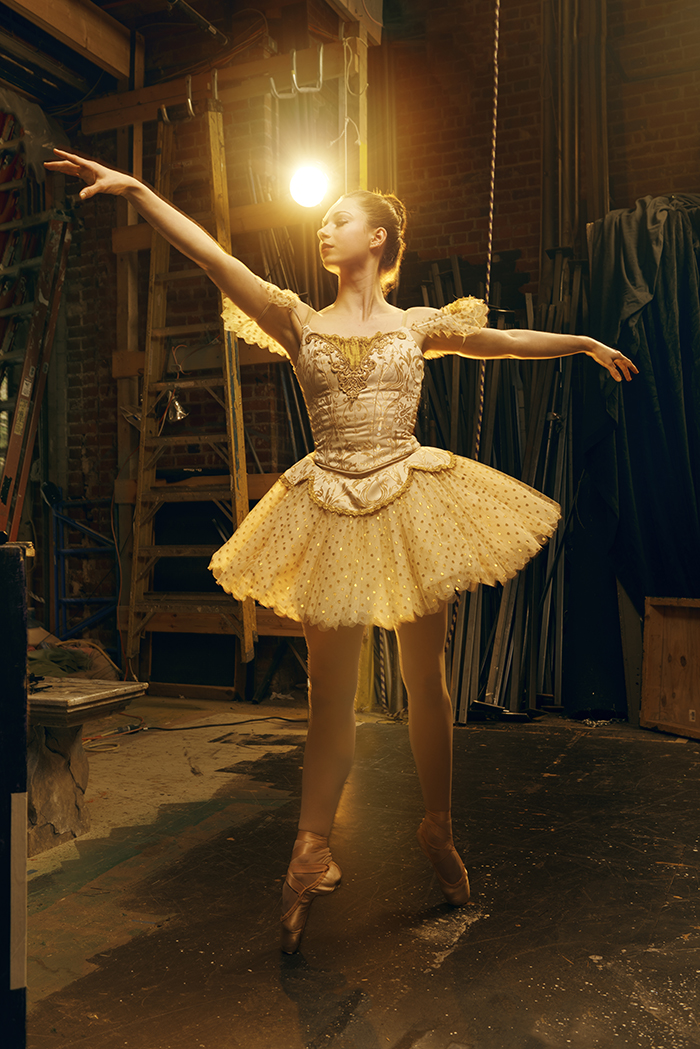 Crew
Have to give props to our awesome volunteers. Rebecca Faulk, Christopher Nieto, Jeff Kolbfleisch, and Ashley Bromirski was our MUA for the shoot.
Try Exposure Today

Download our free 30-day fully functional trial and see why Exposure is the best photo editor for creative photographers to realize their artistic vision.