For us here at Alien Skin, there's nothing better than to see our products in action and our users coming together to share tips, tricks and recipes for how to get the best out of the software. As such, we're pleased to announce we recently launched two user groups on Facebook: one for Exposure and one for Snap Art.
Despite being only a couple of weeks old, you'll see there's already a good amount of lively interaction going on, so we'd love for everyone to head on over and join us to help build a vibrant community of Alien Skin users.
Based on feedback from the members, the groups are closed so you can feel free to post images and ask for constructive criticism or help without your friends, family or clients seeing. This means you can post in complete confidence that only the members of the group will see your work and the comments it generates.
When uploading images it's also really cool when posters share information on the presets and processing techniques used; that way everyone can learn and try new ways to leverage the many tools at their disposal in Exposure or Snap Art.
Another thing to bear in mind is that any images being submitted through these pages will also be eligible for the monthly and quarterly competitions we are running. We're about to announce the winner for Q2, with a grand prize of a Fujifilm X-T1 and 56mm f/1.2 lens, so be sure to get involved and you could walk away with some really cool new kit!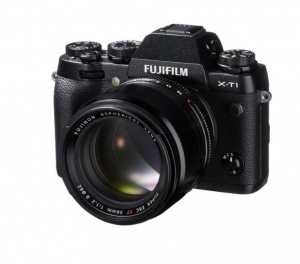 Finally, these venues provide a really intimate forum for the Alien Skin team to talk directly with our users. So, if you have ideas or requests for product enhancements or features to add in future editions of Snap Art and Exposure, the Facebook groups are a great places to share them.
Here are the links again:
Alien Skin Exposure Facebook User Group
Alien Skin Snap Art Facebook User Group
We hope to see you over there soon!
Cheers,
Joe
Try Exposure Today

Download our free 30-day fully functional trial and see why Exposure is the best photo editor for creative photographers to realize their artistic vision.